5 Year Old Female Australian Kelpie Mix Dog For Adoption in Sacramento California – Adopt Ari Today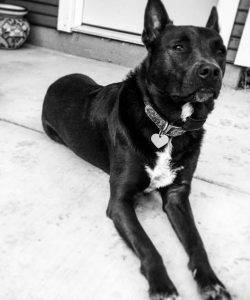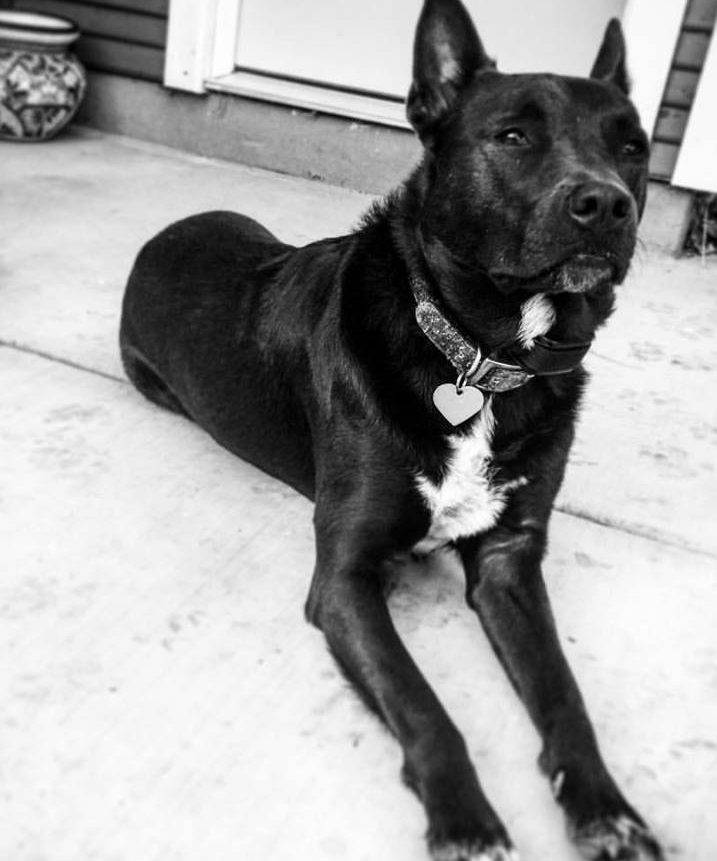 Meet Ari – 5 YO F Australian Kelpie Mix Dog For Adoption in Sacramento California
There is a $75 adoption/rehoming fee. Supplies and vet records will be included.
Questions About Ari?? Text "Interested In Ari" to (888) 833-2132 or email AdoptAri@pet-lover.us
Super smart and Oh, so pretty, Ari is one of those dogs that brings out the dog lover in everyone she meets. A 5 year old female Australian Kelpie mix, Ari is in excellent health, fixed, fully vaccinated and house broken. She is very well behaved, and gets along with people of all sizes and ages, as well as other dogs and cats.
She is as close to perfect a dog as you will find – an exceptional companion and best friend.
Ari's owner loves her so very much, and wants the very best for her. He has come to realize that after moving to a small house with a very small yard, and having increased work pressures, he is simply not able to give Ari the time, attention or environment she needs and very much deserves.
He is dearly hoping to find Ari a new home where she will be cherished and kept safe, happy and healthy. This is a dog that sticks like glue to her favorite humans. (You might even say she "herds" people). She would be an ideal companion for an active retired dog lover, or for a work-from-home couple, or home-school family. She thrives on the canine-human bond, and loves to spend time with her people. She is OK on her own, but would really love an owner who can make her their focus, rather than an afterthought.
This awesome dog will be rehomed with all supplies and vet records. If you have room in your heart and home for Ari, she would love to meet you. She can't wait to show you the true meaning of unconditional love.
---
All About Ari – Australian Kelpie Mix Dog For Adoption in Sacramento CA
Location: Sacramento, California, 95817
Type of Pet: Dog
Breed: Australian Kelpie Mix
Age: 5 years
Color/Coat Type: Black w/ white chest, short hair
Size: 62 lbs.
Health Issues: No
Behavior Issues: No
Ari is:
Spayed, Microchipped, Fully vaccinated, Crate Trained, House Broken, Leash Trained
Ari gets along with:
Babies, Toddlers, Small Children, Older Children, Adults, Dogs, Cats, Small Animals, Pet Birds, Strangers
Personality
She is playful, smart, active. She like to perform for treats. She's very loyal, and loves to be next to her person as much as she can.
Food and Diet
Ari is currently on Other
Merrick brand dry and wet food (the wet food is maybe every other day, give or take.), fed about a cup, two times a day. Feeding time is morning, between 6:00 and 8:00. Night time is between 4:30 and 6:00.
Reason For Rehoming
There are several reasons, and while none of which are enough necessitate re-homing her on their own, but when combined it becomes clear that we can't provide the best home for her.
When I lived on my own in an apartment that had a huge , dog-friendly back yard, she did well. Two years ago I moved in with my girlfriend, and that environment changed. We have a house with a yard, but it's a small house and most of the yard is off limits to the dog because of plants and such.
Inside the house her crate and dog bed take up a lot of floor space, and it creates an environment in which she's always under foot.
Our work schedules are also an issue. My girlfriend is a flight attendant, and is away from home multiple days a week. MY job keeps me from home for around 10 hours a day, which is just too long for Ari too be kept locked up. I CAN bring her with me to work for short periods of time, but it's not ideal.
Finally I think that….we're just not capable of giving her the attention and home she needs. It's unfair to her to live in this environment. She is a WONDERFUL animal, and I have put this off for too long.
How to Adopt Ari
If you would like to consider offering Ari a loving, forever home, please fill out our Request To Meet A Pet form here:
https://pet-net.net/adopt-a-pet/
Once received, we will contact you to discuss your request and set up a mutually convenient time to meet Ari and their owner in their home.
Questions About Ari?? Text "Interested In Ari" to (888) 833-2132 or email AdoptAri@pet-lover.us
Ari is a Australian Kelpie Mix Dog For Adoption in Sacramento California near Stockton,
Oakland,
Modesto,
San Francisco,
Fremont,
San Jose and
Reno, NV, and very close to West Sacramento,
Rosemont,
La Riviera,
Florin,
Rio Linda,
Carmichael,
North Highlands,
Rancho Cordova,
Foothill Farms,
Fair Oaks,
Davis,
Elk Grove,
Citrus Heights,
Orangevale,
Roseville,
Broderick,
Peethill,
Highland Park,
West Sacramento,
Gardenland,
Elvas,
Mikon,
North Sacramento,
Bryte,
Silvas Grove,
Lovdal,
Swanston,
Leeman,
Hagginwood,
Brighton,
Ben Ali and
Fruitridge Manor, CA. Adopt Ari, a gorgeous Australian Kelpie mix today.
Questions About Ari?? Text "Interested In Ari" to (888) 833-2132 or email adoptAri@pet-lover.us