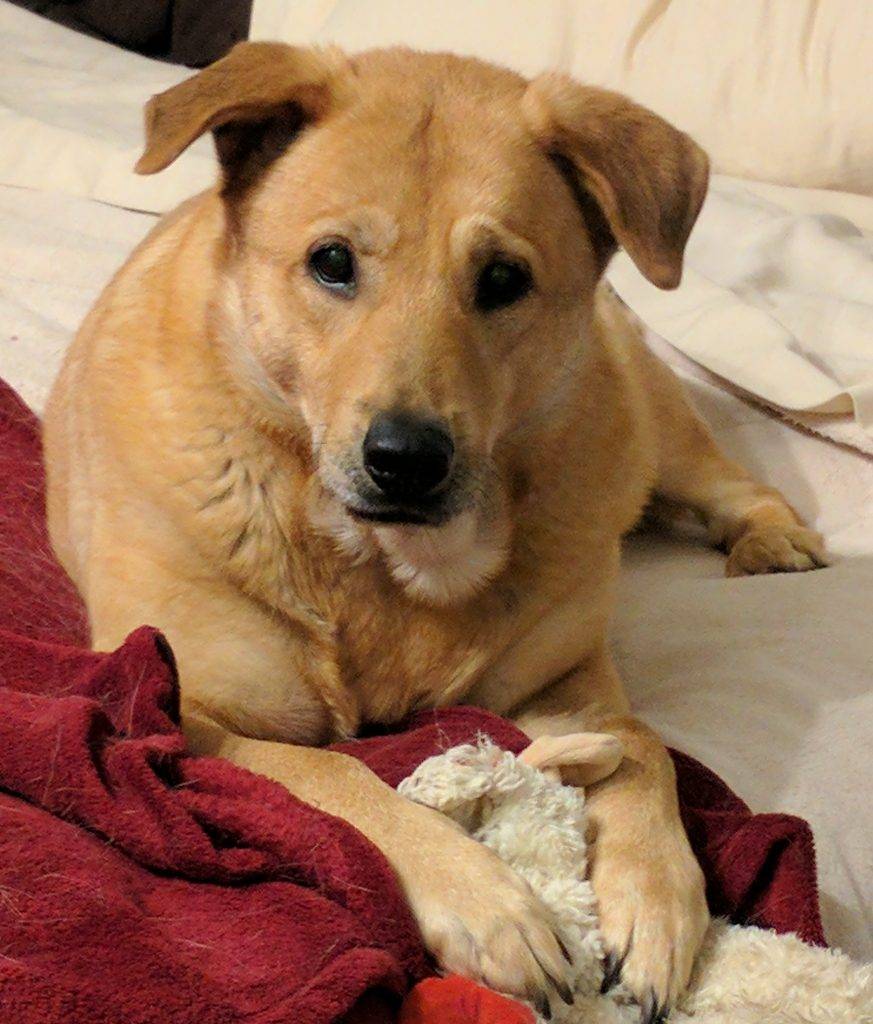 Meet Gracie, Labrador Retriever Chow Chow Mix Dog For Adoption in Baltimore MD
Grace is an incredibly affectionate, loyal and devoted female yellow Labrador Retriever Chow Chow mix. She is 8 years young, healthy, up to date on shots, spayed and house trained. Gracie weighs 75 pounds.
She adores children and people in general and is good with cats.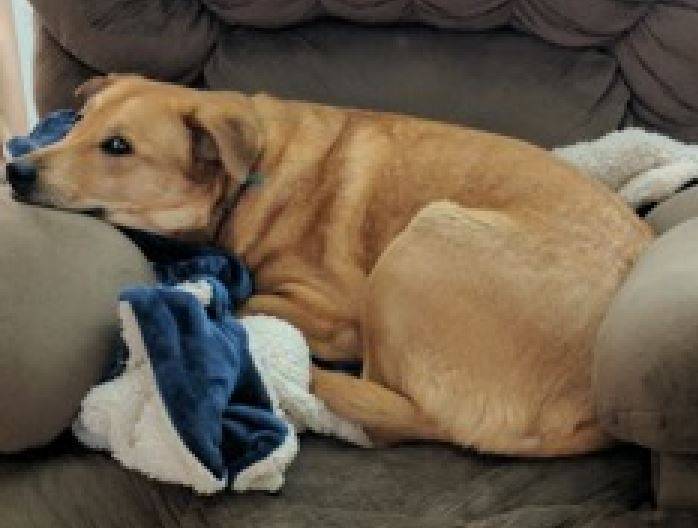 Grace needs a loving home where she can be the only dog. She is generally good with other large dogs, but has a very strong dislike of small dogs, particularly little dogs that think they are big dogs and show aggression or dominance towards her.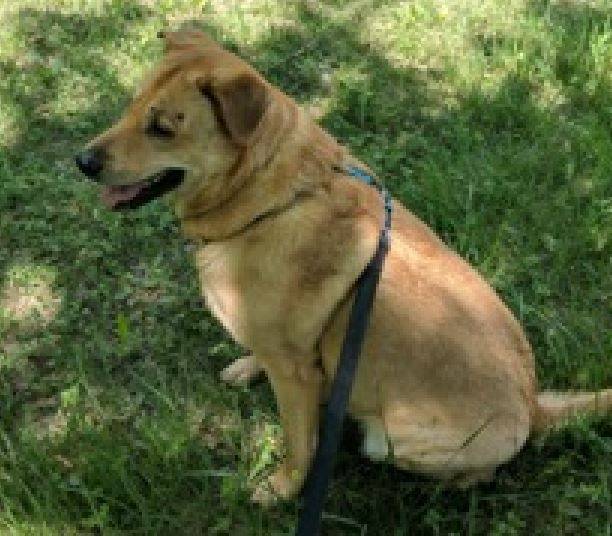 This beautiful dog is such a loving companion. She simply needs a home with owners who will keep her away from other dogs, particularly when not on a leash.
She will be placed along with all supplies and vet records. Please adopt this gorgeous Yellow Lab Chow Chow mix today.
There is a $75 adoption/rehoming fee. Supplies and veterinary records will be included.
Questions About Gracie?? Text "Gracie" to (888) 833-2128 or email AdoptGracie@dog-lover.us. We look forward to hearing from you.
---
All About Gracie – Labrador Retriever Dog For Adoption in Baltimore MD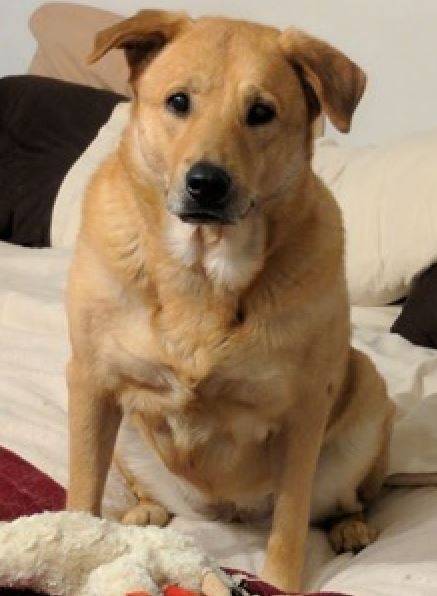 Name of Pet: Gracie
Location: Baltimore, MD, 21206
Type of Pet: Dog
Breed of Pet: Labrador Retriever Chow Chow Mix
Sex of Pet: Female
Age of Pet: 8
Spayed/Neutered?: Yes
Health Problems: Yes Seasonal allergies
Behavior Issues: Yes We do not know her background, as she was adopted from SPCA, but we have learned that she cannot be loose around small dogs. She is wonderful with large dogs, very playful and friendly. At our old house, she played with the neighbor's pit bull mix, wrestling and playing, and then would curl up with him after they'd worn each other out.
However, when she encounters a small dog – especially if that dog is aggressive, she becomes HIGHLY aggressive, and goes on the attack.
On one occasion, we took Gracie to a local PetSmart for grooming, and made it clear that she MUST be on a leash at all times. (If she is on a leash, obviously, she is more controllable. Also, when on a leash, she will lunge at a small dog, but she will stand down when ordered firmly by the human with her.)
My husband confirmed with the manager that he could safely leave Gracie there while he ran a couple of errands. The manager and on-site trainer told us what happened: Because the groomer had encountered no problems during the grooming session, she unfortunately felt that it was safe and removed the leash, and then walked away from Gracie.
Gracie remained in place on the grooming table at first, but then a dachshund was walked into the room, and he then began barking at Gracie. Gracie then jumped off of the table and did attack the dog, biting it severely on the hip. The PetSmart trainer at the time knew Gracie, and she knew him, so he intervened and pulled Gracie away.
Up To Date on Vaccinations: Yes
Gets along with cats: Yes
Gets along with dogs: No
Good with Children?: Yes
House Broken or Litter Trained?: Yes
Crate Trained?: No
Accessories Included: Food / water dishes
Food storage container
Food
Treats (including a box of small milk-bones; she tends to ignore them, but they're her favorite treat when smeared with a little PB)
Leash / harness
Dog beds
Box of dog toys
Grooming tools
Car seat cover
Gracie's Personality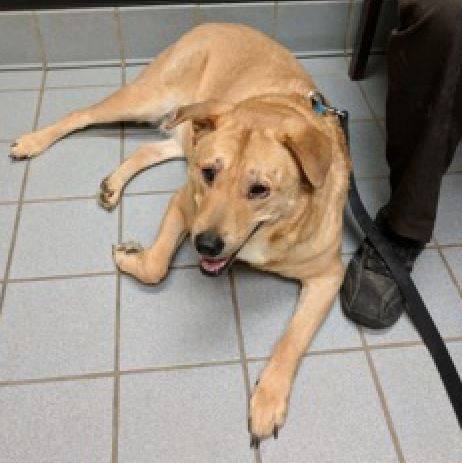 Unconditional, total, absolute love. Whenever we come home, she is ready and waiting at the door. A beautiful thing to come home to.
Intelligent. She's a truly brilliant dog. She is quick to learn most commands (I say most because, no matter how we try, we've never been able to train her to fetch. Everything else was quickly and easily learned. I think she considers it beneath her :> ). She quickly learned our schedules and will actually come to nudge me when it's 'bedtime'.
Beautiful. She is beautiful to look at, and has an absolutely beautiful personality.
Obedient. She really is very obedient – although, she really DOES obey my husband more than me. He's definitely her 'alpha'. When there's food involved, she is, admittedly, a lot slower to obey. But she gets there.
Quiet. We've had her about 7 years, and I think she's barked 20 times or less. I don't mean 20 barking sessions, I mean a single bark. Usually to get our attention if she's in the yard, and we're not in the kitchen.
Gracie's Current Home Environment
We live in a row home, with a small, unenclosed front yard and a medium, fenced-in back yard that she will stay in for brief periods of time when the weather is comfortable (she likes to lie in the sun). The neighborhood is pretty average – no truly loud parties, but not unusually quiet.
Gracie's Current Family:
Husband, wife, no children, two long haired cats (siblings). We inherited the cats about 4 years ago, and Gracie gets along with them fairly well. She's never tried to bite, attack or injure them at all.
She wants to play with them, but they're both much older and, well, they're cats, so they don't play with her much. They all tolerate each other, and will curl up on the bed with us, each claiming their own spot.
Gracie's Favorite Toys, Foods, Activities?
Favorite toy: anything with a squeaker. ESPECIALLY anything fuzzy, with a squeaker buried inside of it. We tend to buy the cheap ones, because she'll go crazy with them, pounce on them and, as soon as the squeaker is pulled out and destroyed, she drops it. However, she will randomly find one that she loves – I haven't yet figured out how to tell what she'll choose – and even after the squeaker is demolished, she caries it around with her.
Favorite foods: yes. Seriously, I've seen her eat broccoli and green beans. We feed her Purina ProPlan, large breed formula. She prefers chicken to lamb. Sometimes, instead of putting her meal in her dish, I'll put the food into a 20 oz plastic water bottle, with the label torn off and toss it to her. She gets excited having to work for her food, it occupies her for a few minutes and makes her happy. If I really want to treat her, I add a little peanut butter to it, and she has fun for quite a while.
I'll also occasionally buy femur bones at the grocery, or steak bones if they have them. She'll chew on them longer than she will a store-bought rawhide bone.
Favorite activities: walks. Walks and more walks. Going for a ride in the car. Chasing squirrels into the tree in our yard.
Cute Gracie Story:
She does like to play a game, I've found: she'll mock-wrestle with me a little bit in the bedroom, then suddenly jump down and run into the office next to the bedroom and huddle in against my husband, as though she's afraid (her tail is wagging and she's alert, so she's definitely not actually afraid).
My husband will pet her a little, then tell her "Go get Mommy!!", and I'll pretend *I'm* afraid and run from her and hide behind the bedroom door. Gracie will come trotting into the bedroom, looking for me, and I'll spring out and "surprise" her, and she'll turn and run back to my husband. This can go on for several minutes, before either she gets tired of it and jumps on the bed or she gets really wound up and races downstairs, wanting to go out to the yard and run a little.
I'd never seen a dog laugh before Gracie, but I swear she does when we play this.
Why is Gracie Being Rehomed?
Health reasons on our part, happiness on hers.
My husband has multiple sleep disorders and, even though it's a king size bed, having Gracie in the bed makes it even more difficult for him to sleep. If that were the only reason, we would try to re-train her to sleep elsewhere, but there are other issues.
My husband had allergies as a youth, and then they stopped. Unfortunately, his allergies seem to be returning. He seems to be getting steadily more sensitive to her, and it's now gotten bad enough that he's having asthma-like symptoms.
He grew up in a home that always had cats, so we believe this problem is more of a dog than a cat issue, so we want to try to find Gracie a happy home first and, if that doesn't help his allergies, we'll have to re-home the cats, too.
I'm also battling illness and, like my husband, it's exhausting. We simply don't have the energy to give Gracie the attention that would make her happy. We give her tons of love, but I want more for her. We finally had to admit that we've gone weeks – not days, WEEKS – without taking her for a walk once.
We can't do that to her anymore. We're not able to give her anything that she adores, except for us. Haven't taken her for walks, or drives. The yard isn't NEARLY big enough for a good run. Gracie deserves so much better than what we can give her right now.
Gracie's Perfect Adoptive Home Will Be:
First off, love. We want a family that WANTS a beautiful, loving, obedient, playful dog, and will treat her that way. Someone that can love her, can be happy with her, and WANT to make her happy, too. Not just want to make her happy – we want that, too – but can also give the time and energy to do so.
A family with kids would be perfect – she loves children, and they have energy to play – but it's not vital. Someone that understands that she's a cuddler, but not a lap-dog (even if she sometimes thinks she is), and wants to snuggle her as well as play with her. Someone with ability to take her for walks, and has access to grass for her to play.
Someone who will be happy to come home to a dog and willing to put everything down the moment they come in the door to pet her, fuss on her, and maybe even play a bit.
How To Adopt Gracie
If you are interested in adopting this special Labrador Retriever Dog For Adoption in Baltimore MD, please fill out our online meeting request here. Once received and reviewed, our staff will ask the pets owner to reach out to you and arrange a meeting to determine for certain if b is a good fit for you – and you are a good fit for this pet.
Questions About Gracie?? Text "Gracie" to (888) 833-2128 or email AdoptGracie@dog-lover.us. We look forward to hearing from you.
Gracie – Labrador Retriever Dog For Adoption in Baltimore MD
Gracie is a Golden Labrador Retriever Dog for adoption in Baltimore MD, near Washington, DC
Philadelphia, PA
Calverton, MD
Brooklyn Park, MD
Arbutus, MD
Rosedale, MD
Dundalk, MD
Catonsville, MD
Lochearn, MD
Overlea, MD
Parkville, MD
Essex, MD
Ferndale, MD
Elkridge, MD
Towson, MD
Rossville, MD
Pikesville, MD
Little Italy, MD
Latrobe Homes, MD
Clarence Perkins Homes, MD
Frederick Douglass Homes, MD
Mount Clare, MD
Fells Point, MD
Broadway-Orleans Homes, MD
South Baltimore, MD
Butchers Hill, MD
Mount Royal, MD
Gilmor Homes, MD
Charles Village, MD
Westport, MD
Spring Gardens, MD
Mount Winans, MD
Homestead, MD
Highlandtown, MD . Adopt this sweet Golden Labrador Retriever Chow Chow Mix Dog today.