Beautiful Talico (Tabby Calico) Cat For Adoption in Calgary, AB – Adopt KD Today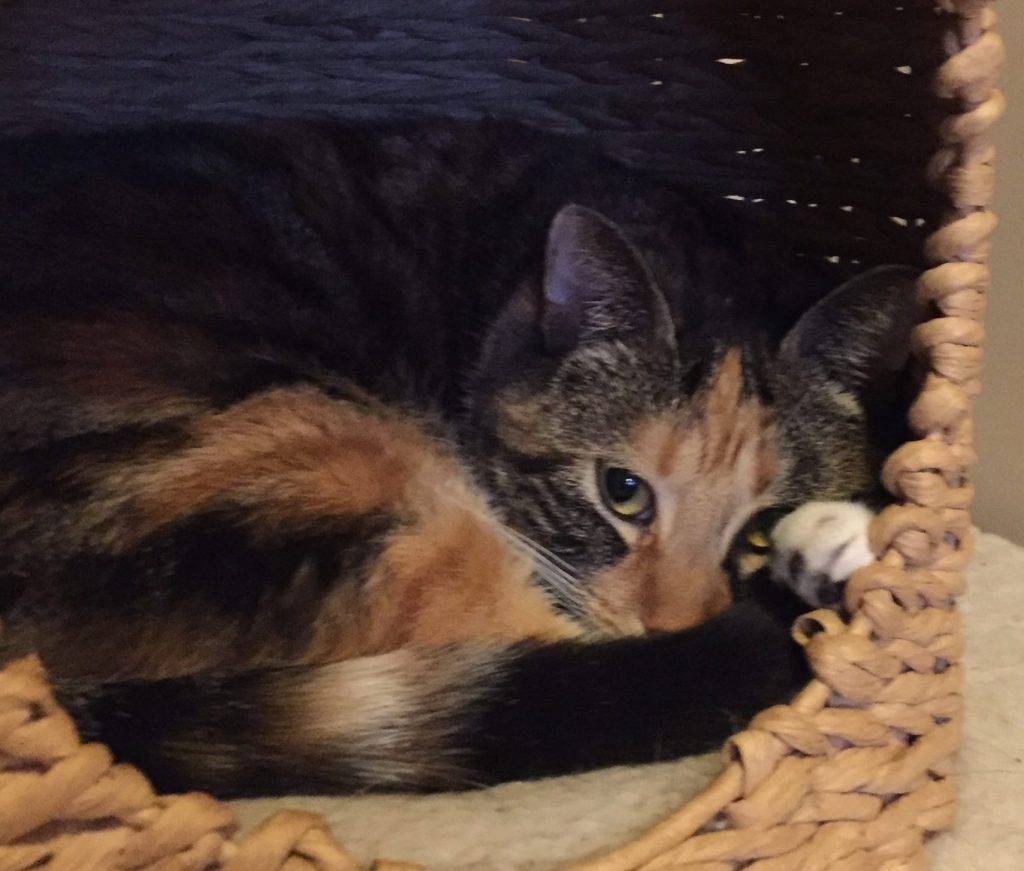 Meet KD the "Love Cat". Calgarys Most Adorable Tabby Calico Cat!
Meet KD – Talico (Tabby Calico) Cat For Adoption in Calgary, AB Alberta
If the sound of purrs is music to your ears, KD is the purrfect choice. This very gentle and sweet little 10 pound Calico/Tabby mix cat is just 7 years old. She is very healthy, and has been spayed, fully vaccinated and microchipped.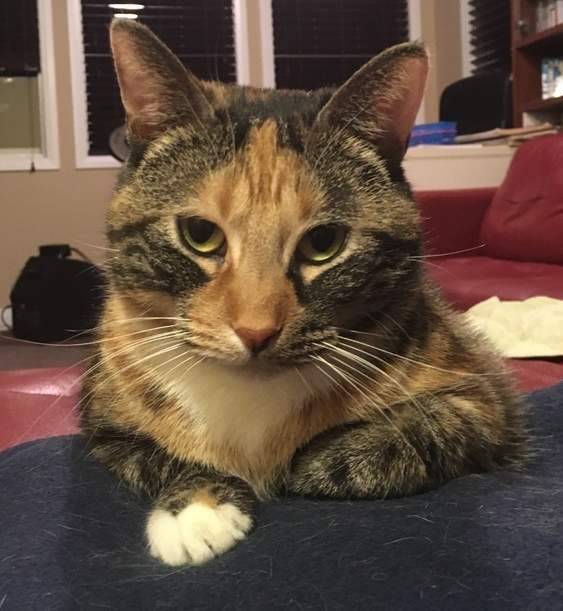 KD is a quiet little cat, but she is very accepting of small children, other cats, dogs and visitors to her home. She is a ready to love cat with so much love, cuddles and purrs to offer.
KD is being rehomed urgently. A member of the family has developed very severe cat allergies, and simply cannot be around cats at all. Her family are dearly hoping to find this sweet purring beauty a very loving home where all her needs and wants are met. She is such a delightful little cat. She has yet to meet a person she did not adore.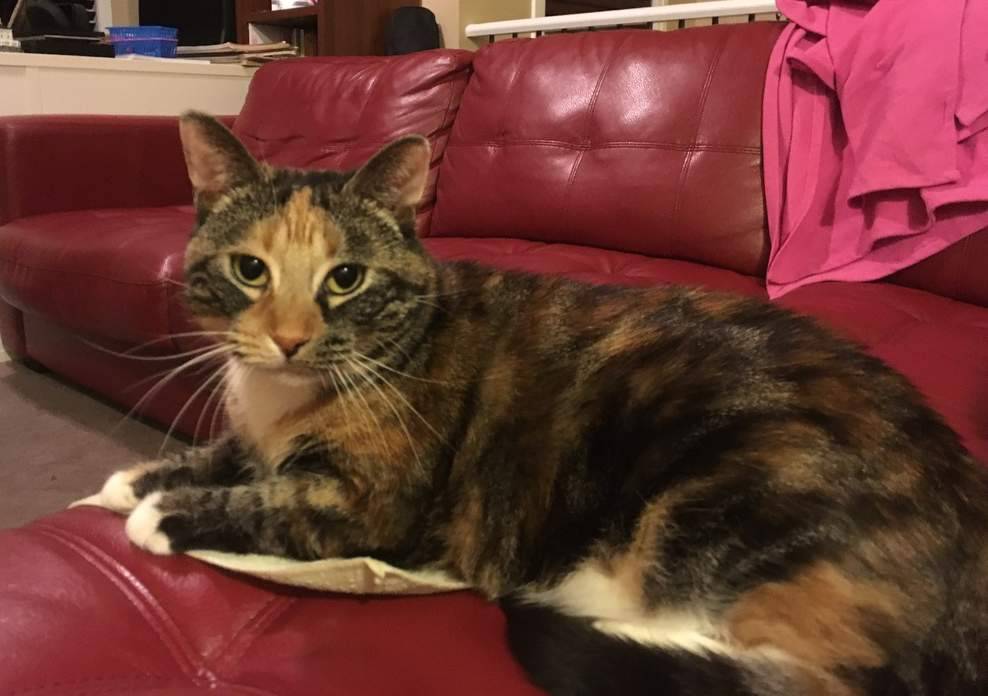 Please offer KD a loving home today. She will be rehomed with vet records and any supplies the owners have on hand for her.
There is a $25 adoption/rehoming fee. Some supplies and vet records will be included.
Questions About KD?? Text "Interested In KD" to (403) 589-6618 or email adoptKD@pet-lover.us
---
All About KD – Calico Tabby Cat For Adoption
Location: Calgary, AB, Alberta  T3K0H7
Type of Pet: Cat
Breed: Tabby
Age: 7 years old
Color/Coat Type: Torbie with White
Size: 10 pounds
Health Issues: No
Behavior Issues: No
KD is:
Spayed, Neutered, Microchipped, Fully vaccinated, Crate Trained, Litter Trained
KD gets along with:
Babies, Toddlers, Small Children, Older Children, Adults, Dogs, Cats, Small Animals
Personality
KD is quiet as adult cat, she is more relax in an adult environment however she is good with kids too, she likes to hang out with us at night, sleep well and is a sweet cat
Food and Diet
KD is currently on Other
I feed the cat with costco dry food brand
Reason For Rehoming
Due to strong cat allergies
How to Adopt KD
If you would like to consider offering KD a loving, forever home, please fill out our Request To Meet A Pet form here:
https://pet-net.net/adopt-a-pet/
Once received, we will contact you to discuss your request and set up a mutually convenient time to meet KD and her owner in their home.
Questions About KD?? Text "Interested In KD" to (403) 589-6618 or email adoptKD@pet-lover.us
KD is a Tabby Tortoiseshell  (Torbie) Cat For Adoption in Calgary, AB Alberta
Tabby Cat Rehoming
Calico Cat Rehoming
Calgary Cat Rehoming Services