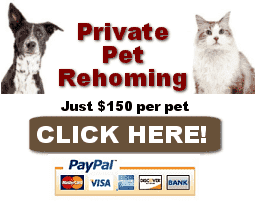 Pet Rehoming Services
Private Pet Rehoming Services For Dogs and Cats throughout the USA and Canada
USA / Canada
Toll Free: (888) 720-3322
Contact Us
SEARCH OUR ADOPTABLE PET DATABASE
REVIEWS FOR PET REHOMING SERVICES
Kaeli and Alli Rehomed in Seattle!
Debbie from Pet Rehoming Network helped us through a very trying period of our lives. Due to life circumstances, we had to rehome 2 of our family cats who are 14 years of age, after doing much research and calling local services, I was at wits end because it doesn't seem as though there's a way to rehome 2 older cats.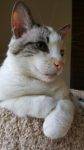 Our cats have never been separated so having to rehome 2 cats to the same home was our top priority but we know that's a tall order. After a couple months, we found the most perfect home within 20 miles from where we live and we couldn't have asked for a better situation.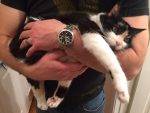 This service has alleviated so much pressure, stress, and guilt but in the end it worked out as planned, it just took a little patience. We are extremely grateful and at peace with this decision and can't wait to visit our girls in their new home.
Thanks again Debbie!!!
Sean and Huong - Owners
Senior Cat Sisters Rehomed in Seattle
Prev
Next