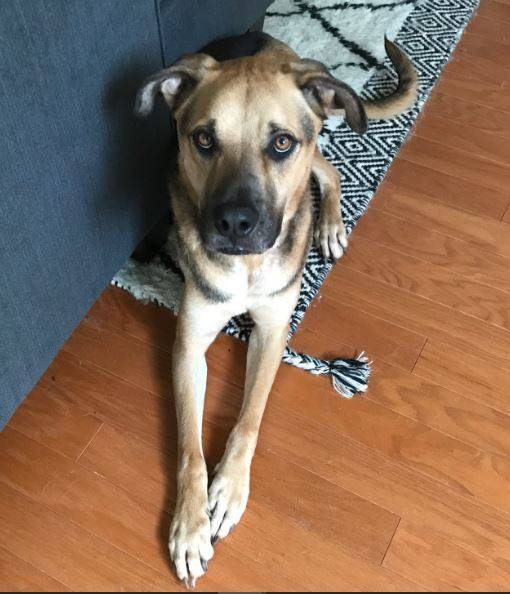 Meet BEAR – Awesome Labrador Retriever German Shepherd Mix Dog For Adoption in Houston Texas TX
[button link="https://pet-net.net/adopt-a-pet/" size="large" variation="hotpink" align="center"]Request to Meet Bear Here![/button]
There is a $75 adoption/rehoming fee. All supplies will be included.
---
All About Bear – German Shepherd and Labrador Retriever Mix Dog For Adoption in Houston
Location: Houston, TX, 77066
Type of Pet: Dog
Breed: German shepherd / Labrador retriever
Age: 4-5
Color/Coat Type: black/brown
Size: 75lbs
Health Issues: Yes
Behavior Issues: No
Bear is:
Neutered, Microchipped, Fully vaccinated, Crate Trained, Litter Trained, House Broken
Bear gets along with:
Babies, Toddlers, Small Children, Older Children, Adults Only, Dogs, Cats, Small Animals, Pet Birds, Horses, Strangers
Personality
He is very affectionate, loves attention from humans, and does very well with children. He is highly stressed when left alone but also cries when someone leaves or approaches the door even if he is not alone. He can be somewhat destructive at times, but nothing major. He is potty-trained and knows some basic commands.
He has only been aggressive on three occasions, each time towards my other dog, but only quick snaps of his teeth (no full-on fights). Overall he is a very gentle dog and would probably do best in a household with children.
Food and Diet
Bear is currently on Blue Buffalo
Reason For Rehoming
There are a few factors that contribute to this decision. Bear is a very sweet and affectionate dog but I feel he belongs in a household where he is the only pet, as he is very controlling of attention and resources.
Secondly, he is a highly anxious/clingy dog and unfortunately it takes a serious toll on my mental health as I deal with an anxiety disorder as well as major depressive disorder and the constant demands for attention can feel very suffocating.
Thirdly, there has been a change in my career path that will likely force me to take on many more hours/responsibilities and I don't feel I can provide the time/attention he needs in the future.
How to Adopt Bear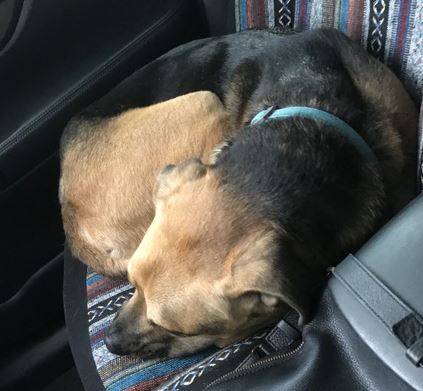 If you would like to consider offering Bear a loving, forever home, please fill out our Request To Meet A Pet form here:
https://pet-net.net/adopt-a-pet/
Once received, we will contact you to discuss your request and set up a mutually convenient time to meet Bear and their owner in their home.
Bear is a handsome and healthy 4 year old German Shepherd Labrador Retriever mix dog for adoption in Houston TX Texas, near West University Place
Bellaire
Jacinto City
Galena Park
South Houston
Pasadena
Cloverleaf
Aldine
Missouri City
Pearland
Deer Park
Channelview
Stafford
Humble
Mission Bend
Houston Heights
Riverside Terrace
Magnolia Park
Foster Place
South Lawn
West University Place
Bellaire Junction
South Side Place
Pecan Park
Mayfair
Harrisburg
Southside Place
Brookhaven
Golfcrest
North Shadydale
Hawthorne Place
Clinton Park  Texas  TX. Adopt Bear today!