German Shepherd – Wolf Hybrid Dog Mix For Adoption in Cypress, Texas – Adopt Luna Today!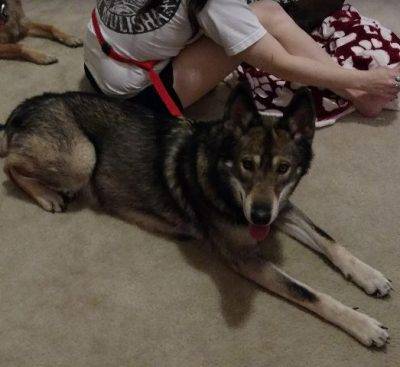 Hi, My name is Luna!
Houston, Texas – Awesome Wolf Hybrid Dog / German Shepherd mix puppy, 9 months old for adoption in Cypress, Texas. Luna has been spayed and is up to date on shots. Very healthy and loving. House broken. Gets along well with other dogs, cats and children. Luna is being rehomed by her family because they are not able to provide her with the space and exercise she needs and deserves.
Luna is looking for a very loving home with owners who own their own home and have a very spacious, securely fenced back yard to romp and play in. Luna needs owners who can spend lots of time with her and continue her training. She is a wonderful dog and deserves a very good home. Please offer Luna her forever home today.
There is a $100 adoption/rehoming fee. All supplies will be included.
---
All About Luna
Location: Cypress, Tx, 77433 (Close to Houston)
Type of Pet: Dog
Breed: Hybrid wolf German Shepherd
Age: 10 months
Color/Coat Type: Same as a German Shepherd
Size: 70 lbs
Health Issues: No
Behavior Issues: No
Luna is:
Spayed, Fully vaccinated
Luna gets along with:
Toddlers, Small Children, Older Children, Dogs, Cats
Personality
She is loving, likes to play but needs attention and exercise. She has been raised around small Yorkies, a cat and a child. She does not have any aggression she is just curious and does not know her own strength
Reason For Rehoming
She is to large for our home. To big and strong around my 4 yr old granddaughter
She stays crated during day while we are at work which is not fair to her
How To Adopt Luna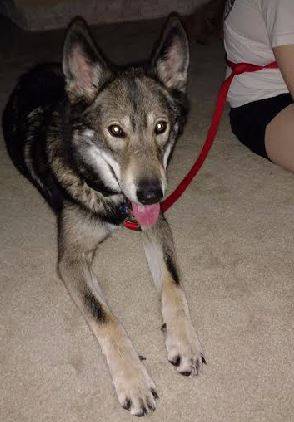 If you would like to consider offering Luna a loving, forever home, please fill out our Request To Meet A Pet form here:
http://pet-net.net/adopt-a-pet/
Once received, we will contact you to discuss your request and set up a mutually convenient time to meet Luna and their owner in their home.
http://www.rescueme.org/id?n=17-01-17-00353&p=17/01/17/&b=German%20Shepherd