Karakachan Dog For Adoption in New Hampshire – Bobo – 6 YO Healthy Male – Supplies Included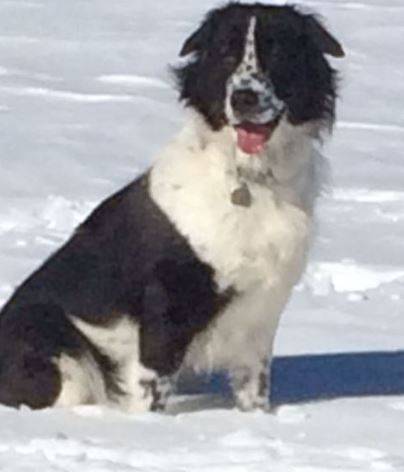 Bobo is a very handsome and healthy purebred Karakachan dog for adoption in Hampton, New Hampshire. This very unique and rare breed dog is just 6 years old and is house-broken, crate trained, fully vaccinated and micro-chipped.
Bobo is being rehomed by his owners, who are no longer able to provide him with the time, attention, care and exercise he needs to thrive. This 100 pound dog needs a home with plenty of space and with owners who have lots of time to spend with him. His ideal home will be on a farm, ranch or acreage.
The Karakachan breed comes from Bulgaria where they are used to guard livestock. They are by nature wary of strangers and protective of home and hearth. They are very loving and loyal with family members. Bobo is no exception, and will need owners knowledgeable about Guardian breeds and the responsibilities that go along with owning them.
If you would like to consider offering Bobo a loving, forever home, please fill out our online meeting request form. Once received and reviewed by our staff, Bobo's owner will reach out to you to arrange a mutually convenient meet up.
There is a $75 adoption/rehoming fee. All supplies and vet records will be included.
---
All About Bobo The Karakachan Dog
Location: Hampton, NH, 03842
Type of Pet: Dog
Breed: Karakachan dog
Age: 6
Color/Coat Type: Black and white long full thick coat
Size: 90-100 lbs
Health Issues: none
Behavior Issues: none
Bobo is:
Microchipped, Fully vaccinated, House Broken, Obedience Trained
Bobo gets along with:
Small Children, Older Children, Adults, Cats, Strangers
Personality
Extremely social. loving and loyal. Livestock guardian dog by nature so protective of her owners and family.
Food and Diet
Bobo is currently on Blue Buffalo
Reason For Rehoming
How to Adopt Bobo
If you would like to consider offering Bobo a loving, forever home, please fill out our Request To Meet A Pet form here:
https://pet-net.net/adopt-a-pet/
Once received, we will contact you to discuss your request and set up a mutually convenient time to meet Bobo and their owner in their home.