ADOPTED – Kino and Gy Gy – Matching Set of Love Cats San Diego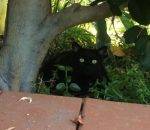 Kino and Gy Gy found a loving new home together. Thank you to all who expressed an interest in this exquisite pair of bonded black beauties.
Need to rehome a cat in San Diego?
Our cat rehoming team offers expert help in finding good homes for pre-loved cats. Give us a call at (888) 720-3322 for compassionate, sound advice and a safe and proven cat rehoming process that will give you peace of mind, and find your cherished cat a wonderful new home.  You can also contact our pet rehoming support specialist here.
---
Here is how our San Diego Cat Rehoming team presented Kino and Gy Gy to attract their new home.
Meet Kino and Gy Gy!
This precious pair of Onyx love cats are just 7 years old. They are a male and female, fixed, very healthy, up to date on shots and microchipped.
It's very rare to find a pair of cats as loving and easygoing as Kino and Gy Gy!  They love people so much, and are really social. They get along very well with cat-friendly dogs, cat-friendly cats, and children, too. Both cats are very well behaved and clean. They thrive on attention and really let their humans know how much they love and appreciate you.
Theirs is a rags to riches story! Both cats were adopted from separate shelters as adolescents. Their owner had just lost her feline companion of 18 years, and wanted to honor her life by opening her heart and home to a pair of cats in need of a good life.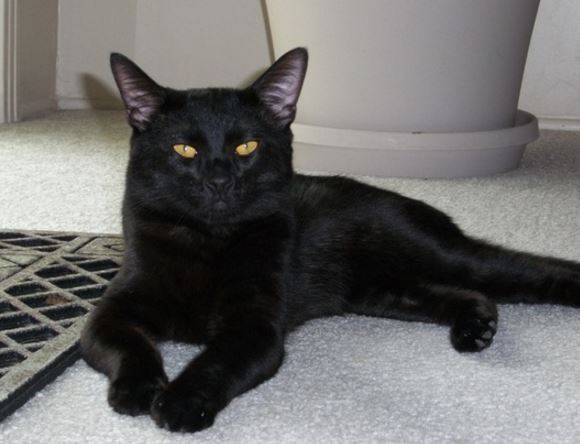 Kino came first. His sweet personality reached out to his owner from within the crate in which he was nursing a broken leg. He captured her heart, and was soon the Crown Prince of her home.
Then came Gy Gy (rhymes with Bye Bye). Her cute little face and sad back story cemented the decision to bring her home to join Kino.  Gy Gy had been orphaned when her mother was hit by a car. She was a little shy at first when she joined her new family, but soon her very loving and social character was shining through.
Kino and Gy Gy fell in love with each other and their owner, and she with them.
It is now 7 years later, and it absolutely breaks the owners heart to be facing the difficult decision to have to find a new home for her cherished pair of cats. Her work schedule has changed and become so demanding that she is travelling constantly and only able to spend a couple of days with the cats each week. The rest of the time the are tended to by a pet sitter. This is not adequate care for two such affectionate and people oriented cats.
In addition to work taking her away from the cats, the owner is having to move from a house to a condo that is not pet friendly. The cats are used to being able to have supervised outdoor expeditions in the back yard, and it would be very difficult to take this away from them.
The owner is dearly hoping to find a cat lover who will cherish Kino and Gy Gy, and give them a wonderful home where they will receive the time, attention, love and care then need and deserve. Their ideal home will be a house where they can go outdoors from time to time, once they have gotten used to their new location.
The owner will provide numerous supplies for the kitties, including a good supply of their food and litter, to help make the transition easier. She will also provide veterinary records.
If you have room in your heart and home for this precious pair of purrers, please offer them their forever home today. They can't wait to meet you.
---
All About Kino and Gy Gy
Name of Pet: Kino (male) Gy Gy (rhymes with bye bye-female)
Location: San Diego, CA, 92103
Type of Pet: Cat
Breed of Pet:
Sex of Pet: Male, Female
Age of Pet: 7 years
Spayed/Neutered?: Yes
Health Problems: No
Up To Date on Vaccinations: Yes
Gets along with cats: Yes
Gets along with dogs: Yes
Good with Children?: Yes
House Broken or Litter Trained?: Yes
Crate Trained?:
Accessories Included: I will supply their favorite blankets and the brush they really love as well with at least a months supply of wet/dry food and cat treats. I usually treat them twice a year with flea medicine and will include this as well. I am willing to provide a brand new cat tower/kitty condo if the adoptive parents have room.
Personality
1) They are very loving and affectionate.
2) They enjoy human interaction and are very social and outgoing.
3) Being adult cats, they are well behaved.
4) They are very loyal and appreciate receiving care and attention.
5) They get along great with people and dogs.
Current Home Environment
My current home environment is me and my girlfriend and our 2 pets. They are indoor-outdoor cats but stray too far from home. My little girl is content with just sitting on the front porch and my boy likes to go out at night.
 Current Family:
Since the very 1st day they adopted me from the animal shelter, my 2 cats have been bonded and inseperable. When I decided to adopt again after spending 18 wonderful years with a gentle and kind soul cat who passed from natural causes, I decided to adopt 2 cats.
I visited the local animal shelter and when I came across my boy Kino who was a young adolescent at the time, he had a broken leg but was very loving and outgoing. I pet and touched him from the cage and he rubbed against me, purring and looking at me with his majestic eyes.
Although he was in a cage, his demeanor was very friendly and outgoing. After spending some time holding and interacting with him at the shelter, I knew he was meant to join our family.
As I viewed other pets at the shelter, I noticed an adolescent little female cat that had been in the shelter for over 7 months. She was timid when I looked into her cage to interact with her, but I could understand why. She had the cutest look on her face and I felt based upon the outgoing personality of the little boy I was adopting, they would get along together.
When I brought them home from the shelter, my little boy Kino, jumped right out of the box and sat on the floor liked he had lived with us from the start. He was very happy to be in his new home and was loving and affectionate right from the start.
My little girl Gy Gy (rhymes with bye bye) was very shy and first and hid under our bed. This is very understandable based upon how long she had been at the shelter. She was brought in with a litter of kittens after her mom had been hit by car. She had been at the shelter almost her entire life and was naturally frightened.
Kino was very understanding and would sleep next to her under the bed and helped her gain our trust as time went by. She is still a little shy when meeting someone until she gets to know them, but is one of the most loving and caring cats you will ever meet. She is very gentle and enjoys just being in the presence of a person who gives her attention.
Having been together for around 7 years, both of these cats are bonded to each other and enjoy the company of one another. They like to eat and sleep together as well as play and spend time relaxing in the sun. They both get along with dogs that are cat friendly and are well behaved, not clawing or scratching furniture.
I have owned pets for more than 30 years and can honestly say I have never had any cats or dogs that are so loving and affectionate. Of course they love being brushed and pet, but they shower me with attention as well. They are both genuinely happy beings who will brighten your day. Gy Gy purrs very loud when being pet and Kino absolutely loves being picked up and cradled like a baby when you come home.
Favorite Toys, Foods, Activities?
Both cats have a couple blankets they like to rest on when it gets a little cold and they both enjoy sleeping on a pet tower I keep on by porch. I share 1 can of wet food in the morning and 1 in the evening and usually leave dry food out all day.
They enjoy cat treats as well. I will provide a months worth of the wet/dry food as well as their favorite snacks they have come to enjoy over the years.
They both love being brushed and I will include their favorite brush too.
Cute Kino and Gy Gy Story:
After being in the shelter for so long, Gy Gy was naturally timid and was shy at first. Kino would sleep with her under the bed and when I would feed them in the evening, he would stand next to her while she ate before he would eat. He is the typical "big brother" and looks after her with love and care.
I previously was a foster provider for rescued chihuahua's I was amazed at how compassionate both of my cats were towards them. They would eat, sleep and play together! Kino is very social and at times, I think he thinks he is a dog!
Why are Kino and Gy Gy Being Rehomed?
Unfortunately due to new work responsibilities, I am traveling the majority of the time and need to relocate to a condominium that is not pet friendly. Both cats are indoor-outdoor cats and need an environment that they can go outside for at least a small time each day.
I have been using a professional pet sitter recently to make sure they are being well taken care of and get to spend only a couple days on the weekend with them. This is definitely the hardest thing I have ever had to do. As much as I love them and it pains me, I know it is best for them to be in an environment with someone who will love them and someone they can love.
Perfect Adoptive Home Will Be:
I am looking for someone who loves pets and can provide a loving home, someone who will be patient with Gy Gy at first and who is willing to give them a safe and secure environment. They are used to being able to go in-out through a pet door. I have trained both of them not to cross the street.
Although Kino is a fairly sized cat, but he is very gentle and gets along with other cats and does not like to fight or be aggressive. He doesn't stray too far from home. Gy Gy would be content sitting next to someone and just being pet or brushed. Since they do go outside, they would need to live in a wildlife friendly environment.
Additional Comments:
If the adoptive parents feel comfortable in staying in touch, I would welcome that but understand. I need to find a home before June 15th and would be willing to use a foster family until a forever home can be found for my precious little ones.
Since they have been together their entire lives, I need a family that will adopt both of them together. I would be willing to offer a re-homing fee as well as support foster parents with monetary funds to cover food and other expenses until a permanent home can be found.
I live in the San Diego area, but would consider other locations such as Orange County, Palm Springs and other areas in southern California. I would be willing to pay for transportation to area outside if California as well if a loving home can be found.