2 YO Male English Springer Spaniel Mix Dog For Adoption Warner Robins GA – Adopt Loki Today!
Hi, My name is Loki!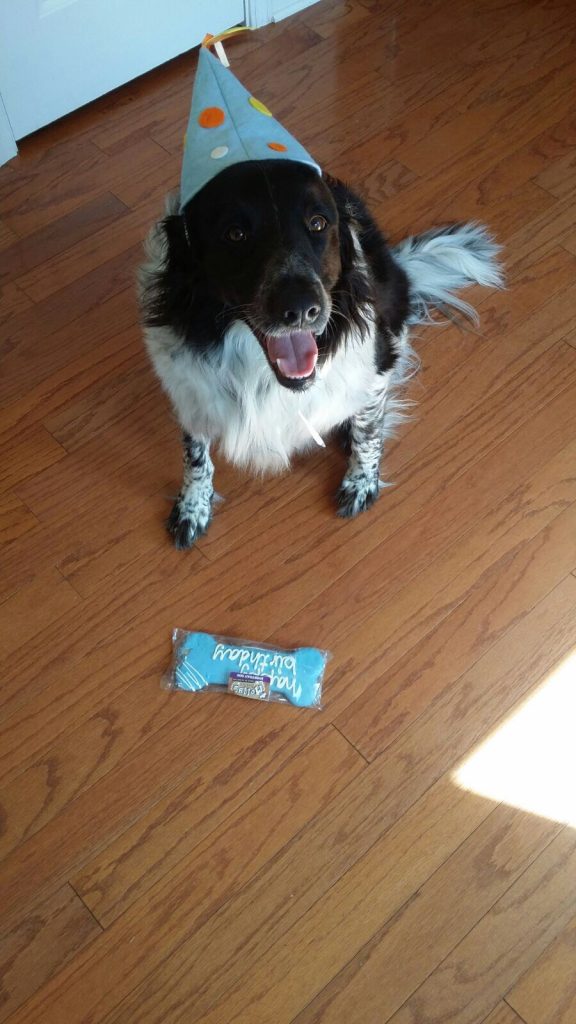 I am a Black and White / long haired Male Mixed Breed Dog. I am 2 years and weigh 45lbs. I live in Warner Robins, GA.
Intelligent
Playful
Social
Quiet
A mand best friend
There is a $75 adoption/rehoming fee. All supplies will be included.
---
All About Loki
Name of Pet:
Loki
Location:
Warner Robins, GA, 31088 (90 miles from
Atlanta
)
Type of Pet:
Dog
Breed of Pet: 
English Springer Spaniel mix
Sex of Pet:
Male
Age of Pet: 2 years
Spayed/Neutered?: Yes
Health Problems: No
Up To Date on Vaccinations: Yes
Gets along with cats: Unknown
Gets along with dogs: Yes
Good with Children?: Unknown
House Broken or Litter Trained?: Yes
Crate Trained?: Yes
Accessories Included: His kennel. Many of his tennis balls and his favorite kong which he enjoys eating treats out of!
Loki's Personality
Intelligent
Playful
Social
Quiet
A mans' best friend
Loki's Current Home Environment
Mid-large home with stairs. And fenced in back yard ample for full sprints.
Loki's Current Family:
I am a single male who loves my pets to include other animals. I got Loki as a 10 week old puppy from a rescue shelter and since then we have been best buds! I have trained him since then and i am very surprised on how quickly he catches on. I recently separated from active duty military and my new occupation drives me away from home for months at a time. My father now cares for him but i feel Loki can gain more happiness elsewhere.
Loki's Favorite Toys, Foods, Activities?
Loki just enjoys being with other dogs! Very simple requirement! But when alone, a chew toy or some hyde can go a long long way with him.
Cute Loki Story:
He understands the word "Hug" and when anyone asks him for it. He jumps up and just wraps his little paws around you!
Why is Loki Being Rehomed?
My new occupation drives me away from home for months at a time…
Loki's Perfect Adoptive Home Will Be:
I am looking for an active family with another dog! If the family has kids, prefer they be teenagers for loki can be quite the active fella.
Additional Comments:
Need a home with hopefully another dog and a fenced in back yard. Or a family that enjoys being outdoors especially to a dog park!
Request to Meet Loki Here