REHOMED – Purebred American Eskimo Dog N Las Vegas, Nevada
Fenrir has found her forever home! She is going to live with Henry and his wife in Henderson, as the playmate of another young American Eskimo dog.
Need to rehome a dog in Las Vegas?
Contact our pet rehoming coordinator, or request Las Vegas dog rehoming services now.
---
Here is how our dog rehoming team presented Fenrir to attract her new home:
Hi, My name is Fenrir!
Fenrir is an absolutely adorable, playful and affectionate American Eskimo dog. She is only 14 months old, very healthy, up to date on shots and microchippe06d06She weighs about 15 pounds.
Fenrir is being rehomed by her owner, who is heartbroken to have to make this very difficult situation. Unfortunately, circumstances require that he go away on a long course, and after that his location is uncertain. He feels that it is best for Fenrir to place her in a loving home where she will not have to experience the disruption and uncertainty of his situation.
Fenrir's ideal home will be with dog lovers who will cherish her and keep her safe, happy and healthy. She is very playful, so can be quite annoying to cats and probably not the best choice for babies and small children. She would be wonderful for a family with kids older than 6, as well as with a couple or single – providing the owners have lots of time for her.
Fenrir will be rehomed with any supplies the owner has for her. If you would like to offer her the loving home she needs and very much deserves, please fill out our meeting request form using the button below. Once received and reviewed by Pet Net staff, your request will be sent to the owner, who will contact you to arrange a convenient time to meet.
---
All About Fenrir
Location: North las vegas, Nevada, 89081
Type of Pet: Puppy
Breed: American eskimo
Age: 1 year 2 months
Color/Coat Type: White
Size: 12-15lbs
Health Issues: No
Behavior Issues: No
Fenrir is:
Neutered, Microchipped, Fully vaccinated, Crate Trained, House Broken
Fenrir gets along with:
Small Children, Dogs
Personality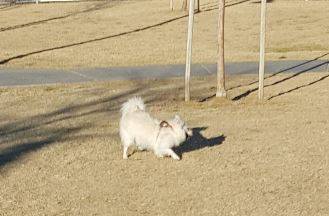 Extremely playful, loves chew toys, affectionate and loving dog. She gets along with everyone after a short time but because of how playful she can be cats tend to be annoyed by her and I wouldn't recommend her around babies or toddlers
Food and Diet
Fenrir is currently on Other
Purina pro choice I feed her about 1.5 cups 3 times a day. She usually eats a little bit at a time
Reason For Rehoming
I may have to leave Las Vegas soon and attend a class for over a month long and potentially move out of the local area. I would feel a lot better if she was with a loving family instead of in boarding for that time frame