Pinkie is a gorgeous longhair Tuxedo Cat for adoption in Hutto TX. Aged 15, she is in good health and has no behavior issues. She is a small cat, weighing just 10 pounds. Pinkie loves people and is a champion snuggler. Being a senior, she has decided that she wants all cuddles – all the time.
Sadly, Pinkies family has gone through some drastic changes. One of her owners is bed-bound, and caring for him leaves precious little time to provide the level of affection and attention that Pinkie needs. Her owner is dearly hoping to find a cat lover to adopt – or foster Pinkie indefinitely. Pinkie will be rehomed with supplies and vet records. Please offer this demanding – but very cute little senior cat the loving home she needs and deserves. Adopt Pinkie today.
♥ Name of Pet: Pinkie
♥ Location: Hutto, TX  78634
♥ Type of Pet: Cat
♥ Breed of Pet: unknown  Tuxedo
♥ Color / Coat Type: Black White Tuxedo
♥ Age of Pet: 15
♥ Size of Pet: small
♥ Weight: 10
♥ Good with cats?: Unknown
♥ Good with dogs?:Unknown
♥ Good with small kids?:Yes
♥ Good with older kids?:
♥ Health Problems: No
♥ Behavior Issues: No
♥ Fixed: Yes
♥ Fully vaccinated: No
♥ House Broken: Yes
♥ Tattoed/Microchipped: No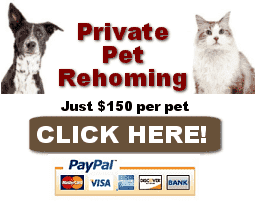 Finding good homes for preloved dogs, cats, puppies and kittens throughout Maryland.
Toll Free Voicemail/Text: (888) 720-3322
Thank you for your interest in this stunning Tuxedo Cat for adoption in Hutto, Texas.