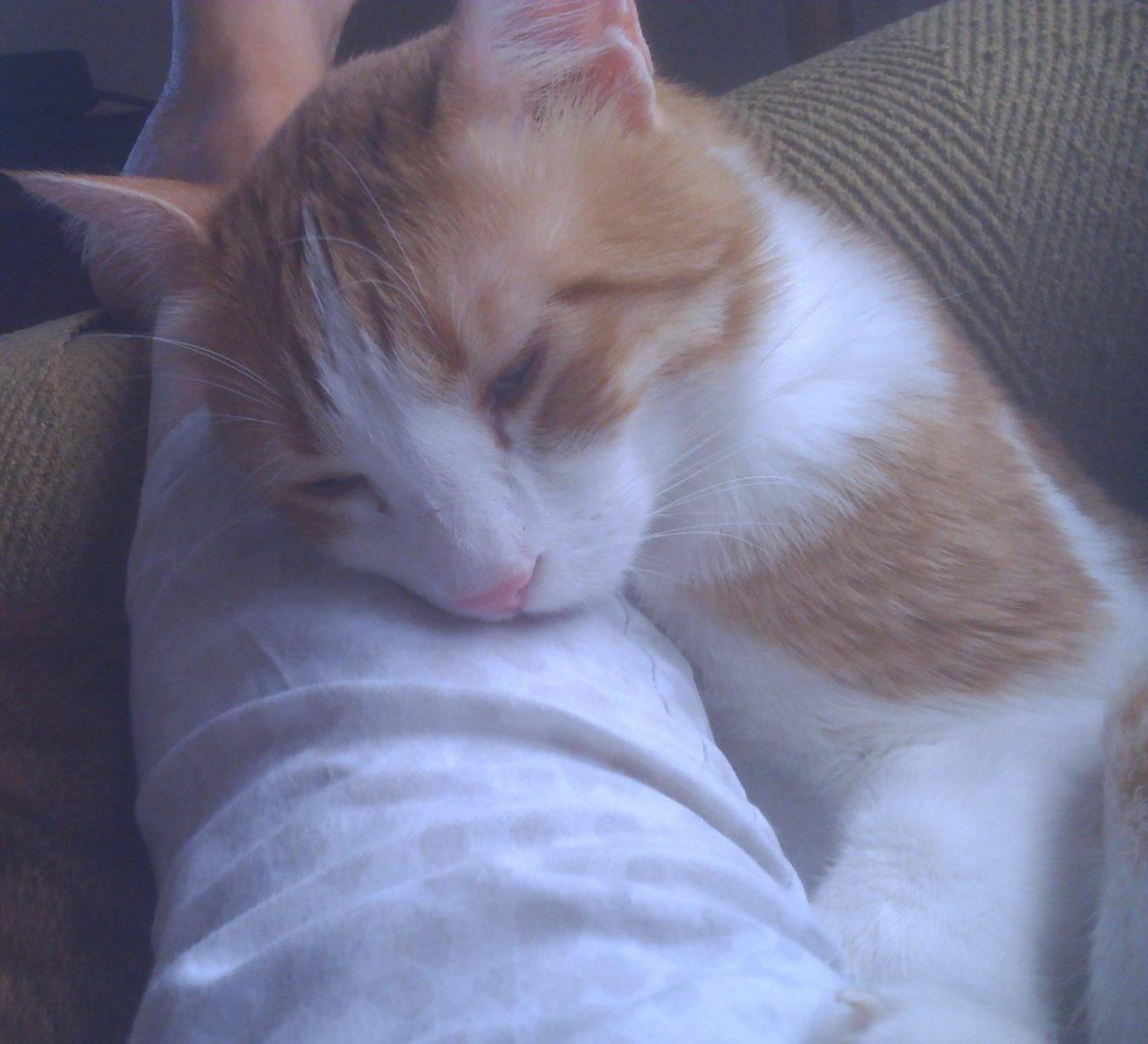 Tom is about the sweetest little Orange and White Tabby cat you will find in Atlanta. He is gentle and loves to cuddle – more of a little teddy bear than a cat. Tom is 5 years old and about 12 pounds. He has been neutered and is up to date on his shots. Tom is healthy, clean and well behaved – a joy to have in your home.
Tom is very good with people of all ages, including children. He gets along well with other cats and would be fine with cat friendly dogs. Tom was adopted as a small street kitten in his home of origin – . He and his sister, Rosie, have travelled the world with their owner, who has a job involving a lot of international travel, and which now has her settled overseas. She loves her cats dearly, and wants to find them a stable home where they can put down roots and enjoy a calm, stress-free live with a solid routine and an owner who loves them to bits.
Tom is closely bonded to his sister, Rosie, and would prefer to be adopted as a bonded pair. They love each other so much, it would be a real shame to separate them.
Tom and Rosie will be rehomed with all supplies and accessories – all you need to add is a loving home where they will be cherished and kept safe, happy and healthy for the rest of their lives.
If you have been looking for a really special pair of cats to add love, joy, laughter and companionship to your home, please consider Tom and Rosie. These are 2 little cats that will steal your heart within minutes of meeting them. Adopt these sweet Orange Tabby cats in Atlanta today.