Dogs For Adoption in Hawaii
Find Dogs and Puppies For Adoption in Hawaii
Looking for dogs for adoption in Hawaii? Look no further than Hawaii Pet Rehoming Services. We help responsible dog owners find very good homes for pre-loved dogs, and help would-be dog owners find the perfect match in a canine companion for their family.
Just browse through the listing of Hawaii adoptable dogs and puppies below. Click the button below each listing to learn all about the dogs history, personality, health, behavior, reason for being re-homed and much more.
You will also find photos and videos of each dog, and an application form where you can request to arrange a meet up with your dog of choice. Private Hawaii dog adoptions are the way to go when you want to adopt a dog for you or your family. Adopt your new best friend today.
Need to Rehome Your Dog in Hawaii?
Our dog rehoming team can help you find a good home for your dog safely, effectively and with minimal stress. We know just how hard rehoming a beloved dog can be, and we are here to help you through the process while giving you a shoulder to lean on and plenty of empathy for your situation. Get in touch with us today to learn more about rehoming a dog or puppy in Hawaii.
Dogs For Adoption in Hawaii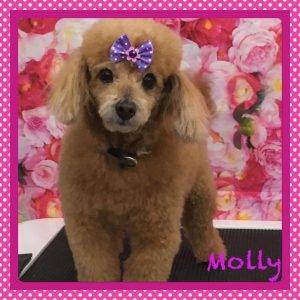 ADOPTED! Honolulu HI – Apricot Toy Poodle
Molly has been adopted If you would like to be notified when another Toy Poodle comes available, please...
---