Find Australian Shepherd Dogs & Puppies For Adoption Near You
Looking for Aussies for adoption near you? Want to adopt an Australian Shepherd dog or puppy? Pet Adoptions Network's Aussie Adoption list helps unite Australian Shepherd owners who can no longer care for their companions with dog lovers looking to adopt a wonderful pre-loved Australian Shepherd dog or puppy.
Our very safe rehoming process protects both adopter and dog from online scams and unfair online scrutiny. We help ensure that the right dog joins your family, ensuring successful adoptions.
Find Australian Shepherds for adoption by owner throughout the USA and Canada on Pet Adoptions Network.
---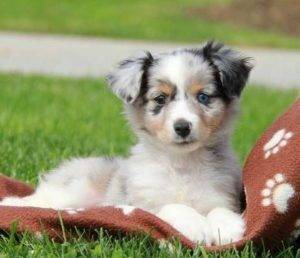 Australian Shepherd Rehoming Services
Need to find a good home for your Australian Shepherd dog or puppy?  Pet Adoptions Network  offers expert help in rehoming Aussie dogs and puppies throughout the USA and Canada.
We know how hard it can be to cope with the emotions that surround rehoming  your cherished dog or puppy. We give you empathy and emotional support while keeping you and your pet safe from the many dangers that lie in wait for well-intentioned owners.
We keep your identity and location private by acting as your proxy in finding and carefully screening a potential adopter. We will make sure that your Australian Shepherd is matched with pre-screened potential adopters in the best circumstances to be your dog's forever family. Our goal is always to eliminate stress for dog and owner, while ensuring that you are protected from scams and online bullying.
If you need help finding your Australian Shepherd a good home safely, effectively and permanently, please request our dog rehoming services today!
Questions about our Australian Shepherd rehoming services? Click Here!

Australian Shepherd Adoption Listings
Request to Meet a Dog – Get on Waiting List
Adopt an Australian Shepherd by clicking on the photos of available Aussies below. Don't see the dog of your dreams? Be sure to get on our waiting list and we will reach out to you when we have a dog or puppy available near you.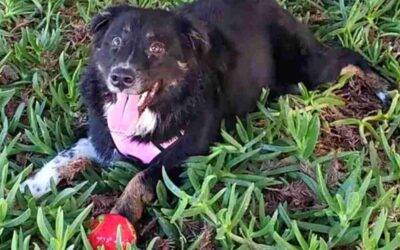 Looking for an Australian Shepherd puppy to adopt in Bakersfield, California? Just 7 months old and weighing 50lbs, Anya is a beautiful black, white and tan Aussie pup that loves people of all ages and is incredibly smart.
Anya is fully vaccinated, house broken, leash trained and obedience trained. She is a purebred Aussie with AKC papers. Anya is a typical Australian Shepherd. She is not content to be idle and needs a substantial amount of activity to be content, happy and healthy. She is best suited for an active family who can give her the playtime and activity that she needs. She will need a home with a large, securely fenced yard.
#australianshepherd #aussie #aussiesofinstagram #australianshepherdsofinstagram #aussiepuppy #australianshepherdworld #aussielove #puppiesofinstagram #aussieshepherd #aussielovers #aussies #australianshepherdpuppy #australianshepherds #bakersfieldca #bakersfield #OildaleCA #LamontCA #ArvinCA #ShafterCA #WascoCA #TaftCA #DelanoCA #TehachapiCA #PortervilleCA #LindsayCA #CorcoranCA #TulareCA #ExeterCA #FarmersvilleCA #FillmoreCA
read more
Australian Shepherd Rescue Resources

Is an Australian Shepherd the Right Dog For You?
Fans of the breed are quick to say that you're bound to fall in love with the keen Australian Shepherd and why not? What is not to love about these gorgeous and highly intelligent canines? For many, the Australian Shepherd may seem like the perfect pet.
Nevertheless, it's important to weigh the facts when you take any new pet into consideration – How much time do you have to spend with a dog?
How much time do you have to devote to his training? While Australian Shepherds can be fairly independent, they still respond well to company and slow training. Particularly young dogs do not do well when left for long periods of time.
Also take into consideration that these are very high energy dogs and need a fair amount of exercise – if you don't have the time to make a commitment to a dog such as this, you might prefer someone more tame and laid back. If you don't mind the exercise level and aren't adverse to a bit of dog hair, then the Australian Shepherd may be the perfect dog for you!