Rehome or Adopt a Morkie Dog or Puppy Near You
Wondering where to find Morkies for adoption by owner? Looking to adopt a Maltese Yorkie mix dog or puppy? Trying to locate Morkie rescues near you? We are a private small dog rehoming service dedicated to uniting preloved Morkie dogs and their owners with responsible people hoping to adopt a Morkie. These small breed dogs are hugely popular, in part due to their being both a hypo-allergenic and non-shedding small dog and we are often tasked with rehoming Morkie dogs and puppies from throughout the USA and Canada.
Need To Find a Good Home For Your Morkie Dog or Puppy?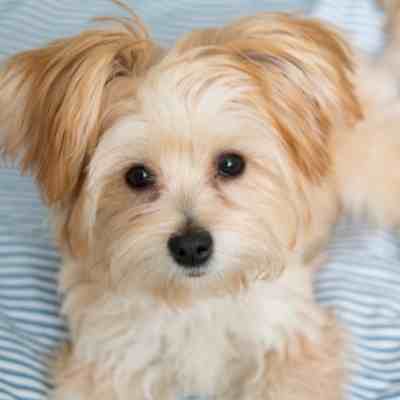 If you are in the distressing situation of having to rehome your Morkie dog or puppy, we offer the most stress-free, sensible, safe and comforting process for finding your dog the right new home – his "forever home" with people who can provide everything you need and want for your beloved tiny dog. Talk to one of our compassionate and knowledgeable small dog rehoming coordinators today.
Call or text us toll free on (888) 720-3322, fill out our no obligation information request, or email us at [email protected].
Morkie Dogs and Puppies For Adoption Throughout the USA and Canada
The adorable Morkie dogs and puppies listed below are currently available for adoption. If you see a dog below that you would be interested in offering a home to, just complete our online meeting request form and a member of our staff will email you with further information on our adoption process. If you don't see a Morkie available to adopt in your area, please complete our online waiting list form. We will reach out to you once we have a match for you.
---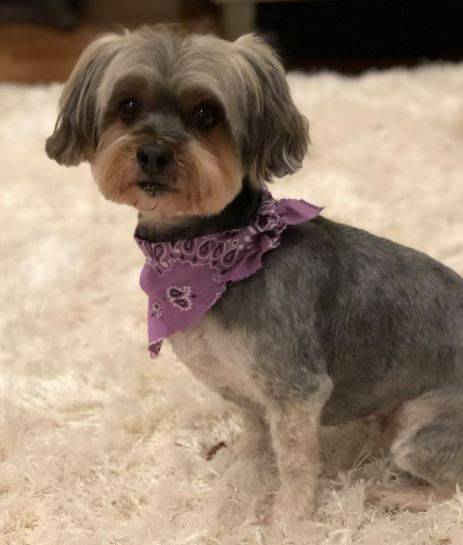 Franklin, TN – Bailey is an adorable 9 year old female Morkie for adoption in Nashville & area. She is very healthy, fixed, up to date on shots, house trained and crate trained. She loves children. She will be rehomed with supplies and vet records. $150 adoption fee. Text "Bailey" to (888) 833-2128.
read more
Frequently Asked Questions About Morkie Dogs and Puppies
Is a Morkie a good dog?
A Morkie is a great dog – in the right circumstances. This tiny, hypoallergenic and non-shedding designer dog breed is an excellent companion for a dog lover who is looking for a fragile, tiny lap dog to love. The breed is an amazing choice for a dog lover with allergies, but not a good fit for someone who works full time or a parent with small children.
Are Morkies hypoallergenic?
Absolutely, yes! The Morke is actually a mix of two hypoallergenic small dog breeds – the Maltese and the Yorkshire Terrier (Yorkie). When purchased from a reputable breeder or adopted from an owner, a Morkie can be a great companion that will live a long and happy life.
  That said, make sure that you buy or adopt a Morkie from a reputable dog breeder. Popular dog breeds like the Morkie are the victim of exploitation by puppy mills and back yard breeders. (Trust us, you don't want to have anything to do with either). Pet Stores have no business selling puppies. They source their puppies from puppy mills (no matter what they tell you – no reputable breeder would ever place their puppies in the hands of a pet store. Not only do these puppies cost a fortune (We have heard of puppies priced at upwards of 5000.00), they can have a number of serious health issues, and are usually not properly socialized. You will end up with a tiny dog that is constantly sick (costing another fortune in vet bills), shy and fear-reactive, and a constant source of heartache.
Do Morkies shed?
Morkies are a mix of two small non-shedding dog breeds – the Yorkshire Terrier or Yorkie, and the Maltese. Morkies are considered to be non-shedding and hypoallergenic.
How Big do Morkies Get?
Morkies are usually tiny, ranging from 5 to 9 pounds. 
How Much do Morkies Cost?
Morkies can cost an arm and a leg. It is very common to see Morkies priced at upwards of $3000.00, depending on where you look.
It is possible to adopt a Morkie for much less if you adopt an adult Morkie from an owner, when a situation makes it impossible for the owner to keep their dog. If you want to adopt a Morkie, paitence is important. You can get on our Morkie Adoption Waiting List, and we will notify you when we have a match for you.
Do Morkies Bark a Lot?
Morkies can be on the barky side. Much of this depends on the personality of each dog. Yorkshire Terriers tend to be spirited and vocal – they are terriers, after all. Maltese are more demure and quiet. So your Morkie can inherit traits from both parent dogs. How spunky your Morkie will be determines how vocal it will be.
Is a Morkie Right For You?
Looking for a super cute, teeny tiny puppy to spoil? Look no further than the Morkie, the adorable result of crossing a Maltese dog with a Yorkshire Terrier. This charming small designer breed dog is gaining popularity due to it's small size, exceptional health, and utterly cute appearance. Morkies are the ultimate lap dogs; content to curl up and be adored day in and day out. Adding to their popularity are the cherished traits of being hypo-allergenic (allergy-friendly) and non-shedding. Allergy sufferers and neat freaks can both enjoy this practical and very cute small breed dog.
But take heed; the Morkie is not a dog that can be left home alone for 8 to 10 hours a day while you are at work. This tiny pooch needs a warm lap to curl up in almost 24/7. The breed is ideal for retired or work-from-home dog lovers who can be with their little companion constantly. If this is not possible, another option might be to adopt two Morkies. This will ensure they have each other's company when you can't be with them, and will, in many cases, prevent the dogs from developing separation anxiety while you are away.
Morkies are not suitable for families with small children. Small breed dogs and toddlers are not a good match. The tiny dogs can easily be injured by being wholloped over the head with a toy, squeezed or dropped. The biggest risk is injuring a leg or patella in a mad dash to run away from the unwanted attention of a small child.
Enjoy your child at this young age, but don't fall for the common myth that small dogs and little kids are a good fit. They are not. Wait until your children are 8 years old and up –  by then they may be a better match for each other.