Cats For Adoption – California Cats For Adoption – Adopt a Cat in San Diego
KJ is a gorgeous Grey Tabby Tuxedo Cat for adoption in San Diego CA. Just 6 years old, KJ is healthy and fixed.
To say that KJ is affectionate is quite an understatement. This handsome cat is incredibly cuddly. It takes him a while to warm up to new people and environments, but once he lets down his guard, you will never find a sweeter little furry friend. He loves to sleep in bed with his owner, and really loves his morning cuddles.
KJ is looking for a pet-free home with a cat lover who will cherish him and give him lots of attention and play-time. He is like a kitten when it comes to play and has a collection of ribbons that he loves to carry around in his mouth.  Ideally, he will need a home with adults-only, but kids aged 10 and up should be fine.
If you have been thinking of adding a furry new friend to your life, this is one little cat with endless personality and affection. He will bring love, laughter, joy and companionship to your home. Adopt KJ today.
♥ Name of Pet: KJ
♥ Location: San Diego, CA  92108-2404
♥ Type of Pet: Cat
♥ Breed of Pet: Domestic Short Hair  Mix Cat
♥ Color / Coat Type: Grey White
♥ Age of Pet: 6
♥ Size of Pet: medium
♥ Weight: 11 pounds
♥ Good with cats?: No
♥ Good with dogs?:No
♥ Good with small kids?:Good With Children aged 8 and up
♥ Good with older kids?:Good With Children aged 8 and up
♥ Health Problems: No
♥ Behavior Issues: No
♥ Fixed: Yes
♥ Fully vaccinated: Unknown
♥ House Broken: Yes
♥ Tattoed/Microchipped: No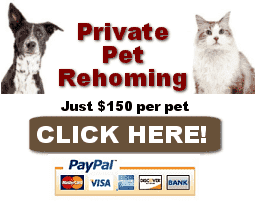 Finding good homes for preloved dogs, cats, puppies and kittens throughout Maryland.
Toll Free Voicemail/Text: (888) 720-3322
Thank you for your interest in this stunning DSH Grey Tabby cat for adoption in San Diego.