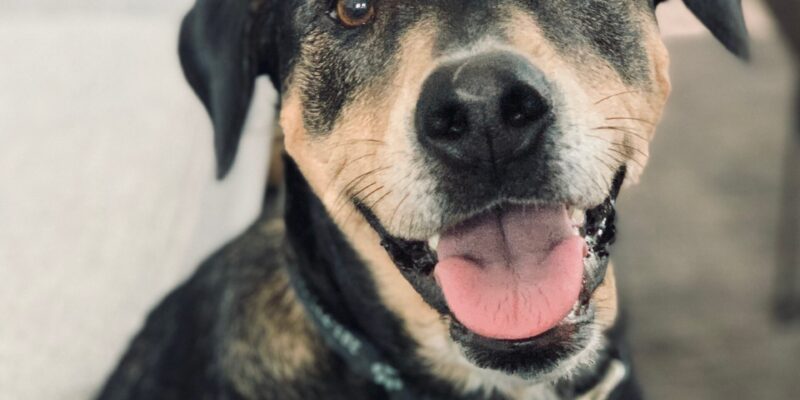 Pretty Labrador Rottweiler Mix For Adoption in Pflugerville TX – Supplies Included – Adopt Luna
Labrador Rottweiler Mix Dog for Adoption in Pflugerville, Tx
Looking for a Labrador Rottweiler Mix Dog to adopt in Pflugerville, Tx? Just 5 years old and weighing 65, Luna has been fixed, fully vaccinated, housebroken, and leash trained, and is good with older children and new people.
This pretty Labrador Rottweiler Mix is looking to be the only pet in her furever home, making her the sole recipient of belly scratches and cuddles! Luna is content to cuddle on the sofa with her people but won't turn down a short walk, either. She is a sweet girl with many years of love to give – will you take Luna home?
Luna's owners are very sad to have to rehome their cherished dog. They are hoping to find a new home for Luna where this special dog will be cherished and kept safe, happy, and healthy for life.
If you have room in your heart and home for Luna, please complete our online meeting request form. Once received, our Pflugerville Dog Rehoming team will make arrangements for you to meet Luna and her owners. Adopt Luna today!
There is a $150.00 adoption processing fee. Supplies, accessories, and veterinary records will be included.
How To Adopt Luna
If you are interested in adopting this special Labrador Rottweiler in Pflugerville Tx, please fill out our online meeting request below. Once received and reviewed, our staff will ask the pets owner to reach out to you and arrange a meeting.
Questions about adopting Luna?
Text LunaPflugerville to (888) 833-2128. We look forward to hearing from you!
---
All About Luna – Labrador Rottweiler Mix Dog For Adoption in Pflugerville Tx
♥ Name of Pet: Luna
♥ Location: Pflugerville, Tx, 78660
♥ Type of Pet: Dog
♥ Breed of Pet: Labrador, Rottweiler Mix
♥ Color / Coat Type: Black, Tan, White
♥ Age of Pet: 5
♥ Size of Pet: 65
♥ Health Problems: No
♥ Behavior Issues: She is aggressive towards other dogs
♥ Gets along with: Fixed, Fully Vaccinated, Housebroken, Leash Trained
♥ Pet is: Fixed, Fully Vaccinated, Housebroken, Leash Trained
♥ Food: Royal Canin. She also takes anti anxiety medication.
Luna – Labrador Rottweiler Dog For Adoption in Pflugerville Tx
---
Luna's Personality
Sweet with people. Lazy and medium to low energy. Shy at first but opens up when comfortable.
Why is Luna Being Rehomed?
We are looking to start a family and she is not longer getting along with our other dog.
Nearby Locations
Luna is located in Pflugerville, Tx, close to the following towns and cities:
Round Rock TX,
Jollyville TX,
Anderson Mill TX,
Cedar Park TX,
Georgetown TX,
Austin TX,
Taylor TX,
Leander TX,
Lakeway TX,
Kyle TX,
Lockhart TX,
Belton TX,
Harker Heights TX,
San Marcos TX,
Killeen TX,
Houston TX.
Thank you for your interest in this deserving Labrador Rottweiler Dog for Adoption in TX.