Los Angeles Private Pet Adoptions – Adopt a Preloved Dog or Cat in Los Angeles CA
Los Angeles pet adoption listings. Pet Rehoming Network showcases dogs and cats for private adoption in Los Angeles and area.
The dogs and cats listed for adoption are being placed directly by their owners, who can no longer care for them due to a variety of understandable reasons.
---
Need to rehome a pet in Los Angeles?
Contact our pet rehoming coordinator today or request Los Angeles pet rehoming services now.
Questions about our private pet rehoming services in Los Angeles?
Call or text our LA pet rehoming team today. (888) 720-3322
---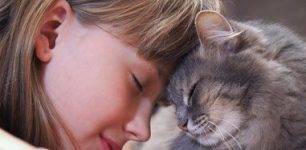 Dogs and Cats For Private Adoption in Los Angeles
REQUEST TO MEET AN ADOPTABLE PET – GET ON OUR ADOPTION WAITING LIST
Looking for a gorgeous long hair Turkish Angora mix cat for adoption in the Los Angeles area? Hattie is a stunning black and white long haired Turkish Angora mix cat looking for a good home. Located in Culver City, CA, Hattie is a ready to love cat, having been spayed and fully vaccinated. She is 7 years old, in excellent health, Hattie is looking for a very loving home with adults who will cherish her and keep her safe, happy and healthy.

She is a very affectionate companion – sweet, gentle, engaging and cuddly. She would be the perfect companion for a single cat lover, or a retired couple looking for a very beautiful and engaging cat to cherish. Adopt Hattie the Turkish Angora mix cat in LA today. Text "Hattie" to (888) 833-2128 or email Hattie@cat-lover.us if you have any questions about this stunning feline.

Read More
---
Dogs and Cats For Adoption By Owner in Los Angeles
Thinking of adopting a pet privately in Los Angeles? While there are many sources offering pets for adoption throughout Los Angeles, one of the best ways to find the pet of your dreams is through our private pet adoption service, direct from a pet owner who can no longer care for their companion.
At Los Angeles Pet Rehoming Network, we specialize in bringing pet lovers together; pet owners who are faced with the very unfortunate situation of having to find a good home for their dog or cat, and pet lovers who have been searching for the right companion to add to their home.
While Los Angeles animal shelters and pet rescue organizations provide a much needed service for pets in need, they are really no place for pre-loved family companions that are used to being pampered. Los Angeles Pet Rehoming Network helps facilitate home-to-home pet adoptions, so that family pets need never "set paw" in a shelter or rescue.
Los Angeles Private Pet Adoptions offer so many benefits:
You get to help keep family dogs and cats out of local shelters and rescues, allowing these important organizations to focus on helping abandoned, neglected and abused animals find forever homes.
You get to learn all about your prospective pet from the people who know the pet best – their owners.
Most private pet adoptions include any supplies and veterinary records.
Most pets adopted privately are in good health, and have been spayed/neutered, fully vaccinated and even tattooed or micro-chipped.
You get to make a difference for pet owners devastated by having to rehome their cherished pet due to circumstances beyond their control.
Adopt a dog or cat from Los Angeles Pet Rehoming Network today!
---
Private Home to Home Pet Adoptions in Los Angeles and Area
Find pets for private adoption throughout Los Angeles and area, including in:
East Los Angeles, CA
Huntington Park, CA
Maywood, CA
Walnut Park, CA
Commerce, CA
Bell, CA
Glendale, CA
South Pasadena, CA
Monterey Park, CA
South Gate, CA
Cudahy, CA
West Hollywood, CA
Alhambra, CA
Bell Gardens, CA
Westmont, CA
Little Tokyo, CA
Old Chinatown, CA
Naud Junction, CA
New Chinatown, CA
Aliso Village, CA
Mission Junction, CA
Taylor Junction, CA
Pico Gardens, CA
Angelino Heights, CA
Brooklyn Heights, CA
Glendale Junction, CA
Butte Street Junction, CA
Dayton Avenue, CA
Boyle Heights, CA
Lincoln Heights, CA
Wyvernwood, CA
Ninth Street Junction, CA
Los Angeles private pet adoptions by owner. Find dogs, cats, puppies and kittens for private adoption by owner throughout Los Angeles CA.