Pet Rehoming Network Review From Thomas – Owner of Cooper Brena JJ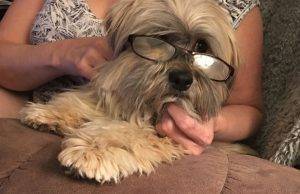 City: Tucson, AZ
Name(s) of Pet(s): Cooper, Brena, and JJ
Breed(s) of Pet(s): Purebred Havanese
Your Experience with Pet Adoptions Network:
Our three senior show male Havanese dogs were ready to retire and needed special,  caring, final homes. We just couldn't give them the sufficient time they needed and deserved.
We contacted Pet Adoptions Network and Debbie worked personally to find,  coordinate, and conscientiously screen absolutely wonderful homes for our little loved ones.
We now rest peacefully knowing they are all in the very best family homes.
Thank you, Deborah. It's nice to find that integrity and empathy live on.
What could we have done better?
Nothing
Would you recommend our service to other pet owners?
Yes!