REHOMING CATS SAFELY AND EFFECTIVELY SINCE 2013
Cat Rehoming Services For Responsible Owners
Rehoming cats and kittens throughout the USA and Canada since 2013, Pet Rehoming Network can find a good home for your cat safely and effectively.
Need to rehome a cat or kitten? Call us toll-free at (888) 720-3322 to discuss your cat rehoming needs.
REHOME YOUR CAT
CONTACT US
Private Cat Rehoming Services Throughout the USA and Canada
Private cat rehoming service. Need to rehome a cat or kitten? Pet Rehoming Network's experienced team of cat adoption specialists  can help you to safely and effectively find a good home for your cat or kitten.
QUESTIONS ABOUT REHOMING YOUR CAT?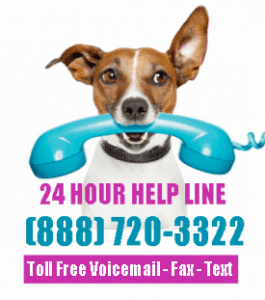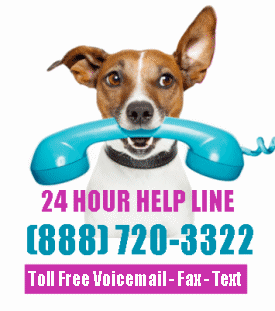 Questions about your cat rehoming situation and how we can help? Please feel free to call or text, or fill out our intake questionaire.  We can help you decide if rehoming your cat is the right decision for you.
Rehoming Cats and Kittens Safely
No cat owner wants to have to rehome a cat or kitten. Unfortunately, life doesn't always cooperate with the best laid plans for pet ownership. Being faced with the prospect of cat rehoming is a very distressing situation. cat owners worry about their pets' future well-being, and whether they can find the right new home where their companion will continue to receive the love, attention and level of care they need and very much deserve.
Cat Rehoming and Adoption
Rehoming Cats of All Breeds and Types
Common Reasons For Cat Rehoming
There are many understandable reasons why rehoming cats and kittens can be necessary.
Cat Allergies
When a cat owner or a member of their family develops severe allergies to the cats in their home, rehoming a cat is usually a must-do. Allergies can be so severe as to make breathing difficult, and, at best, life miserable. In most cases of severe cat allergies, cat rehoming is essential.
Moving
When making an overseas or other long distance move is necessary due to work or being close to family members who need you, bringing your cat along is not always practical – or possible. Many overseas moves require long periods of quarantine for cats, and the expense and logistics of transporting your cat to another country can be daunting. Many cat owners find that cat rehoming is the best solution for the well-being and welfare of their beloved pet.
Pregnancy
Cats are interesting pets. Each one is different, with unique personality traits. Many cats are deathly afraid of children – even babies. This can make life miserable for a cherished family cat – many spend their days hiding and feeling constantly under siege from the cries of babies and the unpredictable presence of toddlers.
Raising Small Children
We often hear about cats that suddenly begin showing signs of distress, aggression other territorial behavior when children are added to their home.  Cats and small children are not always a good mix, and placing your cat in a loving, calm and predictable home where they will feel safe and loved can be a great solution to this dilemma.
Aging Cat Owner
As we all age, sometimes there are unexpected situations that make it impossible for the owner to care for their cat. These include declining memory, risk of falling, stroke, arthritis. More often than not, a host of difficulties in an aging pet owner can make rehoming their cat necessary.
Financial Difficulties
When you lose your job, become disabled, or experience other monetary set-backs, being able to afford the care and keeping of your cat can be difficult, and even impossible. Many people faced with this situation find that they need to move to more affordable accomodations – many of which do not accept pets. And having to choose between food, shelter and clothing for yourself – or paying for your cat's food and vet care makes cat rehoming the best solution.
Illness and Disability
When faced with a serious illness such as cancer or ALS, cat owners worry about who will care for their precious pet when they no longer can. Finding a good home for their cat while their health allows them to make this all-important choice gives owners facing illness peace of mind. This is often the very best solution for the well-being of the cat, giving the owner the ability to choose where and with whom the cat is placed, and to keep in touch with the new owners, who are usually happy to share photos and stories of the pet in it's new home.
Work Demands
 Some careers demand so much of our time. This often leaves very little time for cat owners to spend with their pets. Cats can become neglected, spending far too much time alone. While hiring a pet sitter can be a solution for some cat owners, this can present a tremendous ongoing expense.  Cat rehoming makes sense in this situation. Finding a good home for the cats with owners who have lots of time for giving snuggles, belly rubs and just spending time with them is a great solution. And most adoptive cat owners are happy to keep in touch, sending photos and updates on how the cats are doing in their new home.
Death of the Cat Owner
Sadly, it happens. Cat owners pass away unexpectedly, leaving their cherished pet with nowhere to go. Sometimes family or friends are able to offer the cat a good home, but this is not always the case. Cat rehoming when an owner dies is a much better solution than placing the cats in a shelter, where they will experience the profound loss of not only their owner, but their safe, happy and familiar home.
Feeling Guilty Thinking of Rehoming Your Cat or Kitten?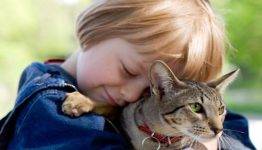 There are so many understandable reasons for rehoming cats, but this doesn't make it easier. It is common for cat owners to feel guilty, sad and hopeless when faced with parting with a cherished and important member of the family.
Our friendly, helpful and very empathetic cat rehoming coordinators are here for you. We can help you cope with the very emotional side of rehoming a cat, and at the same time ensure that your cat is rehomed safely and into the right situation.  We will help you replace heartache with home by guiding you through our safe, proven and very affordable cat rehoming process.
6 Great Reasons To Choose Our Compassionate Cat Rehoming Service
1.  It's SAFE. Our dedicated cat rehoming team take great care to ensure that you are matched only with potential pet adopters with a legitimate interest in offering your cat or kitten a loving, forever home.
2.Our staff provide FOLLOW-UP. We stay in touch with your cats' new owners for a year, ensuring that all is well and your pet is being well taken care of.
3. It's AFFORDABLE. We charge a modest fee of just $150 for rehoming cats and kittens.
4. It's WORRY-FREE. Let our cat rehoming team deal with all those emails and phone calls inquiring about your pet. We'll keep your identity, phone number and email address CONFIDENTIAL until a suitable adoptive family is found.
5. We CARE ABOUT YOU.  Giving up a cherished family companion is never easy. Our staff are here for you when you need a shoulder to lean on, a kind word, or reassurance that you are doing what is best for you and your cat.
6. It's STRESS FREE FOR YOUR CAT.  There is not6.hing more traumatic for a beloved family cat (or cat owner) than to be left at an animal shelter. Through our unique home to home cat rehoming service, your pet never set's paw in a shelter. They remain in your care until they are gently transitioned into the loving care of their new owners.
Thinking of adopting a cat or kitten near you? Pet Rehoming Network helps unite cat owners who can no longer care for their companions with cat lovers looking to add a wonderful pre-loved cat or kitten to their lives. Find cats for adoption by owner throughout the USA and Canada, or get on our waiting list to be notified once the cat of your dreams comes available.
Is your home lacking in purrs? Do you need a fluffy orange tabby cat to snuggle? Ballito is just 3 years old and weighs 15 pounds. He is a healthy, happy and affectionate cat that enjoys the company of older children and adults. Ballito is not happy in his current home due to the presence of other male cats. This situation makes him nervous and stressed. It is no life for a sweet cat that has overcome homelessness and neglect as Ballito has. He deserves a home where he can be a cherished only pet, and where he will be given plenty of love, attention, companionship and sunny window time.
Ballito is fixed, fully vaccinated, litter-box trained and well behaved. Won't you offer him his forever home today? Adopt Ballito!
#orangetabbycat #cats #orangetabby #catsofinstagram #catstagram #gingercat #orangecat #tabbycat #instagram #orangetabbycatsofinstagram #catlife #catlover #orangecatsofinstagram #tabbycatsofinstagram #gingercatsofinstagram #meow #instacat #rescuecat #adoptdontshop #tabby #catlovers #gingercatsrule #orangecats #catsofig #orangetabbycats #gingertabby #catsofmemphis #memphiscats #memphiscatadoptions #memphiscatlovers
read more
Frequently Asked Questions About Rehoming a Cat
Understandably, our clients have many questions about our cat rehoming services. Our team are always happy to address your concerns and provide you with the information you need to feel confident and at ease with your decision to rehome your cat through Pet Rehoming Network.
There are some questions that we are very often asked. We have included these questions, along with detailed explanations in this FAQ section for your convenience. Always feel free to call us to inquire about any aspect of what we do, and how we can help you find that perfect forever home for your cat or kitten.
Please feel free to call us toll free throughout North America: 1 (888) 720-3322. We care about you and your cat!
How Long Does It Take to Find a Home For My Cat?
Every situation is different, just as every cat is different. We have found homes for some cats within just a few days, while for others, finding that perfect forever home can take a few months. There are many things that play a part in how quickly a home can be found for your cat; the time of year, your cat's type, breed, age and health/behavior, your location, and fate.
Rest assured, our dedicated cat rehoming team will work hard to attract the right family, couple or person for your cat. Our goal is always to find the BEST home for your cat. This can take time and great care in screening and selecting the best match for you and your cat. Sometimes, after a reasonable period of advertising has gone by, it's necessary to expand our reach to other locations or adjust your cat's profile. We work with you as a team, and between us try everything we can to attract a good home for you cat.
If you have a deadline such as a move – or if finding your cat a new home is a highly urgent situation, we will do our best to accommodate you, but cannot guarantee that a home will be located within your time frame.
If needed, for a small additional fee, we can help you find a temporary foster home or boarding for your cat until a permanent home is located and secured.
How Much Does Rehoming My Cat Cost?
We charge a fee of $150 to rehome one cat, $229.95 to rehome 2 cats (either together or separately, $349.95 to rehome 3 cats. (We also offer a basic rehoming services fee of just $50)
This is a one-time fee, and covers our costs in creating and promoting your pet's rehoming story throughout a wide variety of media. It also covers our costs for staff, phone services, Internet services and paid advertising services on Social Media and search engines. We provide you with an electronic adoption agreement drawn up specifically for you and your pet, and with careful follow-up for many months after your pet is adopted.
We make every effort to match you and your pet with the most suitable home, and most of our adoptions are very successful.
Ready to rehome your cat? Get started here!
What Is Your Refund Policy?
What Is Your Refund Policy?
Refunds requested within 2 business days of placing your order will be refunded in full, less a $50 administration fee.
Once the pet rehoming project for your pet has begun, we are not able to provide refunds. This is because of the great deal of expense and work that is done by our team for each pet that we rehome.
Pet Rehoming Network will work diligently for as long as it takes to find a good home for each and every pet placed with our service. The majority of pets find great homes within a 2 week to 6 week time frame. For other pets, finding the right home can take longer. There is no limit on the time we will continue to promote your pet.
Throughout the time during which a pet is being rehomed, our staff are working constantly placing and renewing ads and social media posts, responding to email inquiries, taking and placing phone calls and more. In many cases, more than 30 hours of work go into a pet rehoming project, in addition to the ongoing costs of paid advertising, paid social media campaigns and long distance telephone calls.
Once potential adopters are located, we pay to have background checks performed, and for our staff to do referece checks to ensure that meeting with a prospective owner is safe for you and your pet. We also provide a personalized electronic Adoption Agreement for the new owners to sign, which transfers ownership of your pet, and protects your pets future welfare.
Our $179.95 rehoming services fee is very little when you consider all that we do and the expenses we incur in doing so. For these reasons, we cannot and do not offer refunds.
If you have found an adopter on your own through friends, family or co-workers, we will still provide you with careful screening and our solid adoption agreement. In the event that this placement does not work out (as happens with many family/friends placements), our staff will once again rehome your pet at no additional cost to you.
If you feel that you should be entitled to a refund, despite the great deal of work our team has done on your pets behalf, please do not use our service. Rehoming services fees are for the work and expense involved in finding your pet a good home – not the end result. You have our guarantee that we will put our very best efforts into helping you for as long as it takes to find your pet that perfect forever home.
Ready to rehome your pet? Get started here!
What Are Adoption Processing Fees?
When your pet is placed with their new owner, Pet Rehoming Network charges the new owner an adoption/rehoming fee. This amount allows our staff to provide a full year of follow-up services for you and your pet, and to rehome them again if, for any reason, the adoption does not work out.
Our staff will remain in contact with your pet's new owner for up to a year after the adoption is finalized to ensure that all is going well, that your pet is being well taken care of, and that your pet is still with the owners. This follow up is very important to us, and, of course, to the owners who entrust their pets' welfare to our organization.
 Ready to rehome your pet? Get started here!
What is Your Rehoming Guarantee?
In the event that the new owners are unable to fulfill their commitment to your pet, Pet Rehoming Network will renew our efforts and look for another suitable home at no cost to the new owners or to you. The rehoming/adoption fees are used for this purpose, and also to allow us to be able to provide services for pet owners in dire financial circumstances.
Can I Rehome 2 CatsTogether?
You can most definitely rehome 2 pets together! We have facilitated many bonded pet placements.
However, before you decide that your pets need to be rehomed as a set, make sure this is absolutely necessary, and that your pets would suffer emotional stress being separated. Placing bonded pet together generally is more difficult and takes longer. Very often pets thrive on their own in their new homes, provided the new owners are the right fit, and able to provide the environment, care and companionship your pet needs.
Ready to rehome your cat? Get started here!
My Cat Needs To Find A New Home In The Next Few Days, Can You Help?
Generally, rehoming a cat takes time and effort. If you know you are going to need to find a good home for your cat, the more notice you can give us, the better.
We have been able to find homes for some cats within a few days, but much of this depends on your cat's characteristics – and your location. It is rare that we are able to successfully and carefully rehome a pet within a very tight deadline.
When your situation is urgent and your pet needs to be housed immediately, we will do our best to accommodate you. However finding and screening the right home for your pet is not something that should be done in haste. It is usually very difficult to locate a good home for your pet that quickly. If you know that you will be needing to rehome your pet, please provide as much lead time as possible. Don't wait until 2 weeks before your deadline, hoping that a friend, co-worker or family member will take your pet – it usually doesn't happen.
Ready to rehome your cat? Get started here!
Where Does My Cat Stay During Rehoming?
Your cat will stay with you until a new home is found. There is nothing more stressful for a cat than to be placed in a shelter, and leaving your pet with a shelter is also incredibly upsetting for most pet owners. Cats are very intelligent animals. They sense the fear, tension and anxiety of other animals, and they can experience a great deal of stress in a shelter environment. Not only that, they miss you terribly. Imagine what your devoted cat would go through being abandoned by you in a shelter!
Staying with you and receiving your love and attention while a new home is located is the very best scenario for cat and owner.
When you are dealing with severe allergies or other situation that make it necessary to house your pet elsewhere, it is best to seek out a friend or family member to temporarily care for your pet. Another option is to confine your pet in a separate area of your home until we can locate their forever home. If this is not possible, we can try to locate a foster family for your pet near you. We ask that you offer the foster family a $100 monthly gratuity, and provide food, supplies and vet care until your pet finds a permanent home. There is also an additional $50 fee for the extra work in locating a foster home for your pet.
Ready to rehome your cat? Get started here!
What If My Cat's Adoption Doesn't Work Out?
We do our very best to ensure that each cat is placed with new owners who are well-suited and well aware of your pet's pros and cons. Once in a while, an adoption does not work out.
The Adoption Processing Fee that is charged to the adoptive owner when your pet is adopted allows our staff to follow up regularly with the new owners. It also allows us to rehome your pet again, should the new owners be unable to fulfill their commitment.
There is no additional cost to you, and the new owners are expected to keep your pet safe, happy and healthy until another home is decided upon.
Ready to rehome your cat? Get started here!
I can't afford to pay for the service. Will you still help me?
Our staff do our best to help pet owners and pets in need. If you are facing financial difficulty and need assistance rehoming a pet, we can provide basic services for a smaller fee. Please contact us and let us know your situation. We'll be happy to speak with you and discuss options available to you.
Ready to rehome your pet? Get started here!
Do You Accept Donations?
Absolutely! We are often contacted by those who have found an abandoned pet, and by pet owners faced with dire financial circumstances who would otherwise have no choice but to place their pet in a shelter.
Donations to our service allow our team to provide services free of charge in these circumstances. We greatly appreciate any amount you may be able to give.
You can make a donation  here.
Is a Home Inspection Done On My Cats'' New Home?
Yes! The home inspection is done by the person most qualified to determine that it is a safe, happy and healthy home for your pet – you! We carefully guide our pet owners through the process of doing a home inspection when their pet is transitioned into it's new home. We highly recommend that owners deliver their pets to the approved applicant and stay an hour or two to help their pet adjust to their new surroundings and home.
Ready to rehome your cat? Get started here!
Do You Rehome Cats With Health or Behavior Problems?
We will do our very best to find a good home for every cat. Some cats with health or behavior issues can present a real challenge, but we can often find these pets homes with time, creativity and patience.
It is very important that you be completely honest with us about your pet when you place your rehoming request. If your cat is not litter trained (or having accidents), we need to know about it. If your cat is aggressive to other animals or children, we need to know about it.
If your cat has a health issue that is going to be costly for the prospective owners, we really need to know about it. In these situations, we usually suggest that you set up a veterinary fund for your pet to take care of their extra expenses for the new owners. This can make people much more willing to adopt a cat with a health problem.
Many behavior issues can be helped or eliminated by placing your pet in a home where these issues will not be present. Removing the triggers can eliminate the problem. For example, a cat with severe separation anxiety can be placed in a home with people who do not work such as retirees.  
Never withhold important information about your cat. We need to know all their good qualities – and any problems – so that we can make sure they are placed in the most suitable home and have the best chance of staying there forever.
Ready to rehome your cat? Get started here!
Do You Rehome Senior Cats?
Absolutely. We have rehomed many senior cats. Many pet owners love seniors. This is particularly true when the pet owners are seniors themselves. Taking on the responsibilities of a young pet (which may live 15 years or more) is not always an option for people who are in their senior years themselves. Not only that, younger pets require a lot more exercise and care than most senior cats.
Most rescues and shelters will not accept senior pets, and you may have been told that they are "unadoptable" by these organizations. We have proven this to be false, and will be happy to help you find a very good home for your older cat.
Do You Allow Senior Citizens to Adopt Your Cats?
Yes, we do. If the pet's owner is in agreement, we are happy to place their cat in a senior's home. Often a home with a senior is the perfect setting for pets that need lots of human companionship, or a quiet home with a strong routine. As long as the senior has family that will be willing to take on the responsibility of ownership if circumstances in the seniors life should change, we are happy to facilitate these adoptions.
Ready to rehome your cat? Get started here!
Kaeli and Alli Rehomed in Seattle!
Debbie from Pet Rehoming Network helped us through a very trying period of our lives. Due to life circumstances, we had to rehome 2 of our family cats who are 14 years of age, after doing much research and calling local services, I was at wits end because it doesn't seem as though there's a way to rehome 2 older cats.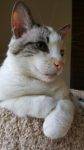 Our cats have never been separated so having to rehome 2 cats to the same home was our top priority but we know that's a tall order. After a couple months, we found the most perfect home within 20 miles from where we live and we couldn't have asked for a better situation.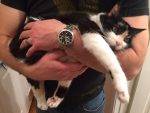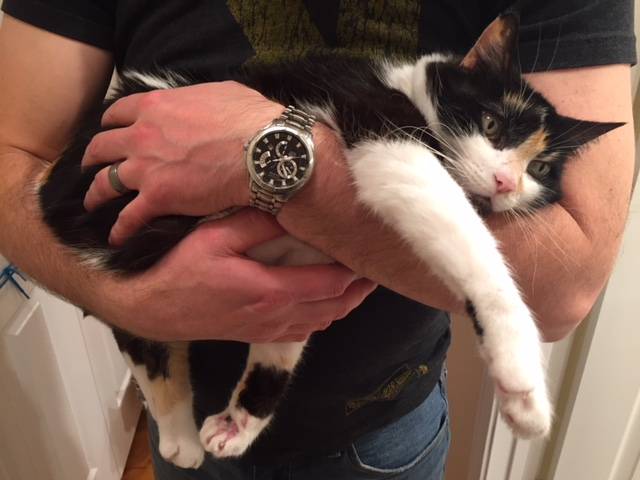 This service has alleviated so much pressure, stress, and guilt but in the end it worked out as planned, it just took a little patience. We are extremely grateful and at peace with this decision and can't wait to visit our girls in their new home.
Thanks again Debbie!!!
Pet Rehoming Network did a great job rehoming our cat, Panda.
My son developed severe allergies to cat dander and we found ourselves in the terrible situation of having to find her a new home.
We didn't want to risk something happening to Panda, so we were happy to find Debbie and her team.
They went to work right away and were very kind and sensitive to our situation. Debbie helped me a lot in finding the right person to adopt Panda.
She was thorough and did not consider Panda's adoption final until Panda was actually in her new home.
Debbie has already sent an update and some cute photos the new owner took of our sweet Panda.
I would definitely recommend that anyone faced with having to rehome your cat due to allergies go through this amazing rehoming service.
It would be so much harder to go through this process without their help.
You guys are great! Thank you for everything.
Rehoming Cats Throughout the USA and Canada
Cat Rehoming Services USA and Canada
Our organization helps find good homes for preloved purebred and mixed breed cats and kittens in all areas of the USA and Canada, including, but not limited to:
California Cat Rehoming:
Los Angeles, Orange County, San Diego, San Francisco, Irvine, San Bernardino, Riverside, Fresno, Oakland, Sacramento, Ventura, Santa Barbara, San Luis Obispo, Bakersfield, Ontario, Walnut Creek, Santa Cruz, Northern, Southern, Central, Concord, Hanford, Los Angeles County, Long Beach, Santa Ana, Riverside County, Mission Viejo, Yolo, San Bernardino County, San Francisco, San Jose, San Rafael, Novato Santa Clara County, San Fernando Valley, Simi Valley, San Gabriel Valley
Rehoming Cats in Texas
Dallas, Fort Worth, Houston, Waco, Austin, El Paso, Corpus Christi, Abilene, Amarillo, Western Texas, Eastern Texas, San Marcos, Dallas County, Harris County, Galveston, Brazoria, McAllen, San Antonio
New York Cat Re-homing
New York City, Manhattan, Brooklyn, Long Island, Syracuse, Rochester, Buffalo, Albany, Niagara Falls, Kings County, Queens County, Bronx, Brooklyn, Manhattan, Queens, Staten Island
Rehoming Cats in Florida
Miami, Tampa, Orlando, Gainesville, Tallahassee, Pensacola, Fort Lauderdale, Daytona Beach, Jacksonville, Broward County, Miami Dade County, Sarasota, Bradenton, St. Petersburg, Clearwater, West Palm Beach, Boca Raton
Illinois Cat Rehoming Services
Chicago, Springfield, Peoria, DeKalb, Bloomington, Cook County
Pennsylvania Cat Rehoming
Philadelphia, Harrisburg, Pittsburgh, Lancaster, Allentown, Erie, Bethlehem
Rehoming Cats in Ohio
Cleveland, Toledo, Columbus, Dayton, Cincinnati, Canton, Akron, Youngstown, Hamilton
Michigan Cat Rehoming
Detroit, Lansing, Grand Rapids, Saginaw, Ann Arbor, Flint Michigan, Holland, Wayne County
Ontario Cat Rehoming
Toronto, Ottawa, Windsor, Kingston
New Jersey Cats Rehomed
Newark, Trenton, Jersey City, Atlantic City, Camden, New Brunswick, Hackensack
Rehome a Cat in Georgia
Atlanta, Augusta, Savannah, Valdosta
North Carolina Cat Rehoming
Charlotte, Raleigh, Durham, Winston -Salem, Greensboro, Gastonia, Rock Hill, High Point, Chapel Hill
Rehoming Cats in Virginia
Richmond, Arlington, Norfolk, Lynchburg, Roanoke, Virginia Beach, Newport News
Massachusetts Cat Rehoming
Boston, Springfield, Worcester, Cape Cod, Lawrence, Fall River
Indiana Cats Rehoming
Indianapolis, Evansville, Gary, Muncie, Bloomington, Richmond, Centerville
Rehoming Cats in Quebec
Montreal, Quebec City
Washington Cat Rehoming
Seattle, Tacoma, Spokane, Everett, Kirkland, Bellingham, Vancouver, King County, Bremerton
Rehoming Cats in Tennessee
Nashville, Knoxville, Memphis, Chattanooga, Clarksville, Jackson, Davidson
Missouri Cat Rehoming
St. Louis, Kansas City, Springfield, Jefferson City, Muskegon, Holland
Wisconsin Cat Rehoming
Milwaukee, Madison, Green Bay, Oshkosh, Kenosha, Wisconsin, Racine
Maryland Cat Rehoming
Baltimore, Annapolis, Bethesda, Gaithersburg
Rehoming Cats in Arizona
Flagstaff, Phoenix, Mesa, Yuma, Tucson, Maricopa County, Casa Grande
Minnesota Rehoming Cats
Minneapolis, St. Paul, Rochester, Duluth
Louisiana Cat Rehoming
New Orleans, Lafayette, Baton Rouge
Rehoming Cats in Alabama
Birmingham, Montgomery, Mobile, Huntsville, Tuscaloosa, Decatur
Cats Re-Homing Colorado
Denver, Boulder, Colorado Springs, Grand Junction, Fort Collins, Aurora, Greeley
Kentucky Cat Rehoming
Louisville, Lexington, Bowling Green
South Carolina Cat Rehoming
Columbia, Charleston, Greenville
Oklahoma Cat Rehoming
Oklahoma City, Tulsa, Muskogee
Rehome Your Cat in Oregon
Portland, Eugene, Ashland, Klamath Falls, Salem
Rehoming Cats in Connecticut
Hartford, Bridgeport, New Haven, Waterbury, Stamford
Iowa Cat Rehoming
Des Moines, Sioux City
Mississippi Cat Rehoming
Jackson, Gulfport
Rehoming Cats in Kansas Topeka, Wichita, Kansas City, Dodge City
Alberta Cat Rehoming
Edmonton, Calgary
Arkansas Rehoming Cats Kittens
Little Rock Texarkana
Rehoming Cats in Utah
Salt Lake City, Ogden, Provo, Cedar City, Moab
Nevada Cat Rehoming
Reno, Las Vegas, Henderson, Carson City
New Mexico Cat Rehoming
Albuquerque, Santa Fe, Los Alamos, Alamogordo
West Virginia Cat Rehoming
Charleston, Clarksburg
Nebraska Cat Rehoming
Omaha, Lincoln
Idaho Cat Rehoming
Boise, Twin Falls, Idaho Falls
Rehoming Cats in Maine
Portland, Kennebunk, Augusta
New Hampshire Cat Rehoming
Concord, Manchester, Nashua, Berlin
Hawaii Cat Rehoming
Honolulu, Oahu, Maui, Hilo, Kailua
Rhode Island Cat Rehoming
Providence, Newport, Portsmouth, Warwick
British Columbia Cat Rehoming
Victoria, Vancouver, Prince George
Rehoming Cats in Montana
Billings, Great Falls, Bozeman, Missoula, Helena
Nova Scotia Cat Rehoming
Halifax
Delaware Cat Rehoming
Wilmington, Dover, Georgetown
South Dakota Cat Rehoming
Rapid City, Pierre, Sioux Falls
Newfoundland and Labrador Cat Rehoming
St. John's
North Dakota Cat Rehoming
Bismarck, Fargo, Grand Forks
Rehoming Cats in Alaska
Fairbanks, Anchorage, Juneau
Rehoming Cats in Manitoba
Winnipeg
Vermont Cat Rehoming
Burlington, Montpelier, Newport, Bennington
District of Columbia Cat Rehoming
Washington DC
Wyoming Cat Rehoming
Cheyenne, Jackson
New Brunswick Cat Rehoming
Fredericton
Saskatchewan Cat Rehoming
Regina
Prince Edward Island Cat Rehoming
Charlottetown
Northwest Territories Cat Rehoming
Yellowknife
Yukon Cat Rehoming
Whitehorse
Private Cat Rehoming Services