Canada Pet Rehoming Services – Expert Help Rehoming Your Pet Near You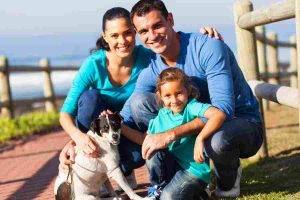 Pet Rehoming Network finds good homes for pre-loved dogs, cats, puppies and kittens throughout Canada
We Help Caring Owners Find Loving Homes For Their Pets
Safe, Effective Private Pet Rehoming
Need to rehome a pet? Pet Rehoming Network is staffed by pet adoptions professionals with decades of experience finding good homes for dogs, cats, puppies and kittens.  We can find your pet a home  safely, effectively and inexpensively. If you are like most pet owners, you are heartbroken to have to face parting with your cherished cat or dog.
Unfortunately, life can present obstacles that make keeping your pet all-but impossible. Circumstances including illness, severe pet allergies, divorce, a long distance move, financial difficulties, a death in the family or increased job demands can make it necessary to find a new home for your pet. Although emotionally difficult, finding a great new home where your pet will receive the love, care, attention and exercise they need and deserve can be the kindest thing to do.
Our careful and proven pet rehoming process ensures your pet's well-being and future welfare, while protecting your privacy and giving you peace of mind.
Want to Learn More About Our Pet Rehoming Services in Canada?
You can get in touch in a number of ways, and we highly recommend VISITING OUR CHAT PAGE where a member of our Rehoming Team is waiting to speak with you from 7 am EST through to 12 pm PST, 7 days a week.
You may also leave a voicemail message or send a text to our toll free voicemail line at (888) 720-3322. Due to the volume of calls vs our time constraints, phone consultations need to be scheduled in advance. Thank you for your understanding – Debbie Moore, our rehoming coordinator,  will be happy to schedule a call with you with 1 to 2 days' notice.
Judgement-Free Help Rehoming Your Pet
Are  you feeling guilty thinking about rehoming your cat or dog? We offer empathy – not judgement. We are here to help you find your pet the very best home, and give you much needed emotional support as you face one of life's most distressing situations. We replace heartache with hope, and worry with peace of mind. We will help turn that guilt into positivity, knowing that you have made your pet's life even better by placing them in a loving home where all of their needs and wants are met
Pet Rehoming Services Throughout Canada
British Columbia BC Pet Rehoming Network
New Brunswick Pet Rehoming Network
Newfoundland and Labrador Pet Rehoming Network
Northwest Territories Pet Rehoming Network
Nova Scotia Pet Rehoming Network
Prince Edward Island PEI Pet Rehoming Network
Saskatchewan Pet Rehoming Network
Yukon Territories Pet Rehoming Network
Questions About our Pet Rehoming Services for Dogs and Cats in Canada?
A member of our rehoming team will chat with you about your situation and help you decide if rehoming your pet through Canada Pet Rehoming Network is the right decision for you.