Cats For Adoption Near You
Adopt a Cat or Kitten Near You
Want to adopt a cat? Have you been looking for cats for adoption near you?  Pet Rehoming Network is an organization dedicated to finding good homes for precious cats and kittens when their owners can no longer care for them. Pet Adoptions Network is one of the best resources from which to adopt a cat available.
Unlike cat rescues and shelters, the felines listed for adoption on our website are kept happy and healthy by their owners until a good home can be found for them. These pets are then transitioned directly from owner to owner, making the process as stress free as possible for the cats and their owners.
When you adopt a preloved cat or kitten through our website, you get to learn all about your new companion from the people who know the pet best. Most of the cats for adoption on our website are up to date on shots, fixed, healthy, well behaved and come with all supplies and vet records. We call them "ready to love".
We help to keep family companions out of shelters and rescues, allowing these important organizations to help abused, abandoned and neglected cats and kittens find homes in Florida.
Adopt a cat from Pet Rehoming Network today!
---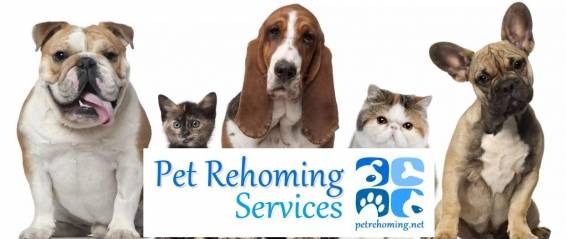 Need to Rehome a Cat or Kitten?
Our cat rehoming team can help you find the perfect home for your cherished companion safely and effectively. We understand just how difficult it is to face having to rehome your cherished cat. Unfortunately, life often makes decisions for us. We  offer the safest way to find your cat the very best home.
Our unique owner-to-owner cat adoption process puts your cat's future well-being and your peace of mind first and foremost. We will help you determine the type of home in which your cat will do best. We will then set up effective advertising targeting the right potential owner in your immediate area (within a 50 mile radius of you).
Once we hear from someone interested in providing your cat with a home, we use a careful screening process to confirm the identity, residence and history of each applicant before sending you their application. There is no limit on the number of applicants we will send your way, nor the amount of time rehoming your cat may take. We want you to feel 100% confident that you are making the right choice in your cat's new owners. The successful applicants will sign our adoption agreement,
Follow-up is very important to your cat's well-being. We reach out to the new owners for the next six months to make sure all is well. If, for any reason, things do not work out, we will find your cat another home while he or she stays with the new owners.
---
Adopt a Cat or Kitten From Pet Rehoming Network
Adopt one of our preloved cats for rehoming today, or contact us about rehoming your cat or kitten.