Massachusetts Pet Rehoming Service
Massachusetts Pet Rehoming Service For Dogs & Cats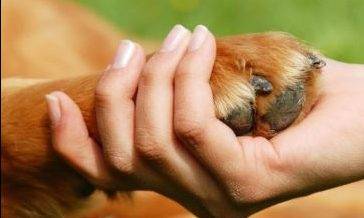 Massachusetts pet rehoming service helps pet owners needing to rehome a dog or cat. Call (888) 720-3322 for help rehoming a pet in MA.
Questions about our Massachusetts pet rehoming services for dogs and cats? Contact us here!
[button link="http://petrehoming.net/pet-rehoming/request-pet-rehoming-services/" size="large" variation="turqoise" align="center"]Request Pet Rehoming Services Now![/button]
We Help Caring Massachusetts Pet Owners Find Loving Homes For Their Pets
Need to rehome a pet in Massachusetts? Pet Adoptions and Rehoming Network offers a compassionate pet rehoming service by knowledgeable and experienced pet adoptions professionals. We can help find your pet a home safely, effectively and inexpensively.
We know just how hard it is to face parting with a cherished cat or dog. Unfortunately, life can present obstacles that make keeping your pet all-but impossible.
Circumstances including illness, severe pet allergies, divorce, a new baby or child care demands, a long distance move, financial difficulties, a death in the family or increased job demands can make it necessary to find a loving new home for your pet.
Finding a great new home where your pet will receive the love, care, attention and exercise they need and deserve can be the kindest thing to do.
Our Commitment to You and Your Pet
We take our commitment to you and your pet very seriously. There are many wonderful pet lovers looking to adopt a pet in Massachusetts. We find your pet the very best home and help you through the process of transitioning your pet into their new family.
We also follow up to make sure your pet is doing well in it's new home after the adoption is finalized. This ensures your pet's future welfare, whereabouts and well-being – and your peace of mind.
Our placements are guaranteed. In the event that the new owners are unable to fulfill their promise to care for your pet for any reason, our Massachusetts pet rehoming team will continue to look for a good home until the perfect one is found – while your pet stays with the new owners. There is no additional cost to you, and you can rest assured that your pet's future is in the best of hands.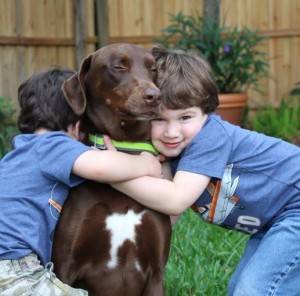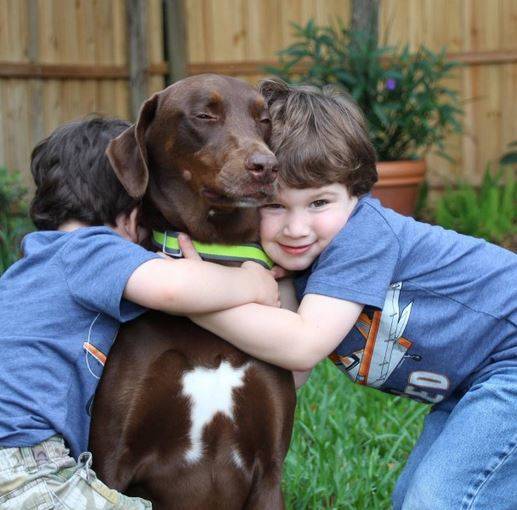 Find My Pet A Home offers expert dog rehoming services throughout the USA and Canada.
Many Massachusetts dog owners face the difficult choice of rehoming a dog or puppy, and our team is here to help – throughout this challenging and emotionally difficult process.
---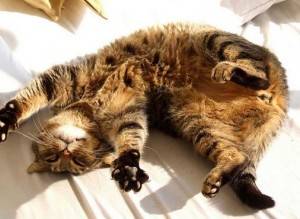 Cat rehoming services are also offered through our Massachusetts pet rehoming service. Our staff of conscientious cat lovers have a wealth of experience and know-how when it comes to rehoming your cat.
We will find the purrfect forever home for your furry feline friend, and provide guidance and support to you throughout the process of transitioning your cat into their new home.
---
6 Great Reasons To Choose Our Massachusetts Pet Rehoming Services
[dropcap4]1[/dropcap4] It's SAFE. Our dedicated pet rehoming team take great care to ensure that you are matched only with potential pet adopters with a legitimate interest in offering your pet a loving, forever home.
[dropcap4]2[/dropcap4] Our staff provide FOLLOW-UP. We stay in touch with your pet's new owners for a year, ensuring that all is well and your pet is being well taken care of.
[dropcap4]3[/dropcap4] It's AFFORDABLE. We charge a modest fee of just $150 to rehome all pets – no matter what their breed, size, age or health issues may be.
[dropcap4]4[/dropcap4] It's WORRY-FREE. Let our pet rehoming team deal with all those emails and phone calls inquiring about your pet. We'll keep your identity, phone number and email address CONFIDENTIAL until a suitable adoptive family is found.
[dropcap4]5[/dropcap4] We CARE ABOUT YOU. Giving up a cherished family companion is never easy. Our staff are here for you when you need a shoulder to lean on, a kind word, or reassurance that you are doing what is best for you and your pet.
[dropcap4]6[/dropcap4] It's STRESS FREE FOR YOUR PET. There is nothing more traumatic for a beloved family pet (or pet owner) than to be left at an animal shelter. Through our unique home to home pet rehoming service, your pet never set's paw in a shelter. They remain in your care until they are gently transitioned into the loving arms of their new owners.
---
Request Our Massachusetts Pet Rehoming Services Today
Finding yourself in the difficult situation of having to rehome your pet is hard enough! Let the caring pet rehoming services team from Find My Pet A Home help find your pet the perfect home today.
Questions about our pet rehoming services for dogs and cats?
Contact us here!
[button link="http://petrehoming.net/pet-rehoming/request-pet-rehoming-services/" size="large" variation="turqoise" align="center"]Request Pet Rehoming Services Now![/button]
Massachusetts Pet Rehoming Offered in:
[subpages]
[one_third]
Boston, MA
Worcester, MA
Springfield, MA
Lowell, MA
Cambridge, MA
Brockton, MA
New Bedford, MA
Fall River, MA
Plymouth, MA
Lynn, MA
Quincy, MA
Newton, MA
Somerville, MA
Lawrence, MA
Framingham, MA
Haverhill, MA
Falmouth, MA
Waltham, MA
Taunton, MA
Brookline, MA
Malden, MA
Chicopee, MA
Weymouth, MA
Medford, MA
Peabody, MA
Andover, MA
Revere, MA
Methuen, MA
Attleboro, MA
Pittsfield, MA
Salem, MA
Leominster, MA
Arlington, MA
Westfield, MA
Marshfield, MA
Beverly, MA
Fitchburg, MA
Holyoke, MA
Billerica, MA
Marlborough, MA
Woburn, MA
Everett, MA
Brewster, MA
Bridgewater, MA
Sandwich, MA
Amherst, MA
Bourne, MA
Chelmsford, MA
Shrewsbury, MA
Braintree, MA
Chelsea, MA
Watertown, MA
Walpole, MA[/one_third]
[one_third]Natick, MA
Gloucester, MA
Randolph, MA
Lexington, MA
Franklin, MA
Hingham, MA
Northampton, MA
Tewksbury, MA
Westborough, MA
Needham, MA
Dracut, MA
Agawam, MA
Milford, MA
Norwood, MA
North Andover, MA
West Springfield, MA
Duxbury, MA
Stoughton, MA
Dennis, MA
Saugus, MA
Melrose, MA
Wellesley, MA
Scituate, MA
Danvers, MA
Milton, MA
Yarmouth, MA
Wakefield, MA
Sharon, MA
Belmont, MA
Easton, MA
Reading, MA
Mansfield, MA
Dedham, MA
Burlington, MA
Foxborough, MA
Hopkinton, MA
Belchertown, MA
Ludlow, MA
Stoneham, MA
Wilmington, MA
Canton, MA
Westford, MA
Wareham, MA
Winchester, MA
Gardner, MA
Acton, MA
Wilbraham, MA
Marblehead, MA
Norton, MA
Greenfield, MA
Hudson, MA
Southbridge, MA
Webster, MA
Somerset, MA
Groton, MA
Ipswich, MA
Amesbury, MA
Northborough, MA
Palmer, MA
Pembroke, MA
Rockland, MA
Oxford, MA[/one_third]
[one_third_last]South Hadley, MA
Winthrop, MA
Newburyport, MA
Pepperell, MA
Abington, MA
Sudbury, MA
Holden, MA
Townsend, MA
Hanover, MA
Concord, MA
Easthampton, MA
Grafton, MA
Swansea, MA
Lunenburg, MA
Fairhaven, MA
Clinton, MA
Ashland, MA
Longmeadow, MA
Kingston, MA
Hanson, MA
East Longmeadow, MA
Medfield, MA
Mashpee, MA
Spencer, MA
Nantucket, MA
Whitman, MA
Swampscott, MA
North Adams, MA
North Reading, MA
Northbridge, MA
Westwood, MA
East Bridgewater, MA
Holliston, MA
Seekonk, MA
Millbury, MA
Wayland, MA
Raynham, MA
Harwich, MA
Medway, MA
Winchendon, MA
Athol, MA
Charlton, MA
Uxbridge, MA
Bedford, MA
South Yarmouth, MA
Lynnfield, MA
Carver, MA
Weston, MA
Ware, MA
Rehoboth, MA
Hull, MA
Wrentham, MA
Dudley, MA
Leicester, MA
Holbrook, MA
Acushnet, MA
Lakeville, MA
Norwell, MA
Norfolk, MA
Maynard, MA
Middleton, MA
Southborough, MA
Southwick, MA
Sutton, MA
Blackstone, MA[/one_third_last]