Adopt A Pet
Pets For Private Adoption By Owner
Thinking of adopting a pet? Private pet adoptions by owner are a great way to go.
And while there are many sources offering pets for adoption throughout the USA and Canada, one of the best ways to find the pet of your dreams is through our private pet rehoming service, where we showcase pets for adoption by owner.
Request to Meet a Pet
Get On Waiting List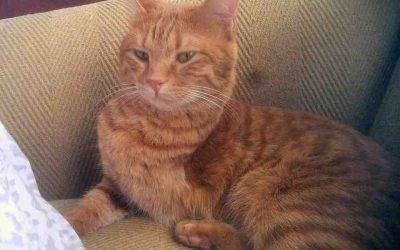 Rosie is a little orange tabby darling. She is sweet and shy, with a vibrant orange coat. She is part of a bonded pair, along with her brother, Tom. Rosie and Tom were rescued as kittens from the streets of . Rosie had been hit by a car, and lost one of her front legs. This doesn't hold her back at all – she can run and jump with the best of them.
Rosie takes a little time to warm up to you, but once she does, there is no more loving a cat. Rosie is 5 years old and about 9 pounds. She has been spayed and is up to date on her shots. Rosie is healthy, clean and well behaved – a joy to have in your home.
Rosie gets along well with other cats and would be fine with cat friendly dogs. Tom and Rosie, have travelled the world with their owner, who has a job involving a lot of international travel, and which now has her settled overseas. She loves her cats dearly, and wants to find them a stable home where they can put down roots and enjoy a calm, stress-free live with a solid routine and an owner who loves them to bits.
Rosie is closely bonded to her brother, Tom and would prefer to be adopted as a bonded pair. They love each other so much, it would be a real shame to separate them.
Rosie and Tom will be rehomed with all supplies and accessories – all you need to add is a loving home where they will be cherished and kept safe, happy and healthy for the rest of their lives.
If you have been looking for a really special pair of cats to add love, joy, laughter and companionship to your home, please consider Rosie and Tom. These are 2 little cats that will steal your heart within minutes of meeting them. Adopt these sweet Orange Tabby cats in Atlanta today.
read more