Adopt A Pet
Pets For Private Adoption By Owner
Thinking of adopting a pet? Private pet adoptions by owner are a great way to go.
And while there are many sources offering pets for adoption throughout the USA and Canada, one of the best ways to find the pet of your dreams is through our private pet rehoming service, where we showcase pets for adoption by owner.
Request to Meet a Pet
Get On Waiting List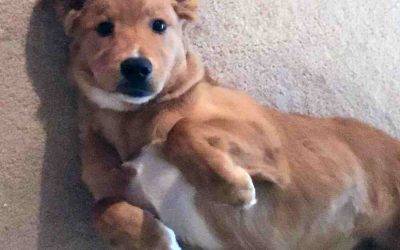 Looking for a Golden Retriever for adoption in San Antonio? How about adopting a Border Collie? Freddy combines the best of both breeds into one, ultra-cute little gold and white body. He is one of nature's designer dogs – and they don't come any ore adorable than Freddy.Freddy is 8 months old and weighs 50 pounds. He is neutered, up to date on shots, crate-trained and very healthy. Freddy is not quite house-trained, but a dog lover with lots of time to spend with him will easily accomplish the task. Freddy is eager-to-please and very smart.Freddy is good with other dogs and loves respectful, gentle children. He is not sure what to make of cats, and is best suited for a cat-free home, unless the cats in question are very dog-friendly.
read more