Stunning Flame Point Himalayan Cat For Adoption in San Francisco – Adopt Lichie Today
Meet Lichie, Flame Point Himalayan Cat For Adoption in SAN FRANCISCO California
Lichie is a Flame Point Female Himalayan Cat for adoption to a very loving home in or near SAN FRANCISCO California. This very special Cat is 10 years old and weighs 10 pounds.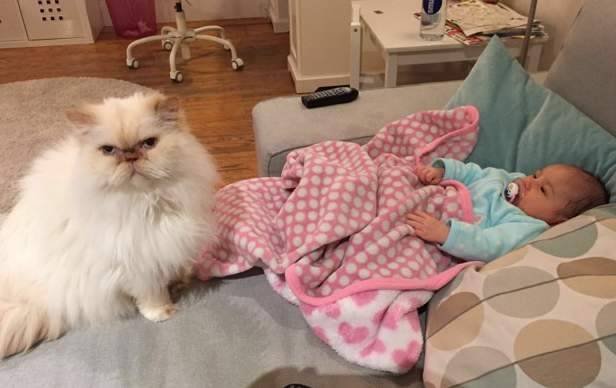 Lichie is a beauty. She is very healthy and has big blue eyes set like sapphires against her luscious flame-point cream colored long coat.
Lichie is affectionate and playful, a wonderful companion. Her family are hoping to find her a new home where she will be cherished. She needs someone who can offer her a quiet, predictable home, give her lots of love and affection, and keep her litter box clean.
If you would like to offer this beautiful flame point Himalayan a loving home, please contact us today.
There is a $40 adoption/rehoming fee. Supplies and veterinary records will be included.
Questions About Lichie?? Text "Lichie" to (888) 833-2128 or email AdoptLichie@cat-lover.us. We look forward to hearing from you!
---
All About Lichie – Himalayan Cat For Adoption in SAN FRANCISCO California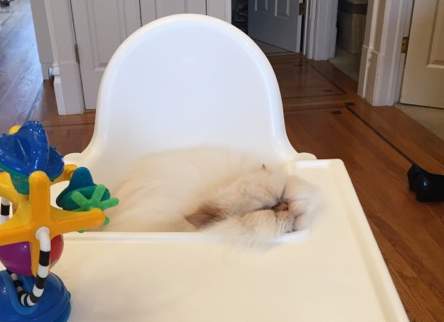 Name of Pet: Lichie
Location: SAN FRANCISCO, California, 94114
Type of Pet: Cat
Breed of Pet: Himalayan
Sex of Pet: Female
Age of Pet: 10
Spayed/Neutered?: Yes
Health Problems: NoBehavior Issues: No
Up To Date on Vaccinations: Yes
Gets along with cats: Yes
Gets along with dogs: Unknown
Good with Children?: Yes
House Broken or Litter Trained?: Yes
Accessories Included: litter box, carrier, a professional brush for long haired cats.
Lichie's Personality
purrs in a special cute sound, gentle, funny, cuddly, beautiful
Lichie's Current Home Environment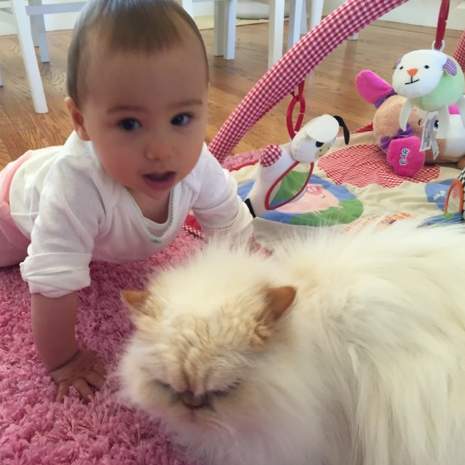 we have a single family home with a back yard in a quite neighborhood, we have another cat at the same age and two small kids. Usually its quite in the mornings when the kids are at school but the afternoons and weekend are sometimes laud.
Lichie's Current Family:
We moved from Israel 3 years ago to San Francisco because my husband works in a start up company in the city. I work part time and we have 2 kids, a 2 year girl and a 4 year boy. We have another cat at the same age and we brought both of them from Israel.
We had both of them since they were 3 months old. The other cat was alone for the first month before we got Lichie, and she never really accepted her.
Lichie's Favorite Toys, Foods, Activities?
We always fed her Royal Canine for persian cats. She likes licking yogurt, she likes chasing little balls.
Cute Lichie Story:
Lichie purrs really loudly when being brushed or petted. I remember one time when she licked my husband hair for a long time, like she was grooming her own coat…
Why is Lichie Being Rehomed?
Because the family are living in a very small home, there is only room for 1 litter box. With 2 cats, and busy toddlers, keeping the single litter box as clean as Lichie requires is very difficult. She recently started having some accidents outside the litter box – only because it was not as clean as she liked. In a home with owners who can provide better bathroom facilities for Lichie, this will not be an issue.
Lichie's Perfect Adoptive Home Will Be:
I'm looking for a person or a family that would love her and take good care of her.
How To Adopt Lichie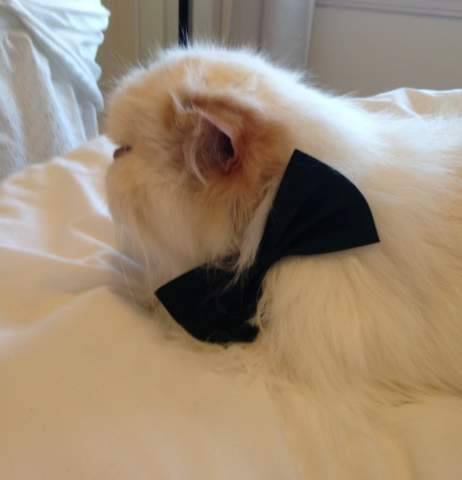 If you are interested in adopting this special Himalayan Cat For Adoption in SAN FRANCISCO California, please fill out our online meeting request here. Once received and reviewed, our staff will ask the pets owner to reach out to you and arrange a meeting to determine for certain if Lichie is a good fit for you.
Questions About Lichie?? Text "Lichie" to (888) 833-2128 or email AdoptLichie@cat-lover.us. We look forward to hearing from you!
Lichie – Flame Point Himalayan Cat For Adoption in SAN FRANCISCO California
Lichie is a Flame Point Himalayan Cat for adoption in SAN FRANCISCO California, near Oakland,
Fremont,
San Jose,
Stockton,
Sacramento,
Modesto,
Daly City,
Tiburon,
South San Francisco,
Oakland,
Alameda,
San Bruno,
Albany,
Berkeley,
Piedmont,
Mill Valley,
Pacifica,
Richmond,
Corte Madera,
Millbrae,
Larkspur,
Banneker Homes,
Opera Plaza,
Frederick Douglass Haynes Gardens,
Valencia Gardens,
Friendship Village,
Thomas Paine Square,
Malcolm X Square,
Laguna Heights,
Saint Francis Square,
Little Osaka,
Martin Luther King Square,
Marcus Garvey Square,
Mission District,
Loren Miller Homes,
Amanico Ergina Village,
Victoria Mews and Potrero District, California. Adopt this sweet Flame Point Himalayan Cat today.