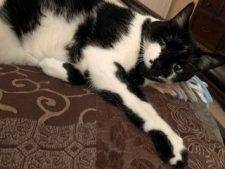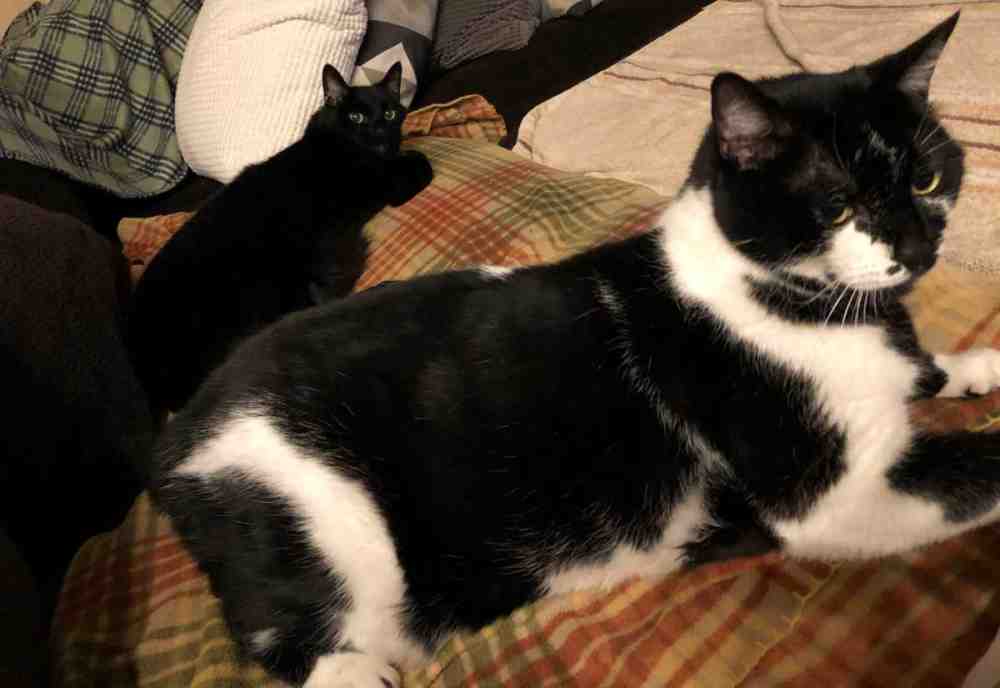 Meet Sid – Black and White Cat For Adoption in Murrieta California
Sid is one of those cats that really tugs at the heart strings. A black and white bi-color cat his markings are so unique and beautiful, and his sweet personality is equally lovely.
Sid recently lost his owners, an elderly couple who passed away. Sid and his brother were his owners beloved companions, and the loss of their owners has been very hard on them. Their son had hoped to be able to keep Sid, and his brother Diego, but his wife has developed severe cat allergies that make life with a cat very difficult.
Living in Murrieta, CA, Sid is 13 years old, and weighs a magnificent 17 pounds. He is fixed, up to date on shots, and healthy. Laid back and affectionate, Sid is almost human in the way he communicates his needs. He loves human companionship and enjoy sitting beside you or on your lap being brushed and petted. He is OK with respectful children and calm dogs, as well.