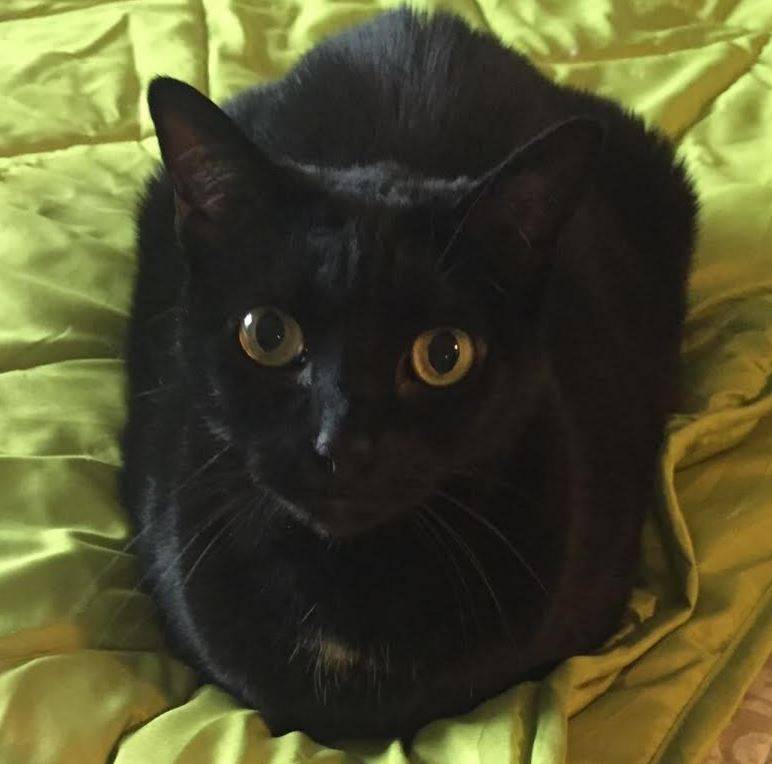 Affectionate Cuddle Cat Seeks Loving Only Pet Home Near Langley BC – Supplies Included
Gorgeous, very affectionate and healthy black and white female cat for adoption to quiet, loving home in or near Langley, BC. Katie is just 11 years young. She has been spayed and has been given a clean bill of health by her veterinarian. Katie loves to snuggle and enjoys being picked up and cuddled by her owner. She is a very clean, litter trained cat that is a delight to own.
Katie's owner, Leona, is heartbroken to have to find a new home for her. Unfortunately, Katie and the other cat in the home are not getting along. Since cat #2 is not outgoing and friendly like Katie, she feels that it will be much easier to find a loving home for Katie.
Katie has a velvety soft black coat with a sweet little white spot on her chest. Her eyes are green/gold. Sometimes they look like emeralds, and other times they are golden – just like her heart.
This very sweet cat has the most amazing personality and is a wonderful companion. She makes you feel special and loved. Her sweet purr and melodious mew add joy to the home. She loves her lap time and is very interested in spending time with her owner.
If you have been looking for a fantastic feline for your quiet home, Katie is looking for you. Her perfect home will be with a single or couple who have lots of time to snuggle with her. She needs a home where she can be the only cat, and preferably the only pet.
Please offer this very special kitty the home she deserves. If you have any questions about her, please call Debbie toll free at (888) 720-3322. If you would like to meet Katie and her owner in their home, please fill out our "Request to Meet a Pet" form below.
Once received, we will contact you to discuss your request and set up a mutually convenient time to meet Katie and her owner in their home.
[button link="http://petrehoming.net/adopt-a-pet/" size="large" variation="hotpink" align="center"]Request to Meet Katie Here![/button]
There is a $25 adoption/rehoming fee. All supplies will be included.
Hi, My name is Katie!
Location: Langley, BC, V3A 0A2
Type of Pet: Cat
Breed: Siamese
Age: 11
Color/Coat Type: Black short hair
Size: 12 lbs
Health Issues: No
Behavior Issues: No
Katie is:
Spayed, Microchipped, Litter Trained
Katie gets along with:
Adults Only
Personality
Katie loves to cuddle, snuggle, be carried & sleep against you in bed. She talks to you when you come home. She is spayed & declawed & is an indoor cat only. Katie needs to be the only animal in the house. She would suit best to an older person, no children.
Reason For Rehoming
My other cat went to the vet. When I brought her home, Katie thought I brought a new cat home. Maggie & Katie have been together for 10.5 years. I have been trying for 8 months to reunite them to no avail. Katie hisses at Maggie so I need to keep them separate. Since I keep them separated she is ok.