Dogs and Cats For Adoption By Owner in Connecticut
Thinking of adopting a dog or cat in Connecticut? While there are many sources offering pets for adoption throughout Connecticut, one of the best ways to find the pet of your dreams is through our pet rehoming service, from a pet owner who can no longer care for their companion.
At Pet Net Connecticut, we specialize in bringing pet lovers together; pet owners who are faced with the very unfortunate situation of having to find a good home for their dog or cat, and pet lovers who have been searching for the right companion to add to their home.
While Connecticut's animal shelters and pet rescue organizations provide a much needed service for pets in need, they are really no place for pre-loved family companions that are used to being pampered. Pet Net Connecticut helps facilitate home-to-home pet adoptions, so that family pets need never "set paw" in a shelter or rescue.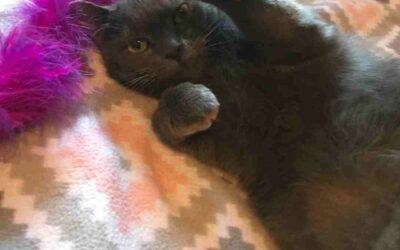 Looking for an adorable kitten for adoption in Connecticut? Located in North Windham CT, Spirit is a very sweet 12 month old, 9 pound grey kitten looking for a very loving home in which he will receive unlimited cuddles and kisses from a cat lover who will cherish him and keep him safe, happy, healthy and well-cared for the rest of his life.
It's hard not to love Spirit with his adorable face, big green eyes, constant purring and playful, affectionate personality. Spirit loves people  far more than other cats. He is looking for a home in which he can be the only kitty – the singular recipient of all petting, snuggling, playing, cat treats and adoration.
#RussianBllueMix #KittensForAdoption #CTCatAdoptions #GreyKittens #AdoptaCat #NorthWindhamCT #AdoptDontShop #CatsofConnecticut #CatsofCT #CatsofIG #CTcatrehoming #RussianBlueRehoming
read more