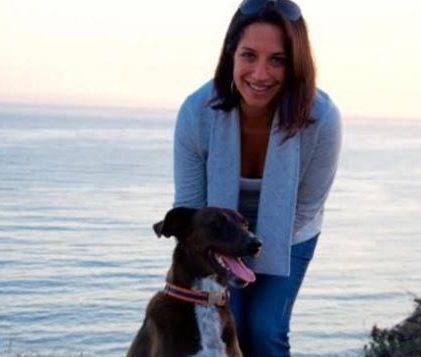 Pets For Adoption By Owner
Thinking of adopting a pet? While there are many sources offering pets for adoption throughout the USA and Canada, one of the best ways to find the pet of your dreams is through our pet rehoming service, from a pet owner who can no longer care for their companion.
At Pet Rehoming Network, we specialize in bringing pet lovers together; pet owners who are faced with the very unfortunate situation of having to rehome a dog or cat, and pet lovers who have been searching for the right companion to add to their home.
Private, Open Pet Adoptions – The Better Way
While animal shelters and pet rescue organizations provide a much needed service for pets in need, they are really no place for pre-loved family companions that are used to being pampered. Pet Rehoming Network helps facilitate private, home-to-home pet adoption, so that family dogs and cats need never "set paw" in a animal shelter, animal control facility  or pet rescue.
The Benefits of Home to Home Pet Adoptions:
Most pets being placed for adoption by their owners are in exceptional health, and have had all of their veterinary care taken care of. This can save you hundreds of dollars by eliminating the need to have your new cat, dog puppy or kitten spayed or neutered, microchipped, vaccinated and given a health check.
You get to learn all about the pets' history from people who know the pet very well. The pets' owners can tell you what kind of personality the dog or cat has, whether the pet is good with other animals, whether the pet likes to be cuddled and held, taken for rides in the car, and more.
If you have small children or are thinking of starting a family, choosing a dog or cat that is accepting of children is very important. By adopting a family companion that is used to being around kids is the best way to ensure that you are getting a pet that will be good with your little ones.
No pet owner ever wants to give up their cherished companion. Unfortunately circumstances occur that make this difficult choice a must-do. Situations such as severe pet allergies, financial difficulties, illness and disability, a long distance move, landlord restrictions, divorce and even the death of a pet owner are just some of the understandable reasons why rehoming a pet becomes necessary.By adopting a pet directly from the owner, you are helping bring about a happy ending to a very difficult situation, and keeping a wonderful pet out of the local shelter or rescue.
Pets being placed for adoption by their owners almost always come equipped with plenty of supplies. This saves you the expense of purchasing such items as litter boxes, leashes and collars, crates and carriers, preventative medications and even food and treats.
You will add love, joy, laughter and companionship to your life – and at the same time create a lasting friendship with the pets owner, so very grateful to you for your kindness in giving their beloved pet a second chance for a loving, forever home.
Pet adoption by owner is the a new and wonderful trend. Be sure to check our pet adoption listings frequently, as new dogs and cats are being added  by the hour.
Dogs for Adoption on PuppyFinder.com – PuppyFinder.com is proud to be a part of the online dog adoption community. Browse thru thousands of Dogs for Adoption, listed by Dog Rescue Organizations and individuals, to find your match.