Edmonton Pet Rehoming Network Review From Oumnia – Owner of Leo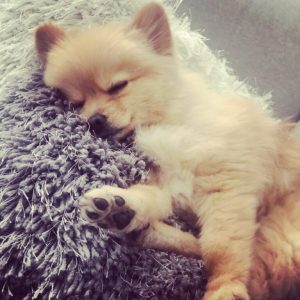 Location:  Edmonton Pet Rehoming Network
Name of Pet: Leo
Breed of Pet: Pomeranian dog
What would you like to say about Edmonton Pet Rehoming Services?
Oh Deborah! She has been amazing! I was so reluctant at the beginning to go with the services however, it has been the best thing to do for our little dog Leo! Deborah gave me options of individuals and knew exactly what type of home I was looking for! I would recommend this service over and over again! It's never easy rehoming an animal as they have become a part of the family but the circumstances we got put into left is with no choice. Thank you for all the help, the compassion and truly understanding what our family was looking for ❤️
How did you find the services to be?:
Helpful, Empathetic, Efficient, Responsive, Accountable, Resourceful, Knowledgeable, Respectful, Patient, Kind
Would you recommend Edmonton Pet Rehoming Services to other pet owners faced with needing to rehome a cherished family pet?  Absolutely!