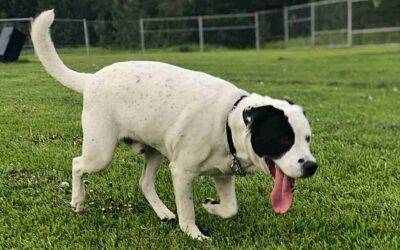 Looking for a Dog to adopt in Beaumont, AB? Just 2.5 years old and weighing 109 pounds, Diesel has been fixed, fully vaccinated, housebroken, microchipped, and leash trained, and is good with older children and small animals. This handsome dog is looking for a home with ample space for exercise and play, and will require regular walks. Diesel is very lovable and thinks he is a lap dog despite his large statue – for this reason, a home in which there aren't smaller children is ideal for Diesel. A velcro dog, Diesel is devoted to his people and has lots of love to give. Endless cuddles and kisses will be supplied to his furever family in exchange for treats and games of chase. Come meet this dapper gentleman today!
Diesel's owners are very sad to have to rehome their cherished dog. They are hoping to find a new home for Diesel where this special dog will be cherished and kept safe, happy, and healthy for life.
If you have room in your heart and home for Diesel, please complete our online meeting request form. Once received, our Beaumont Dog Rehoming team will make arrangements for you to meet Diesel and his owners. Adopt Diesel today!
#dogsofinstagram #dogstagram #akitamix #akitabullmastiff #dogforadoption #adoptabledogsofinstagram #foradoptioninedmonton #adoptablepetsinedmonton #edmontonAB #adoptdontshop
read more
---
Rehome a Pet in Edmonton Alberta
Need to find your pet a home in Edmonton and area? Our Edmonton pet rehoming service offers expert help  for caring pet owners who want the very best for their dog or cat. We help you rehome a dog or cat safely and effectively.
No responsible pet owner wants to give up their dog or cat, but there are many understandable reasons why pet owners need to rehome pets in Edmonton and surrounding areas.
Placing your beloved family member in a shelter or rescue is NOT the answer. Most Edmonton area animal shelters are filled to capacity with pets needing homes, and some even put pets to sleep if they are considered "unadoptable", or if the shelter needs to make room for more pets. It is not something that most pet owners would want for their cherished companions.
Finding a loving new home for your pet while they remain in your care is the very best solution. And that is exactly what our dedicated Edmonton pet rehoming team do for our clients.
---
Rehome a Dog in Edmonton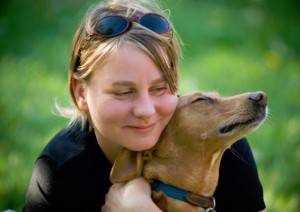 Need dog rehoming help? If you need to find a home for your dog or puppy, our Edmonton dog rehoming team can help. We find great homes for dogs and puppies in Edmonton, and are your at your service. We will be happy to speak with you and answer any questions you may have about how we rehome dogs and puppies in Edmonton and area.
Being faced with rehoming a dog is a difficult situation. We know that this is not a decision you have reached without careful thought. We are here to help you do everything possible to find your companion a new home where they will be cherished, and kept safe, happy and healthy.
Contact our pet rehoming coordinator to find out more about our Edmonton cat rehoming service, or request pet rehoming services now. You may also call or text us at (587) 400-7644 to discuss your situation.
---
Edmonton Cat Rehoming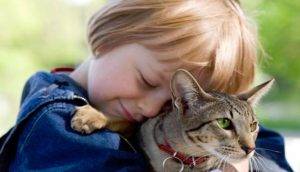 Rehoming a cat is not an easy thing to do. You love your cat, and having to give up your cherished feline friend was never something you planned for. When life makes cat rehoming necessary, our caring team of pet adoption experts are here for you. We can help find your cat a very good home, and you can rest assured that the process will be safe and effective.
We help cat owners in so many ways. We are here as a shoulder to lean on – to offer guidance and support to you at this very difficult time. We help you locate and choose the right new home for your cat or kitten – a home where their needs for companionship, love, care and play are met, and where they are loved unconditionally.
Contact our pet rehoming coordinator to find out more about our Edmonton cat rehoming service, or request pet rehoming services now. You may also call or text us at (587) 400-7644 to discuss your situation.
---
Private Pet Rehoming Services Throughout Alberta
We offer our compassionate pet rehoming service in all areas of Alberta, and also in the following cities near Edmonton:
Saint Albert – Sherwood Park – Fort Saskatchewan – Devon – Spruce Grove  – Morinville – Leduc – Bon Accord – Stony Plain – Calmar – Millet  – Lamont – Tofield – Wetaskiwin – Westlock
---
Contact Our Edmonton Pet Rehoming Team Here
Contact Our Pet Rehoming Team
Need help to find a good home for your dog or cat, puppy or kitten? Our compassionate pet rehoming specialists work tirelessly to find your pet a good home safely and effectively while they stay in your loving care.

Just fill out the information below, and we will contact you to discuss your situation and offer our expert help.
"*" indicates required fields