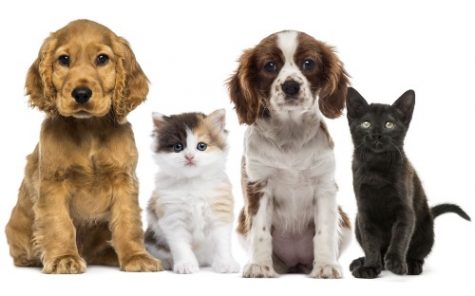 Pets For Adoption In Calgary Cat Rehoming
Looking for pets for adoption in Calgary Cat Rehoming and area?&nbsp&nbspFind dogs, cats, puppies and kittens for adoption by owner in Calgary Cat Rehoming?&nbsp&nbsp

Pet Adoptions Network offers a unique way of finding your perfect companion.Browse through listings showcasing adoptable pets from private homes near you. We do pet adoptions differently, and, we think, in a much better way. Each pet stays with it's owners until a new home is found. This makes the adoption process much less stressful for both pet and owner.

And adopters benefit too!  You will get to meet the pets owners and learn all about the pet. Sticking with the dog or cat's normal routine takes much of the stress out of the rehoming process. Another benefit is that you will normally be given all of the pet's supplies and accessories. All you need to add is love, and a safe, happy and healthy home for your new companion.
---
Need to Rehome a Cherished Pet in Calgary Cat Rehoming&nbsp?
If so, our pet adoption specialists can help you find the perfect new home for your dog, cat, puppy or kitten. Get in touch with us to find out more about Calgary Cat Rehoming Pet Rehoming Services.
---
Calgary Cat Rehoming PET ADOPTION LISTINGS
Request to Meet a Pet - Get on Waiting List
Listed below are pets for adoption in Calgary Cat Rehoming. If you would like to know more about a pet listed below, simply click on the blue button to view the pet's adoption story page, along with photos and owner contact details.
Bonded Orange Tabby Cats For Adoption in Calgary AB – Adopt Bingo and Captain
A bonded pair of Orange Tabby cats for adoption in Calgary AB, Bingo and Captain have so much to offer their new family. One long hair and one short, these three year old boys are amazingly calm and very affectionate. They are both good with people of all ages and sizes, including small children. They are both very healthy, and have been neutered, fully vaccinated and micro-chipped. Bingo and Captain are being rehomed due to severe cat allergies in the little boy who loves them. The family is devastated to have to rehome these very special tabby cats, and they are dearly hoping to find another family who will cherish them, and keep them safe, happy and healthy for the rest of their lives. Bingo and Captain will be rehomed with all supplies and veterinary records – all you need to add is lots of love, and a safe, happy and healthy forever home. Adopt these handsome and very sweet bonded Orange Tabby cat brothers today. They can't wait to purr their way into your heart and home!
...
---
Tuxedo Tabby Cat For Adoption in Okotoks AB
From her little white paws and fluffy tummy to her cute pink nose and whiskers, Easton is one of those adorable little cats that easily steal your heart within moments of meeting her. Because of cat allergies in her family, this 4 year old, 7 pound tuxedo tabby cat is looking for a special new home with owners who will cherish her and keep her safe, happy and healthy.
...
---
Calgary Cat Rehoming