Stunning Seal Point Siamese Cat For Adoption San Antonio Texas – Adopt Sookie Today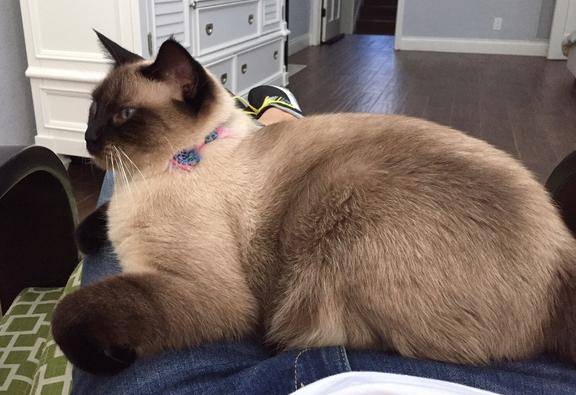 Meet Sookie – Seal Point Siamese Cat For Adoption in San Antonio Texas
There is a $25 adoption/rehoming fee. Supplies and vet records will be included.
Questions?? Text "Sookie in San Antonio" to  (210) 598-5002 or email adoptsookie@cat-lover.us.
Sookie is a delight. This sweet 3 year old female Seal Point Siamese cat is being rehomed by her owners because of severe cat allergies.
They love Sookie very much, and are hoping to find her the best home ever, where she will be cherished and kept safe, happy and healthy. Sookie is best suited for relatively quiet homes without small children or rambunctious pets or people. She is a shy at first, but a snuggle bunny once she gets to know you.
Sookie weighs 11 pounds and is fixed, up to date on shots, microchipped and litter trained.
All supplies and vet records will be included. 
She can't wait to purr her way into your heart.
---
All About Sookie – Siamese Cat For Adoption in San Antonio TX
Location: San Antonio, TX, 78229
Type of Pet: Cat
Breed: Seal Point Siamese
Age: 3 yrs
Color/Coat Type: Cream Colored Coat with Seal Point Markings
Size: 11 lbs
Health Issues: No
Behavior Issues: No
Sookie is:
Spayed, Fully vaccinated, Litter Trained
Sookie gets along with:
Older Children, Adults Only, Cats, Strangers
Personality
She is very friendly and enjoys playing and jumping. If there is something for her to climb on she will be super happy. She likes chasing lasers and reflections on the wall, she likes chasing balls and playing with dangly things.
She will let you pet her when she feels like it but generally won't sit still in your lap. She likes to jump on you when you're sitting down to pet her and she gets excited playful bouts throughout the day that can be entertaining. She gets along with other cats.
She can be scared of strangers initially, but she comes around quickly. We have not introduced her to smaller children so I cannot say how she would react to them. Overall she is very friendly though.
Food and Diet
Sookie is currently on Other
Purina Cat Chow Naturals
We generally feed her a scoop in the morning, a scoop in the evening and a smaller scoop before she goes to bed.
Reason For Rehoming
My wife has realized that her allergies are due to cats and we're also looking at potentially moving across the country.
How to Adopt Sookie – Siamese Cat in San Antonio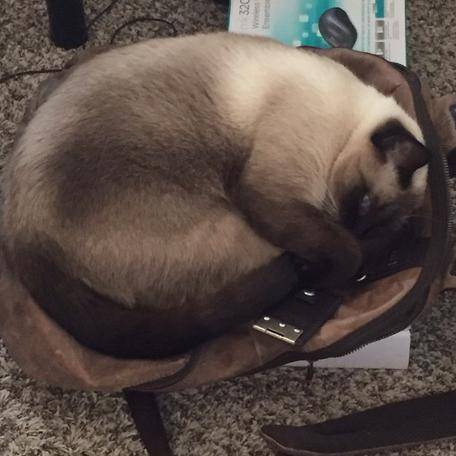 If you would like to consider offering Sookie a loving, forever home, please fill out our Request To Meet A Pet form here:
https://pet-net.net/adopt-a-pet/
Once received, we will contact you to discuss your request and set up a mutually convenient time to meet Sookie and their owner in their home.
Questions?? Text "Sookie in San Antonio" to  (210) 598-5002 or email adoptsookie@cat-lover.us.
Sookie is a Seal Point Siamese Cat For Adoption in San Antonio Texas near Austin and close to Kirby, Kirby, Leon Valley, Converse, Live Oak, Universal City, Schertz, New Braunfels, Pleasanton, Seguin, Canyon Lake, Hondo, San Marcos, Kyle, Kerrville, Lockhart, Olmos Park, Phoenix, Columbia Heights, Terrell Hills, Alamo Heights, Salado Junction, Balcones Heights, San Jose, Terrell Wells, Bergs Mill, Castle Hills, Palo Alto Park, Kirby, Withers, North Loop, Palo Alto Heights, Heafer, TX.
Contact us about  sweet and beautiful purebred seal point Siamese cat for adoption in San Antonio today. Text "Sookie in San Antonio" to  (210) 598-5002 or email adoptsookie@cat-lover.us.