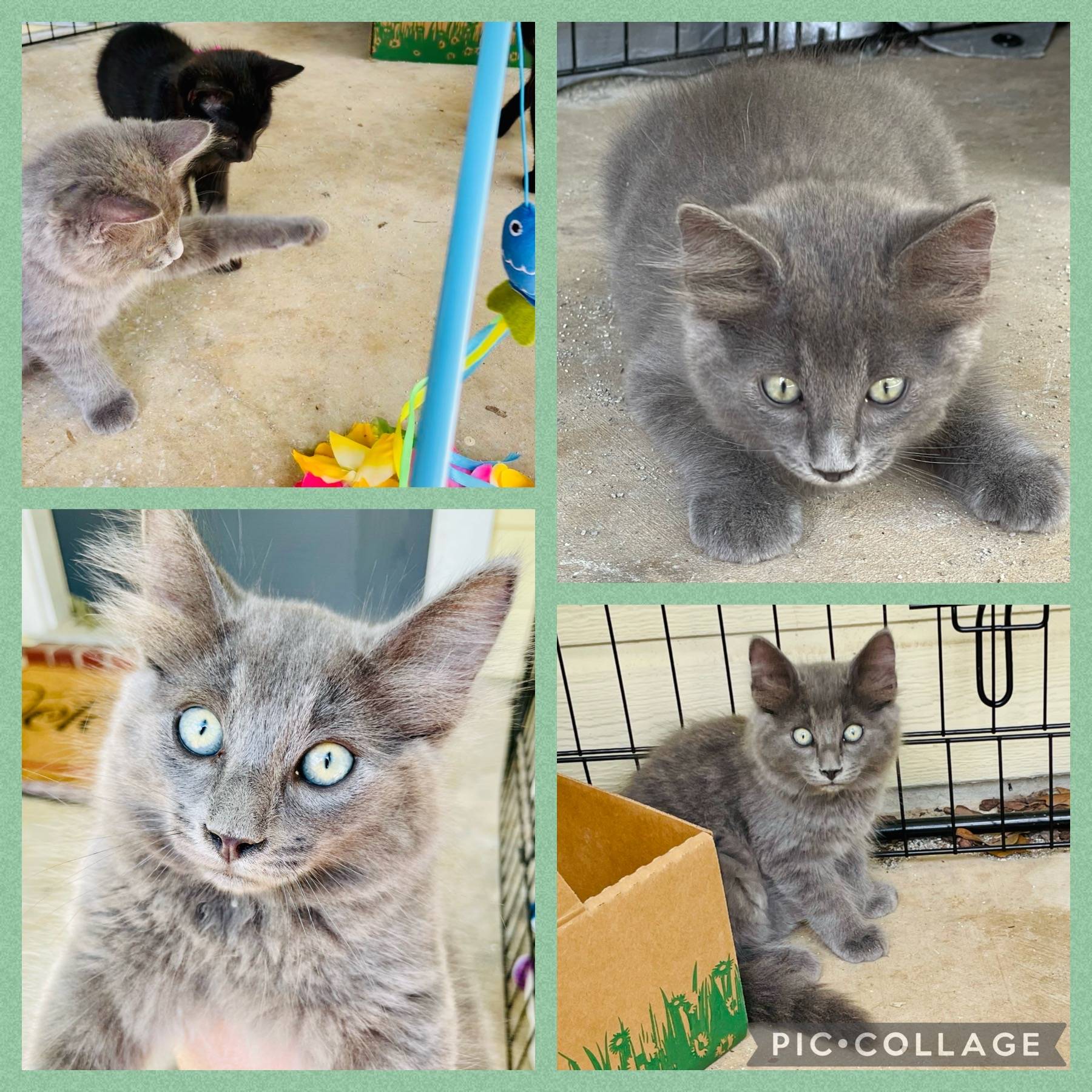 3 Adorable 12 Week Old Kittens For Adoption in Fouke Arkansas Near Texarkana
Looking for an adorable 12 week old kitten for adoption in Fouke, Arkansas and area? This trio of absolutely gorgeous little purring machines are looking for their forever families anywhere within a reasonable distance of Fouke, near Texarkana.
These little cutie pies came into the world by surprise when their Momma (a gorgeous dilute calico cat who will also be looking for a new home as soon as she has been spayed and health checked), a stray, found a soft, safe spot in her foster Momma's garage, and gave birth to these amazing kittens.
Each of the kittens have been gently handled and loved on to imprint them with calm, people loving personalities. They are playful little purring machines suitable for homes with well behaved children, other cats and cat-friendly dogs.
These kittens are absolutely stunning – nature's beauty in action. Adopt your new kitten today.
Meet Our Three Kittens For Adoption Near Texarkana AR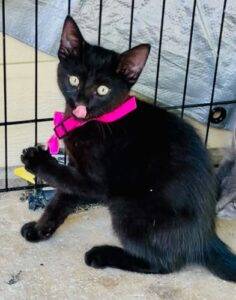 Panther
Panther is our little girl kitten – a sweet, black bundle of purrs and cuddles. This playful and curious little kitten will delight you with her sweetness and occasional mischief  Could Panther be your new best friend? She's litter-box trained, very gentle and sweet and ready to love.
Adoption Fee: $40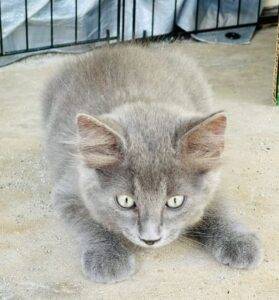 Stormy
This handsome little grey kitten has the most incredible light green eyes that are set like jewels against his silver-grey coat. Stormy is very playful and purrs up a storm! He is sure to grow up to be the most handsome cat in Arkansas. He's litter-box trained and ready to love.
Adoption Fee: $40
Thank you for your interest in these adorable black and grey kittens for adoption near Texarkana Arkansas AK.