Adorable Basset Hound Puppy for Adoption in San Antonio TX – Adopt Lucy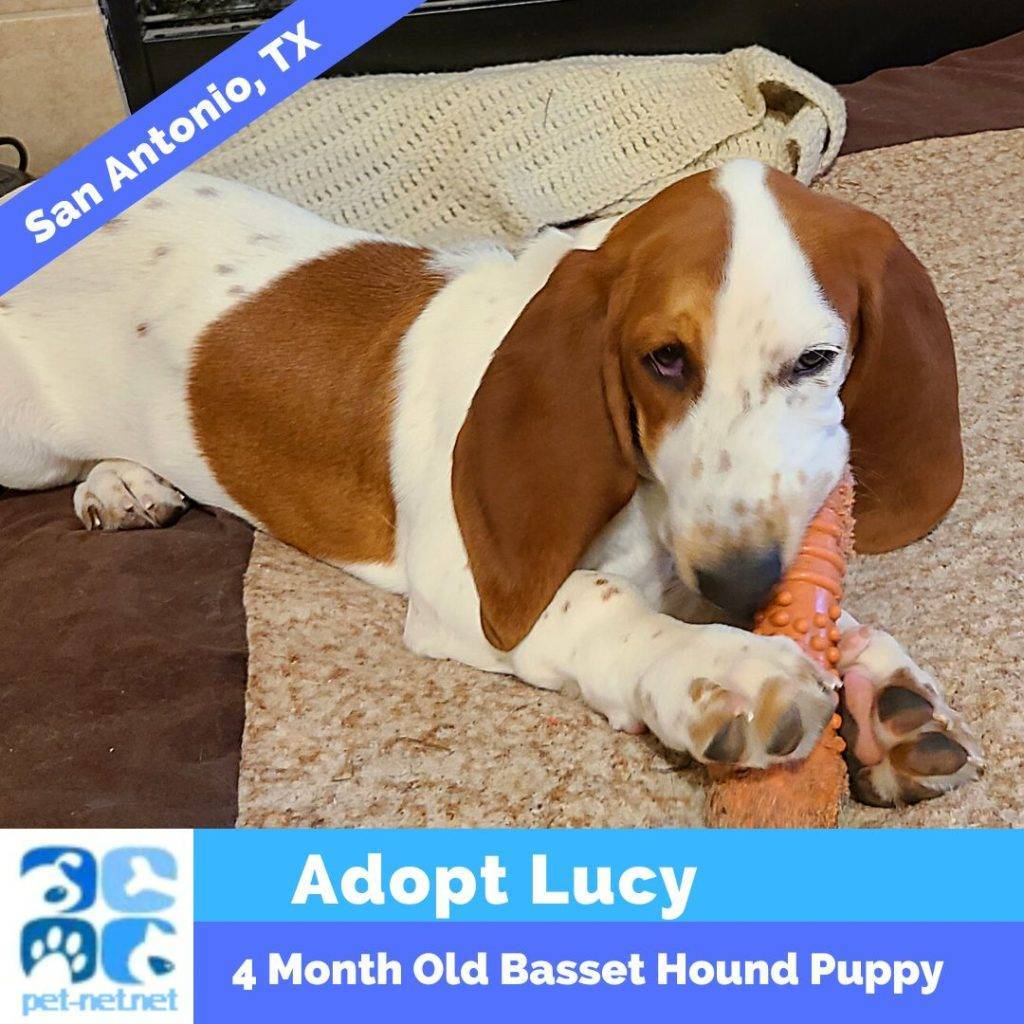 Looking for a Basset Hound puppy for adoption in San Antonio, Texas? This little girl is to die-for with her big brown eyes and droopy ears. She takes being cute to a whole new level. Lucy would love to be considered for the position of your cherished family companion, so read on and learn all about this adoptable Basset Hound puppy in San Antonio.
---
Meet Lucy | About Lucy | Personality | Why Rehoming? | Location | Adopter Requirements | How to Adopt
---
Meet Lucy – Pre-Loved Basset Hound puppy For Adoption by Owner in San Antonio Texas
Lucy is a Female Basset Hound puppy for adoption to a very loving home in or near San Antonio, Texas. This very special puppy is only 4 months old and weighs 22 pounds.
Armed with an amazing personality and the prettiest eyes, Lucy is sure to steal your heart. She loves nothing more to cuddle and play, and has proven to be an incredible nap buddy.
Lucy is even growing into her long Basset Hound ears and has so much love and affection to offer her forever family. In short, Lucy is absolutely amazing!
5 Amazing Things About Lucy:
-Loves cuddles
-Loves the kids
-Plays well with our German Shepherd
-She's playful
-Wants to please you
Lucy's owners are very sad to have to rehome their cherished puppy, but circumstances beyond their control have made rehoming a must-do. They are temporarily fostering her after she was found by a neighbor.
Lucy's owners are hoping to find the right home for their cherished puppy, where this deserving puppy will be loved unconditionally and kept safe, happy, healthy and well-cared-for. An owner with patience and understanding of a growing puppy's needs will help Lucy to grow and thrive!
If you have room in your heart and home for this deserving Basset Hound puppy, then please offer Lucy a loving, forever home today. Lucy can't wait to show you the true meaning of unconditional love.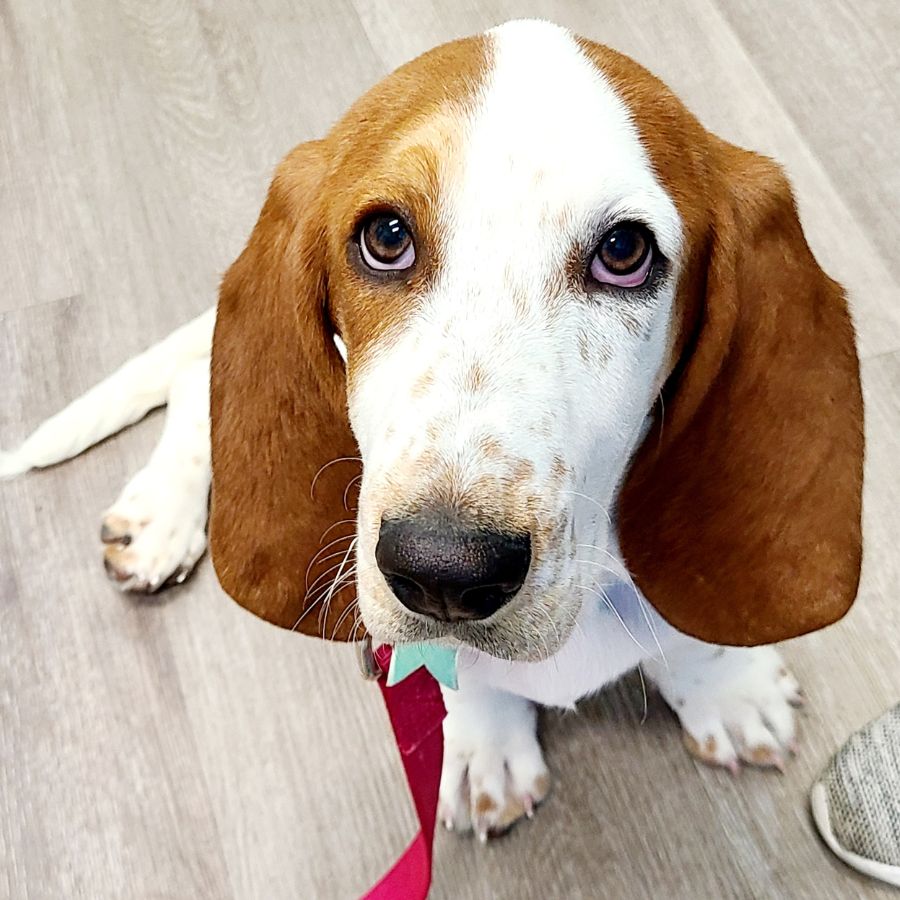 ---
How To Adopt Lucy
Please fill out our online meeting request form via the button below. Once your application is received and reviewed, our staff will ask the pets owner to reach out to you and arrange a meeting.
[vcex_button url="https://pet-net.net/adopt-a-pet/" rel="nofollow" layout="block" align="center" font_padding="top:15|bottom:15″ font_size="d:18px|tl:18px|tp:18px|pl:16px|pp:16px" font_weight="semibold"]Request to Adopt Lucy Here[/vcex_button]
There is a $150 adoption/rehoming fee. Supplies and veterinary records will be included.
Questions about Lucy? Contact our Basset Hound puppy rehoming team today.
Text "LucyTexas" to (888) 833-2128.  
We look forward to hearing from you!
---
All About Lucy – Basset Hound puppy For Adoption in San Antonio Texas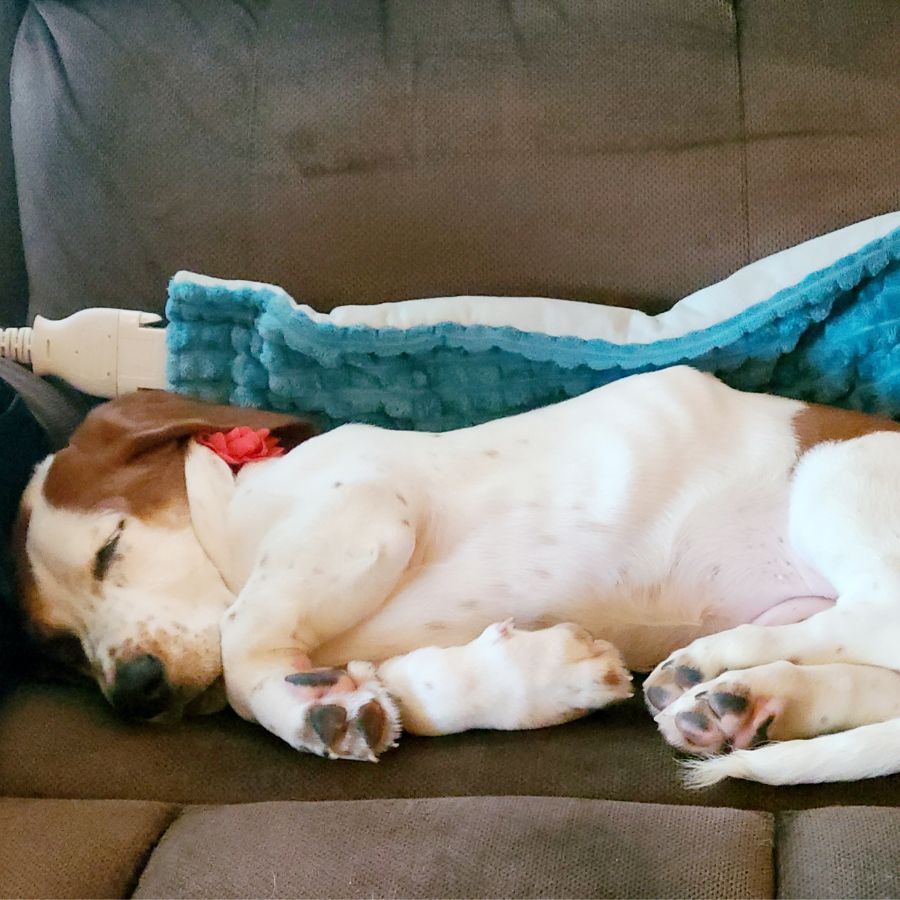 Name of Pet: Lucy
Location: San Antonio, Texas, 78245
Type of Pet: puppy
Breed of Pet: Basset Hound
Sex of Pet: Female
Age of Pet: 4 months
Spayed/Neutered?: No
Health Problems: No
Like all Bassets and other long-eared breeds, special care has to be taken to ensure Lucy's ears are clean and acidified, and checked regularly so she doesn't develop yeast infections.
Behavior Issues: No
She is a puppy and will need some positive reinforcement. Would really benefit from obedience classes.
Up To Date on Vaccinations: Yes
Gets along with cats: Unknown
Gets along with dogs: Yes
Good with Children?: Yes
House Broken or Litter Trained?: No,  but working on it! 🙂 She has learned to ring a bell to let you know she has to go. So just needs practice in holding her bladder until she can be let out.
Crate Trained?: Yes
Accessories Included: Food, food container, dishes, dish stand, kennel, door jingle bells, clickers, treat pouch, leash, harness, ear wash rinse
Lucy's Personality
Very happy, loves attention and pets.
Lucy's Favorite Toys, Foods, Activities?
Lucy loves chewing on Nylabones. She loves stuffed toys. She's on Purina One ProPlan Puppy. She loves her afternoon nap in the recliner.
Cute Lucy Story:
Lucy will ring her bell to signal she needs to go potty outdoors! Despite being so young, she is doing so well with her potty training.
Why is Lucy Being Rehomed?
Lucy is being fostered by us while we help her to find her forever home. She was found all alone in an open field by a neighbor who couldn't keep her.
Lucy's Perfect Adoptive Home Will Be:
With a patient, loving owner! A backyard would be great. She jumps on everyone/everything so maybe a home with older kids or kids who can handle that would be best.
---
Lucy – Basset Hound puppy For Rehoming in San Antonio Texas
Lucy is a Basset Hound puppy for private adoption by owner in San Antonio Texas. Lucy is located close to the following towns and cities in Texas, and can be adopted from anywhere within a reasonable distance.
Kirby TX,
Leon Valley TX,
Converse TX,
Live Oak TX,
Universal City TX,
Schertz TX,
New Braunfels TX,
Pleasanton TX,
Seguin TX,
Canyon Lake TX,
Hondo TX,
San Marcos TX,
Kyle TX,
Kerrville TX,
Lockhart TX.
Adopt this deserving and highly adorable Basset Hound puppy in San Antonio Texas today.