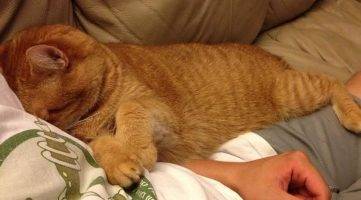 Orange Tabby Cat Rehoming and Adoption
Orange Tabby cat rehoming and adoption website lists adorable cats and kittens for adoption by owner. Our preloved pussycats have had all their vet care taken care of, and come with supplies. Learn all about your new Orange Tabby cat or kitten from the people who love and know it.
Need to Rehome a Orange Tabby Cat?
Our cat rehoming team can help you find a loving home for your preloved cat safely and effectively. Through our unique owner to owner rehoming service, your cat need never set paw in a rescue or shelter.
Contact our pet rehoming coordinator or request cat rehoming services now. We look forward to being of help.
Orange Tabby Cats For Adoption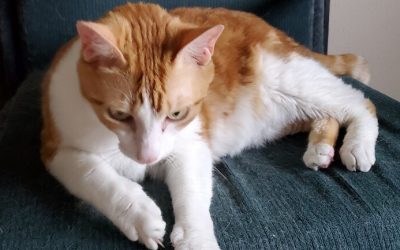 Meet Loki, Orange Tabby Cat For Adoption in San Antonio TX Request to Adopt Loki Here There is a $35 adoption/rehoming fee. Some supplies and veterinary records will be included. Questions about Loki? Contact our Orange Tabby Cat rehoming team today. Text...
read more
About Orange Tabby Cat Rehoming and Adoption
No cat owner ever wants to be faced with the difficult decision of having to rehome their beloved cat. Unfortunately, life can get in the way of the best laid plans. There are a number of understandable reasons why rehoming an orange tabby cat can become necessary: cat allergies, illness, financial difficulties, job demands, parenting small children, and more. Finding a good home for a preloved cat can be the best solution in these situations.
Adopting a PreLoved Orange Tabby Cat
Adopting a cat from it's owner is a great opportunity for a cat lover looking to adopt a wonderful pet. Most cats being rehomed by owner are healthy, have had all vet care taken care of, and even come with supplies such as litter boxes, food, grooming tools, beds and more.
Adopt a preloved Orange Tabby cat today, or contact us for help with Orange Tabby cat rehoming.
---
Orange Tabby Cat Rehoming Resources
 https://www.facebook.com/Orange-Tabby-Cat-Adoption-Rescue-Rehoming-277585626008517/
https://www.youtube.com/playlist?list=PLll8Zk-u_Eb-sM01wLFCueOTcC0W3G5KS