Find Preloved Kittens and Cats For Rehoming Near You
Are you looking for preloved kittens and cats for rehoming near you? Pet Rehoming Network is an organization dedicated to finding good homes for precious cats and kittens when their owners can no longer care for them.
Unlike cat rescues and shelters, the felines listed for adoption on our website are kept happy and healthy by their owners until a good home can be found for them. These pets are then transitioned directly from owner to owner, making the process as stress free as possible for the cats and their owners.
When you adopt a preloved cat or kitten through our website, you get to learn all about your new companion from the people who know the pet best. Most of the cats for rehoming on our website are up to date on shots, fixed, healthy, well behaved and come with all supplies and vet records. We call them "ready to love".
We help to keep family companions out of shelters and rescues, allowing these important organizations to help abused, abandoned and neglected cats and kittens find homes.
Adopt a cat from Pet Rehoming Network today!
---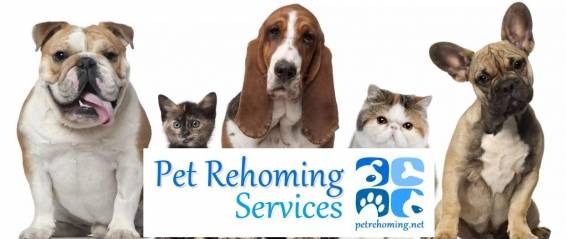 Need to Rehome a Cat or Kitten?
Our cat rehoming team can help you find the perfect home for your cherished companion safely and effectively.
[toggle_framed title="CONTACT OUR PET REHOMING TEAM HERE"]
[/toggle_framed]
---
Cats For Rehoming / Adoption in the USA
[blog_grid column="3″ showposts="3″ post_content="excerpt" category_in="216″ disable="content,meta,more"]
[one_third]
Alabama
Alaska
Arizona
Arkansas
California
Colorado
Connecticut
Delaware
Florida
Georgia
Hawaii
Idaho
Illinois
Indiana
Iowa
Kansas
Kentucky
[/one_third]
[one_third]Louisiana
Maine
Maryland
Massachusetts
Michigan
Minnesota
Mississippi
Missouri
Montana Nebraska
Nevada
New Hampshire
New Jersey
New Mexico
New York
North Carolina
[/one_third]
[one_third_last]
North Dakota
Ohio
Oklahoma
Oregon
Pennsylvania
Rhode Island
South Carolina
South Dakota
Tennessee
Texas
Utah
Vermont
Virginia
Washington
West Virginia
Wisconsin
Wyoming[/one_third_last]
---
Purebred and Mixed Cats For Rehoming by Breed
[one_third]
Abyssinian
American Bobtail
American Curl
American Ringtail
American Shorthair
American Wirehair
Anatolian
Australian Mist
Balinese
Bengal
Birman
Bombay
British Shorthair
Burmese
Burmilla
California Spangled Cat
Chantilly/Tiffany
Chartreux
Chausie
Colorpoint Shorthair
Cornish Rex
Devonshire Rex[/one_third]
[one_third]
Domestic Long Hair
Domestic Medium Hair
Domestic Shorthair
Don Hairless
Egyptian Mau
European Burmese
European Shorthair
Exotic Shorthair
Gato
Havana Brown
Highlander
Himalayan
Javanese
Khao Manee
Korat
LaPerm
Maine Coon
Manx
Minskin
Munchkin
Nebelung
Norwegian Forest Cat
Ocicat
Oriental
Persian
Peterbald
Pixie-Bob[/one_third]
[one_third_last]
Ragamuffin
Ragdoll
Russian Blue
Savannah
Scottish Fold
Selkirk Rex
Siamese
Siberian
Singapura
Snowshoe
Sokoke
Somali
Sphynx
Thai
Tiffanie
Tonkinese
Toyger
Turkish Angora
Turkish Van[/one_third_last]
---
Adopt a Cat or Kitten From Pet Rehoming Network
Adopt one of our preloved cats for rehoming today, or contact us about rehoming your cat or kitten.