;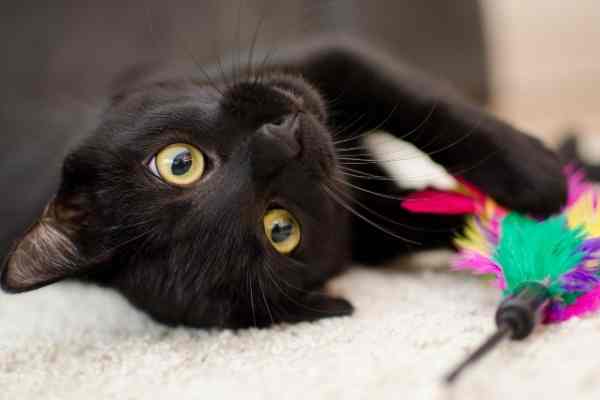 Cats For Adoption in Arizona – Rehome or Adopt a Cat in AZ
Looking for cats for adoption in Arizona? Arizona Pet Rehoming Network places preloved cats & kittens for adoption throughout Arizona. Find an awesome cat for adoption, or get help rehoming your cat in Arizona today.
Cats For Adoption in Arizona
Request to Meet a Cat – Get on Cat Adoption Waiting List
Whether you are looking for adoptable cats and kittens in Arizona, or need expert assistance finding the right new home for your precious bundle of purrs, our Arizona cat rehoming team can help. View our list of cats for adoption in Arizona, get on our cat adoption waiting list, or contact us about rehoming your cat or kitten today.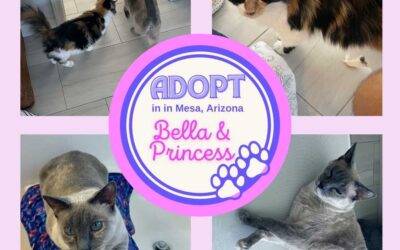 Looking for a lovely little Siamese cat and a stunning Long Coat Calico cat to adopt in Mesa, AZ? Just 7.5 years years old and weighing 13-15 lbs, Bella, along with her best friend Princess, a gorgeous longhaired Calico cat, are looking for a loving new home anywhere within a reasonable distance of Mesa.
This very pretty pair of purring machines have been fixed, vaccinated and litter box trained. They are both sweet and well-behaved cats.  These cats are a cat-lover's dream! They are so gentle, calm and adorable. They love to chat as Siamese cats do, and have the most wonderful purrs. They love to snuggle up close to you and get lots of petting and chin rubs. They would be amazing companions for a senior or a retired couple looking for special pets to cherish and spoil.
Bella and Princess are best suited to a quiet home without other pets or small children. Although they get along very well with people and pets of all types, the girls are at an age where they prefer a routine and a quiet home.
Bella's owners are very sad to have to rehome their cherished cats. They are dearly hoping to find a new home for Bella and Princess where these special girls will be cherished and kept safe, happy, and healthy for life. Adopt Bella and Princess today!
#calico #catsofinstagram #calicocat #catstagram #catlover #calicocatsofinstagram
#longhaircat #instacat #catlovers #fluffycat #longhaircats #adoptdontshop
#siamesecat #siamesecatsofinstagram #siamesecats #siameselove
#mesaaz #gilbertaz #chandleraz #arizona #tempeaz #phoenixaz #scottsdaleaz #phoenix #queencreekaz #mesa #mesaarizona #glendaleaz #scottsdale #tempe #peoriaaz #santanvalleyaz
read more
Cat Rehoming Services Throughout Arizona
Arizona Pet Rehoming Network offers cat rehoming services throughout the state of Arizona, including, but not limited to the following cities and towns:
Adopt a cat or rehome your cat in Arizona today.