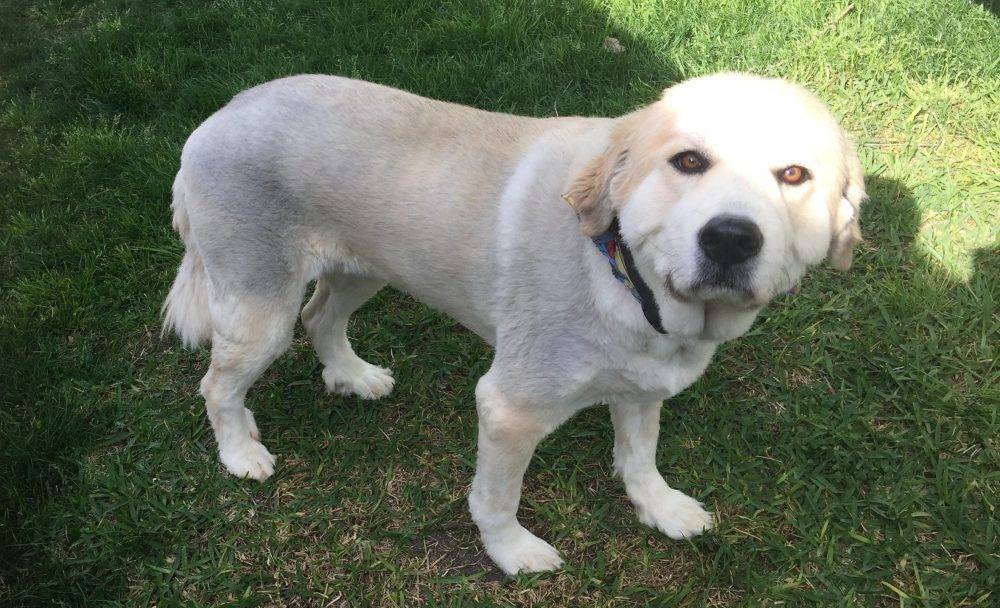 Purebred Great Pyrenees Dog For Private Adoption Near San Antonio Texas – Adopt Daisy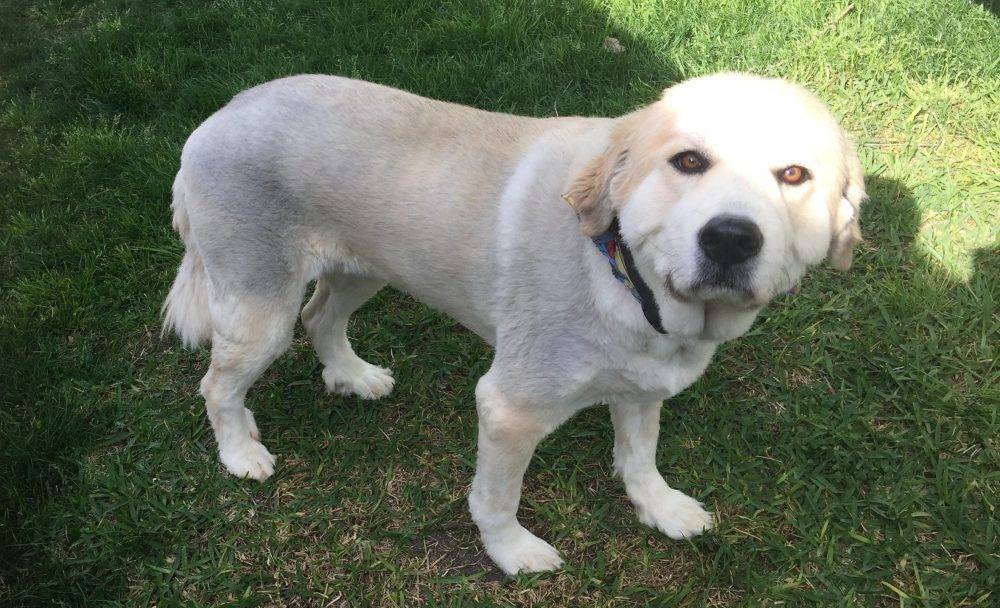 Meet Daisy, Great Pyrenees Dog For Adoption Near San Antonio in Live Oak Texas
Daisy is a Female Great Pyrenees Dog for adoption to a very loving home in or near Live Oak, Texas. This very special dog is just 4 years years old and weighs 94 pounds. Daisy has been spayed, and is up to date on her vaccinations. She is house-trained and crate trained.
Daisy is good with gentle, respectful children. She loves attention, including being petted and cuddled. She loves treats and is a very special dog.
Daisy needs to be placed in a home without other dogs. She would be best suited for a family who live in a rural area with a securely fenced yard. She is not good with other dogs and has not had any experience with cats. She needs to be the only pet in a loving home with owners who will cherish her and keep her safe, happy and healthy for the rest of her life.
Daisy will be rehomed with all supplies and vet records. If you have room in your heart and home for this great big bundle of love, please offer Daisy her forever home today. She can't wait to show you the true meaning of unconditional love. Adopt this beautiful purebred Great Pyrenees dog in Live Oak (near San Antonio) Texas today.
There is a $100 adoption/rehoming fee. Supplies and veterinary records will be included.
Questions about Daisy? Contact our San Antonio Dog rehoming team today.
Text "Daisy" to (888) 833-2128 or email [email protected] We look forward to hearing from you.
---
All About Daisy – Great Pyrenees Dog For Adoption in Live Oak Texas
Name of Pet: Daisy
Location: Live Oak, Texas, 78233
Type of Pet: Dog
Breed of Pet: Great Pyrenees
Sex of Pet: Female
Age of Pet: 4 years
Spayed/Neutered?: Yes
Health Problems: No
Behavior Issues: Yes Aggressive with dogs especially small dogs
Up To Date on Vaccinations: Yes
Gets along with cats: Unknown
Gets along with dogs: No
Good with Children?: Yes
House Broken or Litter Trained?: Yes
Crate Trained?: Yes
Accessories Included: Collar and leash. She doesn't care for toys.
Daisy's Personality
Loves to be petted.
Loves to cuddle.
Loves her treats.
Daisy's Current Home Environment
Our animals are treated just like family.
They are inside dogs.
Daisy's Current Family:
Animal loving family. Just my husband and I but we have 10 grandchildren that visit often.
Daisy's Favorite Toys, Foods, Activities?
Daisy loves treats and human food from time to time. She loves to lay outside in the sun. Not much for toys.
Cute Daisy Story:
My husband fell in love with her when he first meet her at her foster home.
Why is Daisy Being Rehomed?
She has been very aggressive with our small dog and she had to be hospitalized. It is breaking our heart but she needs to be with a family with no dogs.
Daisy's Perfect Adoptive Home Will Be:
Just someone who will love and give her the attention she needs.
How To Adopt Daisy- Great Pyrenees Dog For Rehoming San Antonio TX
If you are interested in adopting this special Great Pyrenees Dog For private rehoming in Live Oak Texas, please fill out our online meeting request below. Once received and reviewed, our staff will ask the pets owner to reach out to you and arrange a meeting.
Questions about Daisy? Contact our Great Pyrenees Dog rehoming team today. Text "Daisy" to (888) 833-2128 or email [email protected] We look forward to hearing from you.
Daisy – Great Pyrenees Dog For Rehoming in Live Oak Texas
Daisy is a Great Pyrenees Dog for private adoption by owner in Live Oak Texas. This pet is located close to the following towns and cities in Texas:
14 miles to San Antonio TX
60 miles to Austin TX
Universal City TX,
Converse TX,
Schertz TX,
Kirby TX,
San Antonio TX,
New Braunfels TX,
Leon Valley TX,
Canyon Lake TX,
Seguin TX,
San Marcos TX,
Kyle TX,
Pleasanton TX,
Lockhart TX,
Hondo TX,
Fredericksburg TX,
Adopt this sweet Great Pyrenees Dog near San Antonio in Live Oak Texas today.