Pretty Grey Tabby Cat for Adoption in Bloomington Indiana – Supplies Included – Adopt Autumn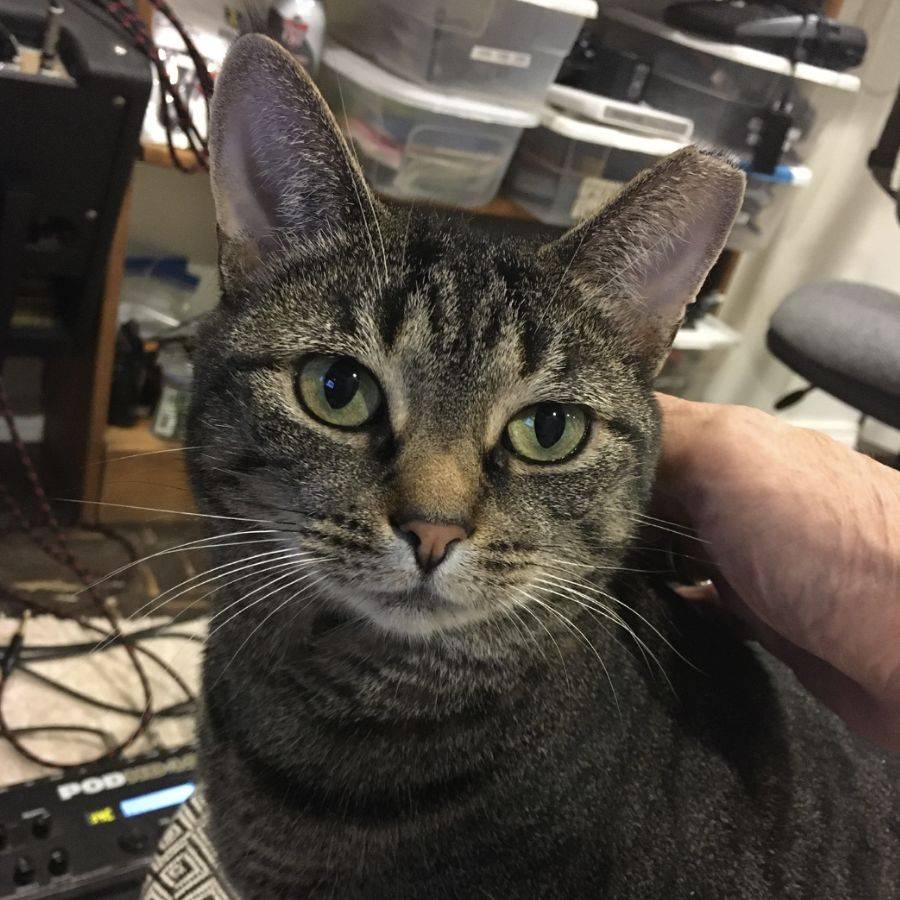 Meet Autumn – Grey Tabby Cat For Adoption in Bloomington, IN
Have you been looking for a Grey Tabby cat for adoption in Bloomington, Indiana and area?
Our Indianapolis cat rehoming team is pleased to present Autumn, a very special pet in need of a loving, forever home. After a rough start to life as a stray cat, Autumn has come to enjoy living life inside as a cherished family companion.
She has become a very sweet and affectionate cat, spending lots of time snuggled up in her owners lap, and cuddling in bed with him. Autumn is looking for a new home through no fault of her own. She, like many cats, is fearful of some other cats, and would be much happier in a home where she can be the only cat and have her owners all to herself. She is also wary of small children, so a quiet house with just one or two adults, preferably seniors, would suit her best.
This sweet girl deserves a home where she will be cherished and cared for for life.
Autumn is healthy and has been fixed, is up to date on shots. This lovely Gray Tabby cat has a loving personality and is a wonderful companion – perfect for a senior or retired person.
Autumn will be rehomed with supplies and vet records. Adopt this deserving Gray Tabby cat in Bloomington, Indiana today.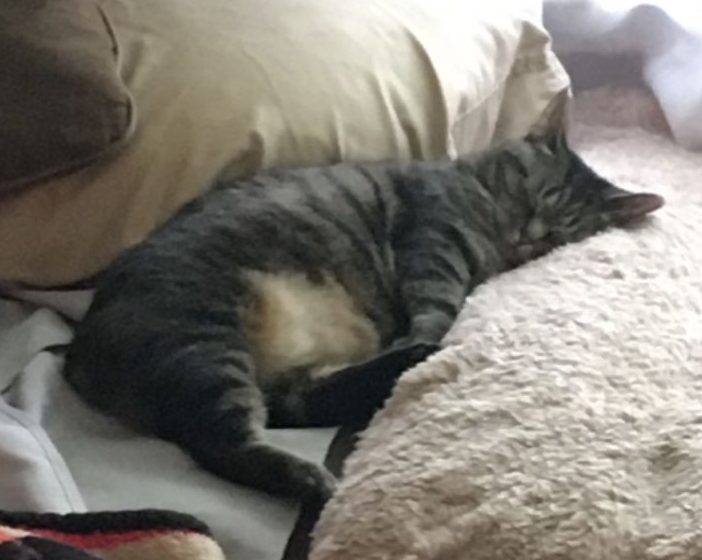 How To Adopt Autumn
If you are interested in adopting this special Gray Tabby cat For private rehoming in Bloomington IN, please fill out our online meeting request below. Once received and reviewed, our staff will ask the pets owner to reach out to you and arrange a meeting.
There is a $35 adoption/rehoming fee. Supplies and veterinary records will be included.
Questions about Autumn? Contact our Indiana cat rehoming team today.
Just email us through [email protected],net
We look forward to hearing from you.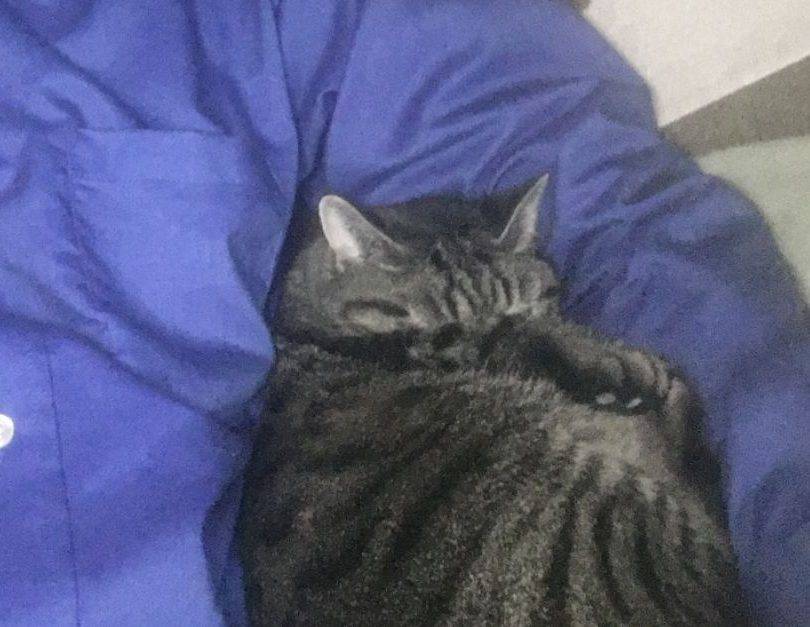 All About Autumn – Gray Tabby cat For Adoption in Bloomington IN
Name of Pet: Autumn
Location: Bloomington, IN, 47404 (near Indianapolis)
Type of Pet: cat
Breed of Pet: Gray Tabby Cat
Sex of Pet: Female
Age of Pet: 3.5 years
Spayed/Neutered?: Yes
Health Problems: No
Behavior Issues: No
Up To Date on Vaccinations: Yes
Gets along with cats: No
Good with Children?: No
Litter Trained?: Yes
Accessories Included: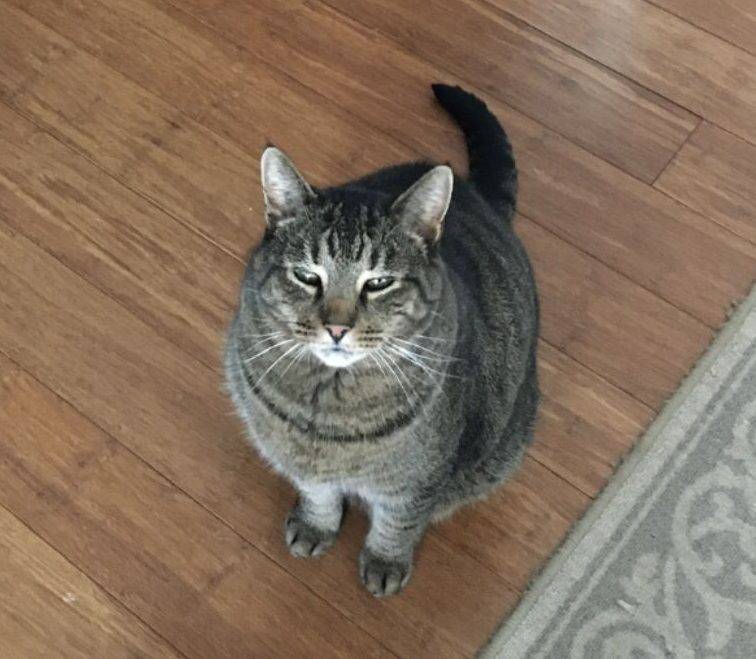 Autumn's Personality
Autumn is very lovable. She is super sweet and good about being picked up. She even sleeps in the bed and is really affectionate.
Autumn is an Amazing Companion Because She is:
She is really affectionate and will even sleep in the bed. She is cute, sweet, grateful, soft and cuddly.
Autumn's Favorite Toys, Foods, Activities?
Autumn's favorite toys are string, catnip mouse, and wired earbuds.
She likes Blue Buffalo Wilderness Chicken Pate with water added. She likes Churros cat treats, all flavors.
Cute Autumn Story:
Autumn showed up at a new house we bought. My wife trapped her and had her spayed and she came around sporadically for a year. She came every day and then she moved onto the deck one day and we finally touched her and then we could pet her. After my wife passed, I brought her inside and she has become more cuddly and sweet.
Why is Autumn Being Rehomed?
Autumn is just terrified of one of my other cats. She deserves a better home life.
Autumn's Perfect Adoptive Home Will Be:
Autumn's new family will love her and take care of her needs forever. She would love to have an enclosed outside area. She is best suited to a home where she can be an only cat and where there are no small children. Like many cats, she is frightened of tiny humans.
Additional Comments:
Autumn had a rough start as a stray cat, but her owner has worked very hard to turn her into an affectionate, playful and sweet little indoors only cat. She deserves a loving, forever home, and has a lot of love to give her new owners.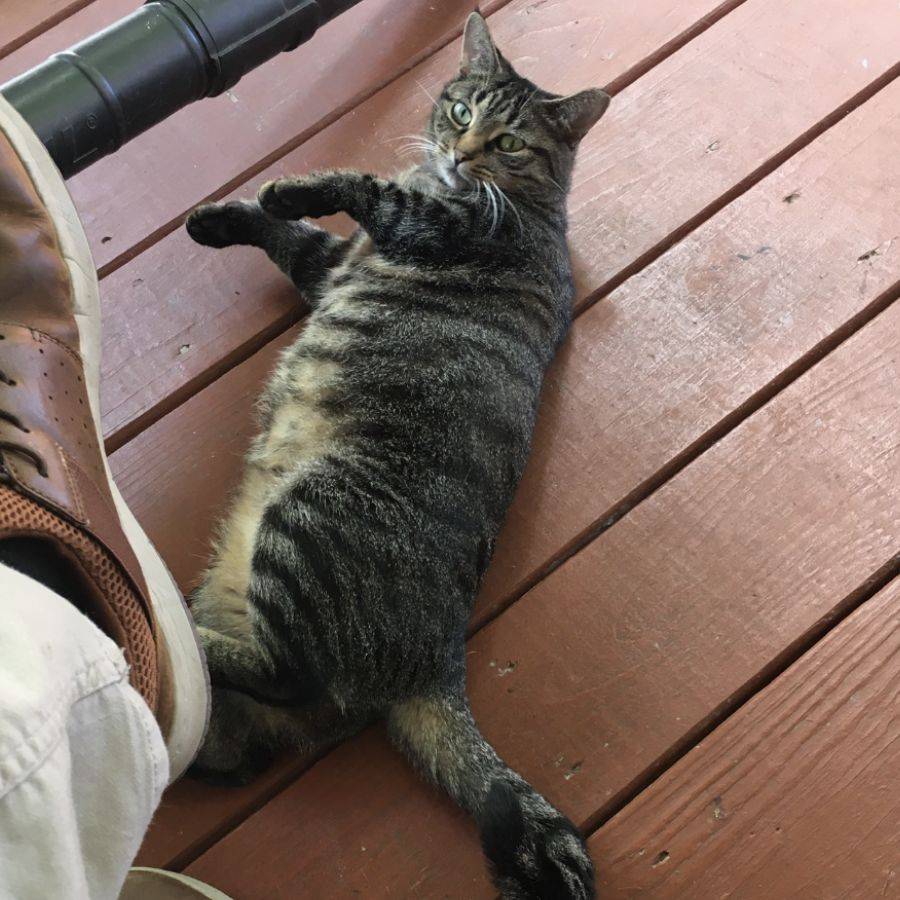 Autumn – Gray Tabby Cat For Rehoming Near Indianapolis in Bloomington Indiana
Autumn is a Gray Tabby cat for private adoption by owner in Bloomington IN. She is located close to the following towns and cities in Indiana:
Martinsville IN,
Bedford IN,
Mooresville IN,
Columbus IN,
Franklin IN,
Seymour, IN
Greencastle IN,
Plainfield IN,
Greenwood IN,
Beech Grove IN,
Speedway IN,
Indianapolis IN,
Shelbyville IN,
Brownsburg IN,
Washington IN.
Adopt this deserving Gray Tabby cat in Bloomington IN today.
Thank you for your interest in this stunning Gray Tabby cat for adoption in Bloomington.