Pet Rehoming Network Reviews and Testimonials
Because of the very personal and emotionally difficult nature of having to rehome a pet, most of our clients understandably wish to remain anonymous. We do not like to impose on our clients to provide public testimonials, although we do receive some unsolicited recommendations.
If you are considering rehoming a pet, and would like assurance from pet owners who have used our service, please get in touch. We can provide references which you may contact directly.
The following testimonials were provided to us by clients – both those who have rehomed a pet through our service, and those who have adopted a dog or cat through Pet Rehoming Network.
Pet Rehoming Network Testimonials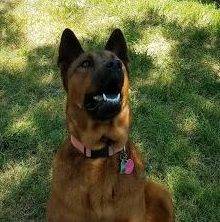 Hello Debbie,

Thank you for all your help in finding a family to adopt Rusty. The family that adopted Rusty will love and care for as a member of the family. Finding the right family is important because he got off a rough start. The screening process and introductions are well worth fee.

Being assured that he will be well cared for is the most important thing. Rusty deserved a good home and family. Thanks to your efforts and patience the right home was found. Also thank you for guiding me through the process.

Rolfe and Alison are wonderful people. I have received text messages and phone calls letting me know how Rusty adjusting. While we miss Rusty I know he is being well cared for and is making good adjustment.

I am more than happy to recommend you to anyone who needs to find a new home for a pet.

Thanks again for your help and efforts.

Veronica

P.S. Last report Rusty has glued himself to Alison and she is treating him like a little prince.
Hello there Debbie: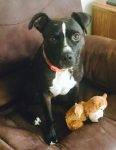 Domino was adopted yesterday by a wonderful family!! They don't live that far from us and they fell in love with her after meeting her.

You guys are awesome for helping us re-home her. My wife and I wanted to see her in a loving home instead of stuck back in the shelter. Thanks for everything you did for us. I hope you had a wonderful 4th of July.

-The Bosley's
Our family and dogs' angel!!!

I strongly would recommend Pet Rehoming Network if you are faced with the most difficult decision of having to rehome a furry friend.

Working with them, Debbie Moore directly, made this stressful and heartbreaking process as easy a possible for our family and most importantly our Bloodhound, Laney.  

She was judgement free, reassuring, and supportive.  She listened to Laney's unique traits, our concerns, and what we felt Laney needed in a family without jumping to breed-specific conclusions.

Our process sadly took 2 rehomings until we found the perfect match for Laney.  Through this Debbie never once gave up hope and continued to work hard to find Laney the perfect family.  She respectfully approached the second family when worry arose to find another home - one that couldn't be more perfect for Laney and kept an open and honest line of communication with me.

Pet Rehoming Network provided my family and I with relief and a furry family member we sadly had to say goodbye to a chance to truly be herself!  

Thank you Debbie and your team!!! You truly put the pets interest first!

A very thankful and relieved dog lover,

Alyssa
Hi Debbie.

I am soooooo thrilled about Laneys new owners Kim and Jason. I have been chatting with them all day and they are just an incredible home for Laney!

What a blessing and a relief! Thank you so very much for keeping me in the know and for finding such a wonderful fit for a special girl!!

Much appreciation, Alyssa
Our family never thought that we would be faced with the tough decision of having to rehome our sweet cat, Duncan. When our family received orders to Alaska, we knew it was a real possibility that it would simply be too much stress for Duncan to handle. We searched for weeks on the internet to find the best solution for our sweet cat and stumbled upon The Pet Rehoming Network and reached out to Debbie.

After a few emails, we made the decision to post Duncan's profile with Debbie in hopes of finding him the perfect home. Debbie and her team were amazing! The amount of thought and work that went into Duncan's profile was truly touching. His write up was simply beautiful!

Duncan's adoptive family is perfect! They are everything that I would hope for, for our sweet baby! After meeting with them, I was overwhelmed with joy and love during this heart wrenching time. After they left from their visit with him, I felt at peace. I'm truly confident that Duncan is in the exact place that he's supposed to be. I know his new family will care for him and give him the love and attention he deserves!

Debbie and her entire team have been a complete blessing to our family! Debbie took a tough situation in our lives and made it easier! She was kind, compassionate, and never gave up on finding the right home for Duncan. Our family would recommend The Pet Rehoming Network without hesitation to anyone who is faced with the difficult decision of finding a new home for a loved pet.

Thank you so much!

Blanton
Debbie was very comforting and informative over the course of Bella's re-homing process.

They found an excellent candidate for her, performed a screening and background check. I then got to visit his house with the dog, which made me feel better.

This is a very difficult thing to do, and I am constantly thinking about her, but giving my dog to a new owner that I knew would be good to her was helpful. I can also visit whenever I would like."

-Matt
After adopting a cute little pup from a rescue event, we soon found out that Nino did not care for the Pug already in our family Hailey. 

We tried for months to get them used to each other with no luck.  Needing to keep them totally separated, we came to the very difficult decision that we would have to find Nino a new home.  There was no way we would just put her into a shelter. We searched for about a week on the Internet and finally found The Pet Rehoming Network and reached out to Debbie. 

After a few phone discussions we made the decision to post Nino's profile with Debbie with the hope of finding a loving home for her.  Debbie and her team were wonderful to work with, and put together an amazing video of our sweet Nino. 

Not long after, a family reached out to meet her.  Nino warmed up to them very quickly.  The family agreed to take Nino for a week while we were out of town to see how she would integrate with the new home and family.  Nino obviously loved all of the attention, and has now found her new forever home with a family that is only 10 minutes from us. 

Cheri and I want to thank you Debbie for all of the time you put in to find Nino her new home.  We both would recommend you without hesitation to anyone who is a situation to find a new home for a loved pet.  

Thank You So Much!

Scott
I never in a million years thought I would be in the position to have to make the very difficult decision to rehome my pets.  My caring rehoming specialist (Debbie Moore) was kind, compassionate, supportive and completely non-judgmental of my situation or decision. She was diligent in asking necessary questions about my pets in order to find them the very best situation in their new forever homes. Milo transitioned into his new home last month and he and his new owner are very happy together.  Although there was significant interest in my dogs, Debbie assured me to take my time in order that I was 100% comfortable in my decision to select the right home and owners for my babies; when I disqualified a candidate, she never got frustrated with me and encouraged me to be picky; Rigby's new family is overcome with love and emotion, have kept me updated with his transition and I'm truly confident that Rigby was somehow meant to bring joy to both our families. My heart is broken without my babies, but I know they are receiving the love, attention and affection they deserve. Thank you petrehoming and specifically, Debbie Moore.  You made a heart-wrenching situation as smooth as possible.   Best,   Dina Rutstein Executive HR & Business Consultant 845-803-1434
Laney was adopted on Sunday to Kim. She is amazing and I really feel she wants what is best for Laney. I have kept in touch with her since the Rehoming and Laney is going through a transition period but is taking a liking to her new family!
Thank you kindly for your help! I cannot say thank you enough for your support through this terribly difficult decision!
Have a wonderful day Debbie and thank you again!
Best,
Alyssa
Thanks for all your hard work! Your service is really wonderful. You guys have this down. Piney
The process was very clear and short. I barely had to do anything! Debbie Moore was fast and reliable, she made sure that everyone involved understood everything and my dog was far taken care of. It's great that a professional service like this exist for me because I'm very busy but also want to be absolutely sure that the adopters are the best for my dog and vice versa.
I am so impressed with you and your company:) This has gone so well and you kind, empathetic interaction style has greatly eased my guild and anxiety about rehoming and locating a loving, and wonderful new home for Sid.