American Pit Bull Terrier Mix Puppy for Adoption in Calgary AB – Adopt Bulie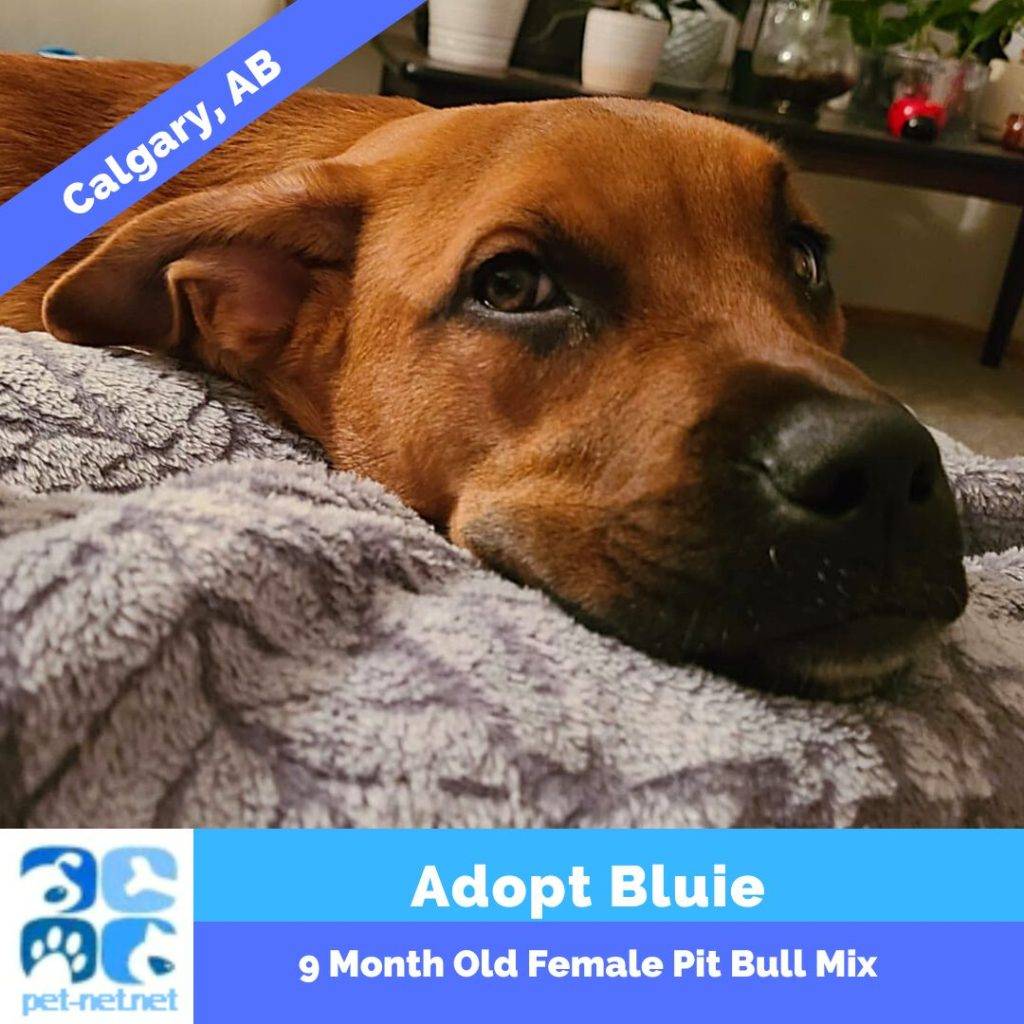 Looking for a American Pit Bull Terrier Mix dog for adoption in Calgary, AB?  Bluie would love to be considered for the position of your cherished family companion.
---
Meet Bluie | About Bluie | Personality | Why Rehoming? | Location | Adopter Requirements | How to Adopt
---
Meet Bluie – Pre-Loved American Pit Bull Terrier Mix dog For Adoption by Owner in Calgary AB
Bluie is a Female American Pit Bull Terrier Mix dog for adoption to a very loving home in or near Calgary, AB. This very special dog is 9 months old and weighs about 35 pounds of pure puppy love. Bluie has been fixed, fully vaccinated, potty-trained, and well socialized with people and dogs alike. Playful and friendly, Bluie likes nothing more than to be near her people. This sweet puppy is well on her way to becoming an amazing companion and cuddle buddy!
5 Amazing Things About Bluie:
-Good behaviour
-Friendly
-Calm
-Quiet
-Good with other dogs
Bluie's owners are very sad to have to rehome their cherished dog, but circumstances beyond their control have made rehoming a must-do. Increased travel demands are making it necessary for Bluie to find a home with a family who will be home more frequently and help her grow into Calgary's best family dog.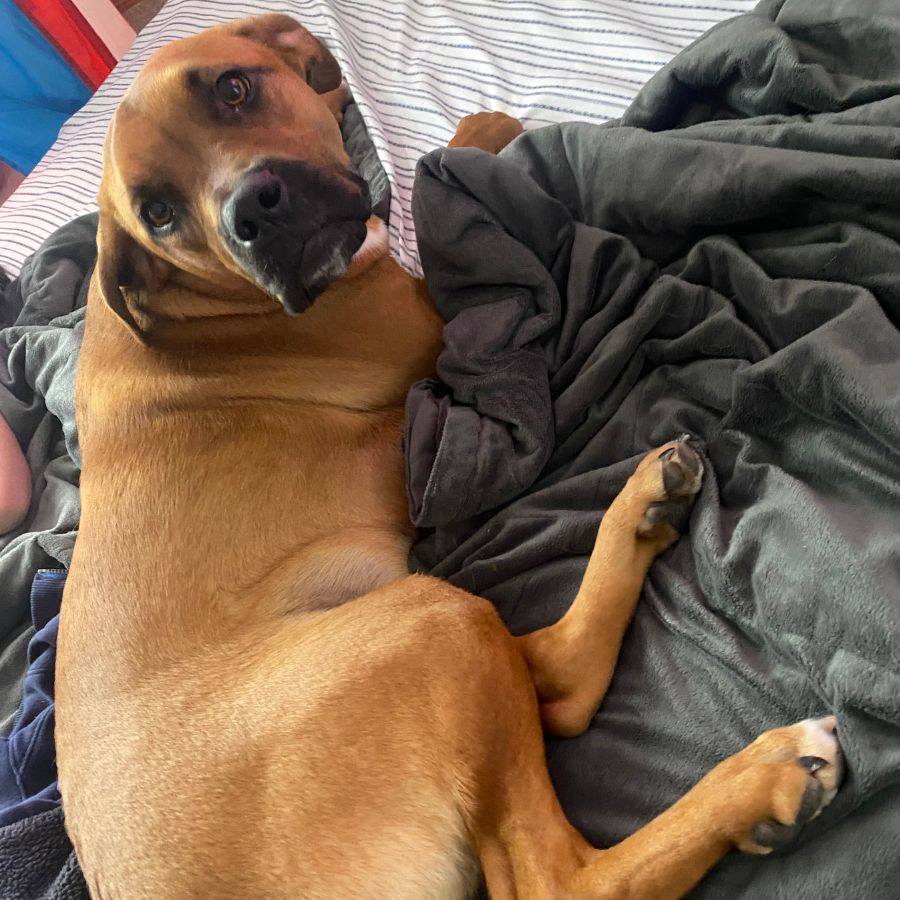 Bluie's owners are hoping to find the right home for their cherished dog, where this deserving dog will be loved unconditionally and kept safe, happy, healthy and well-cared-for. For puppies, the new owners should be patient and consistent with positive reinforcement training, while ensuring that plenty of playtime, exercise, cuddles and companionship are offered. Bluie will thrive with owners who can give her lots of their time, attention, affection and patience. She would do well with another dog in the home to play with.
If you have room in your heart and home for this deserving American Pit Bull Terrier Mix dog, then please offer Bluie a loving, forever home today. Bluie can't wait to show you the true meaning of unconditional love. Adopt Bluie today!
---
How To Adopt Bluie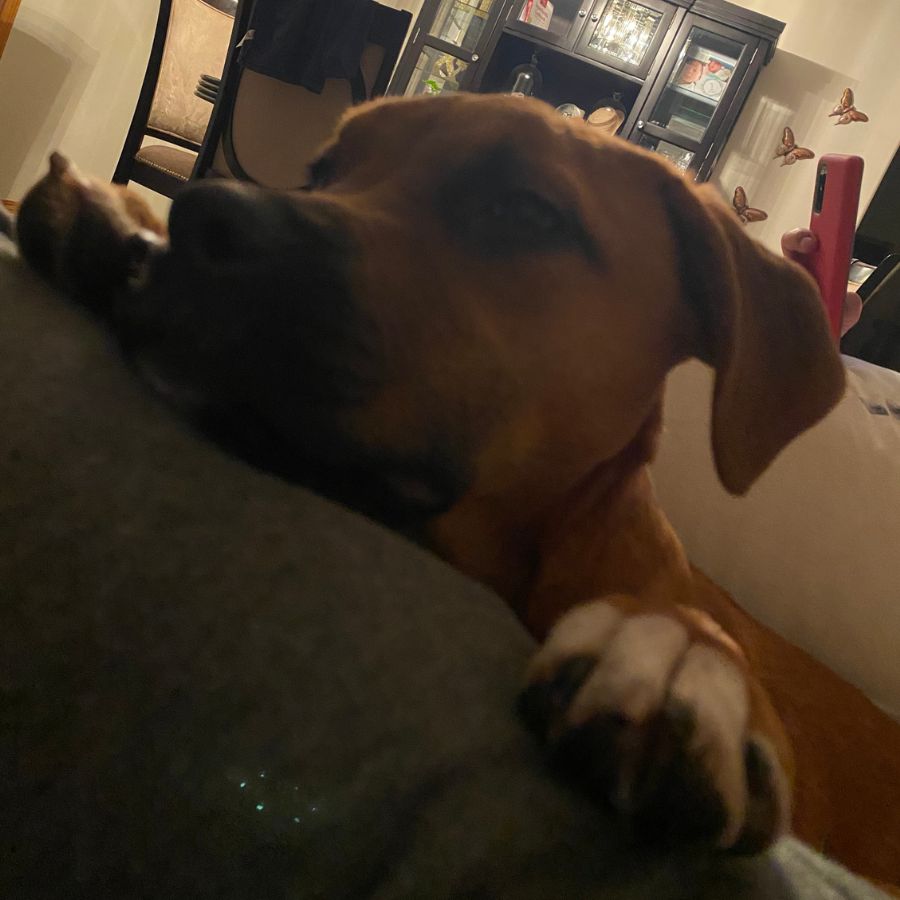 Please fill out our online meeting request form via the button below. Once your application is received and reviewed, our staff will ask the pets owner to reach out to you and arrange a meeting.
There is a $150 adoption/rehoming fee. Supplies and veterinary records will be included.
Questions about Bluie? Contact our dog rehoming team today.
Text "BluieAB" to (888) 833-2128. 
No phone calls at this time, please.
We look forward to hearing from you!
---
All About Bluie – American Pit Bull Terrier Mix dog For Adoption in Calgary AB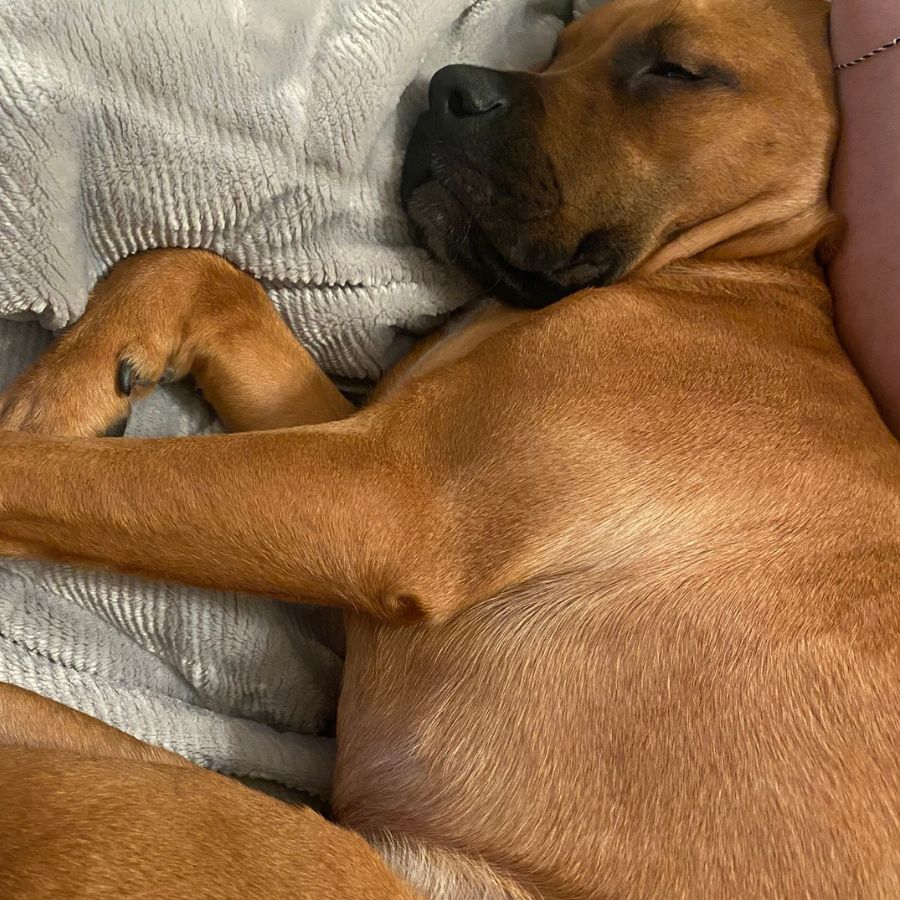 Name of Pet: Bluie
Location: Calgary, AB, T3L 1V9
Type of Pet: dog
Breed of Pet: American Pit Bull Terrier Mix
Sex of Pet: Female
Age of Pet: 9 month
Spayed/Neutered?: Yes
Health Problems: No
Behavior Issues: No
Up To Date on Vaccinations: Yes
Gets along with cats: Unknown
Gets along with dogs: Yes
Good with Children?: Yes
House Broken or Litter Trained?: Yes
Crate Trained?: No
Accessories Included: Food, snacks, leash, toys, etc.
Bluie's Personality
Bluie is such an adorable puppy, very quiet and playful. She is trained to go potty and likes to play with other dogs. She doesn't bark at all, and she likes to stay with her owners. Sometimes she gets shy with other people, but she always wants to attach to people. She is very friendly.
Bluie's Favorite Toys, Foods, Activities?
She likes to go to the dog park. Her favorite thing is a bone!
Cute Bluie Story:
She was rescued from the center so she may have trauma, but when we meet her first time, she tried to be lovely and nice. I could feel that she really trusted people.
Why is Bluie Being Rehomed?
We are away from the home for long hours at a time. We want to provide a better place for her to feel happy.
Bluie's Perfect Adoptive Home Will Be:
We need a family who can spend time with Bluie regularly and give her enough love.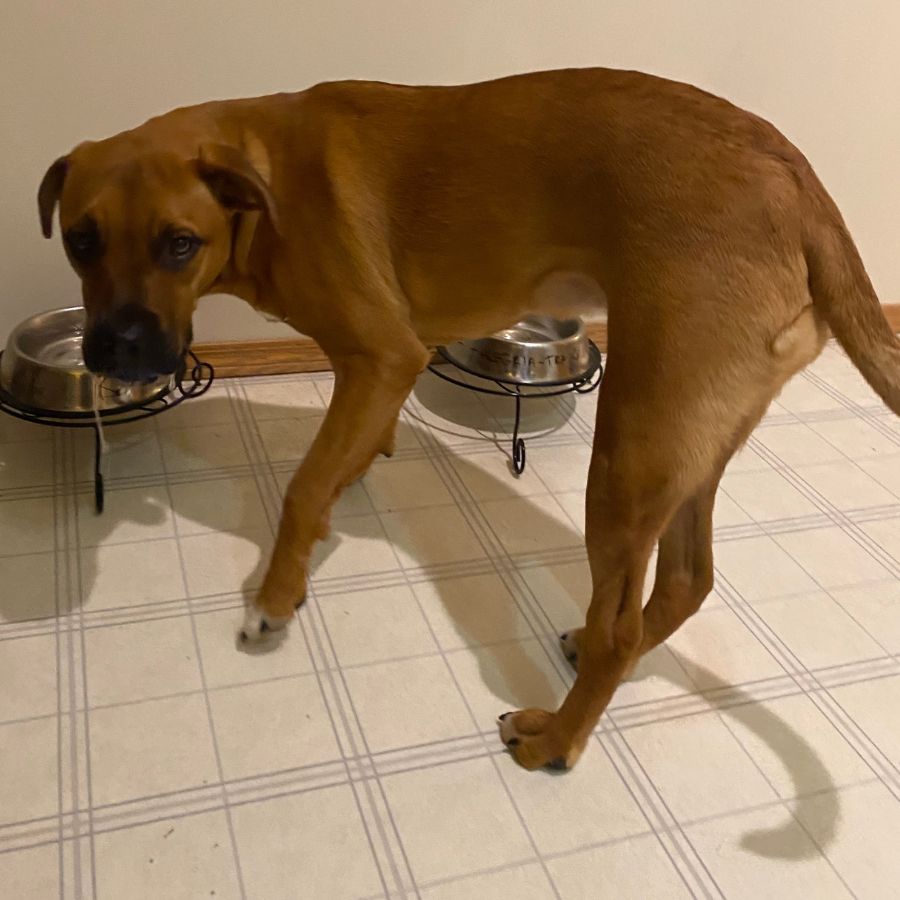 ---
Bluie – American Pit Bull Terrier Mix dog For Rehoming in Calgary AB
Bluie is a American Pit Bull Terrier Mix dog for private adoption by owner in Calgary AB. Bluie is located close to the following towns and cities in AB, and can be adopted from anywhere within a reasonable distance.
Airdrie AB,
Cochrane AB,
Crossfield AB,
Okotoks AB,
Irricana AB,
Black Diamond AB,
Strathmore AB,
Carstairs AB,
High River AB,
Didsbury AB,
Olds AB,
Nanton AB,
Sundre AB,
Three Hills AB,
Vulcan AB.
Adopt this deserving American Pit Bull Terrier Mix dog in Calgary AB today.