Senior Border Collie Dog For Adoption In Abilene Texas – Adopt Sweet Mia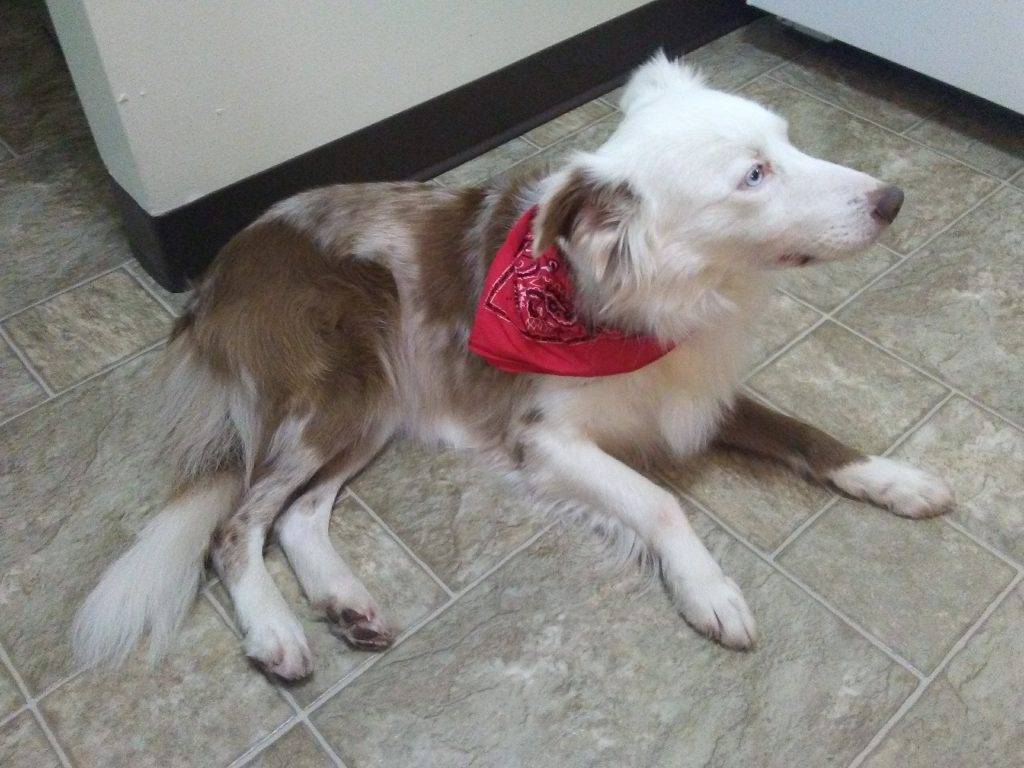 Looking for a Border Collie for adoption in Abilene, Texas and area? With her very unique, pure white face and head, her bright and sunny smile, and a personality that allows her to steal yoyr heart within mere seconds of meeting her, Mia is definitely the dog for you!
Read on to learn all about this canine ray of sunshine and how you can offer Mia her forever home.
Meet Mia | About Mia | Personality | Why Rehoming? | Location | Adopter Requirements | How to Adopt
---
Meet Mia – Pre-Loved Border Collie dog For Adoption by Owner in Abilene Texas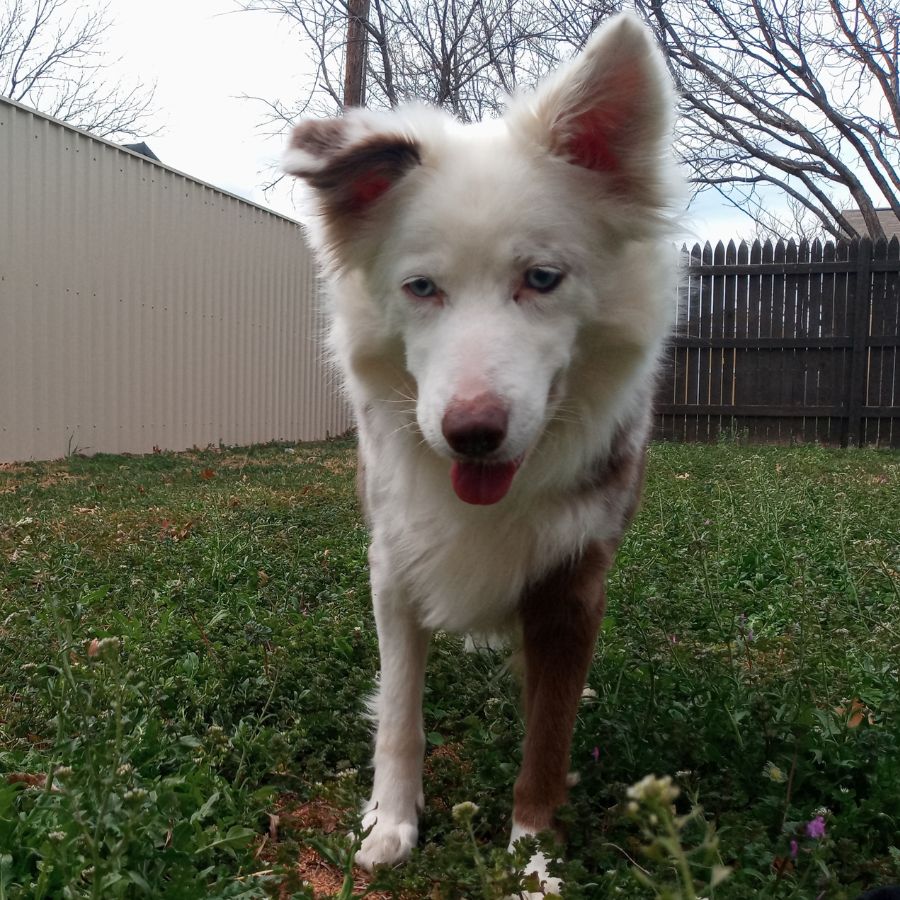 Mia is a Female Border Collie dog for adoption to a very loving home in or near Abilene, Texas. This very special dog is 11 years old and weighs 32 pounds.
5 Amazing Things About Mia:
1.) She is beautifully colored and patterned, with incredibly blue eyes.
2.) She is gentle and quiet, and she responds to her owner's commands well.
3.) She is very enthusiastic about playful activities.
4.) She enjoys the company of people and loves to be gently petted and touched.
5.) She learns very quickly.
Mia's owners are very sad to have to rehome their cherished dog, but circumstances beyond their control have made rehoming a must-do.
Mia's owners are hoping to find the right home for their cherished dog, where this deserving dog will be loved unconditionally and kept safe, happy, healthy and well-cared-for.
If you have room in your heart and home for this deserving Border Collie dog, then please offer Mia a loving, forever home today. Mia can't wait to show you the true meaning of unconditional love.
---
How To Adopt Mia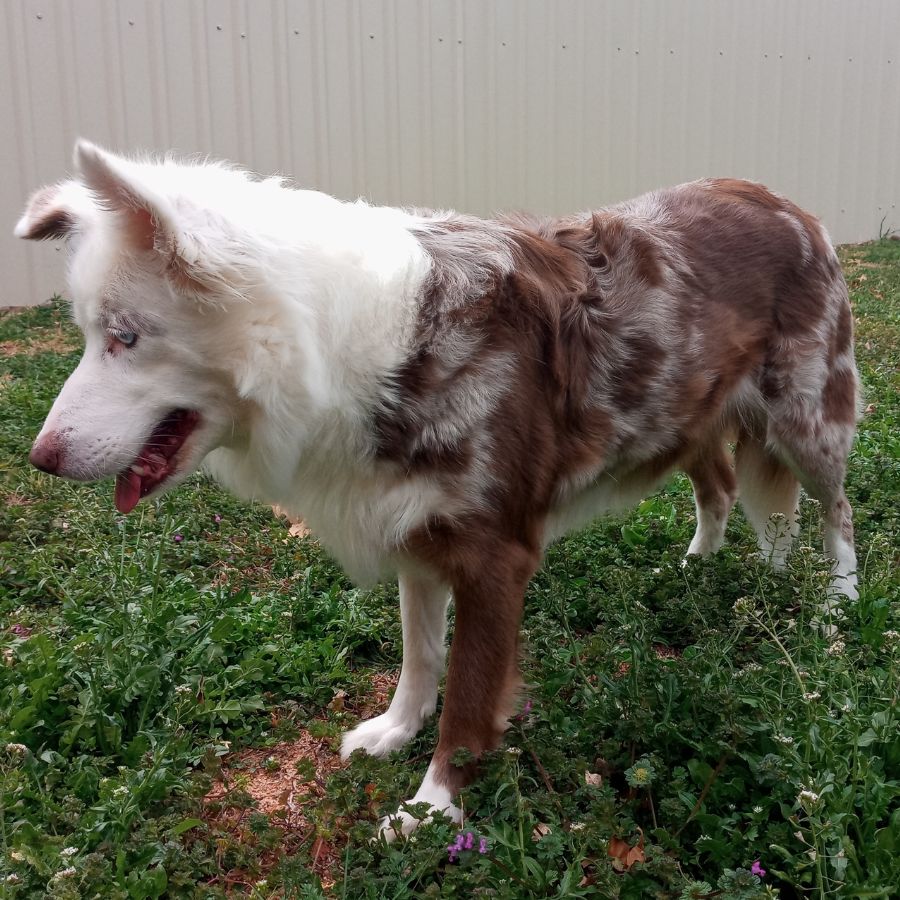 Please fill out our online meeting request form via the button below. Once your application is received and reviewed, our staff will ask the pets owner to reach out to you and arrange a meeting.
There is a $50 adoption/rehoming fee. Supplies and veterinary records will be included.
Questions about Beautiful Mia?
Contact our Abilene dog rehoming team today.
Text "MiaABILENE" to (888) 833-2128. 
or
Email: [email protected]
We look forward to hearing from you!
---
All About Mia – Border Collie dog For Adoption in Abilene Texas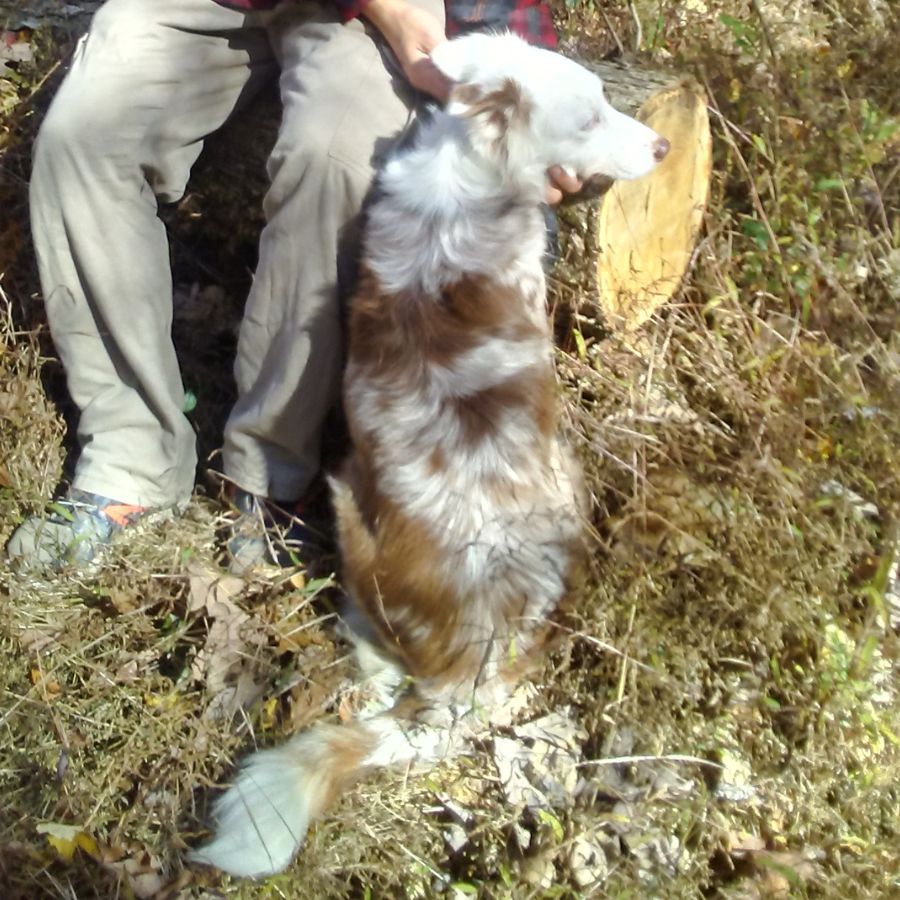 Name of Pet: Mia
Location: Abilene, Texas, 79602
Type of Pet: dog
Breed of Pet: Border Collie Dog Breed
Sex of Pet: Female
Age of Pet: 11 years young
Spayed/Neutered?: No
Health Problems: No
Behavior Issues: No
Up To Date on Vaccinations: No
Gets along with cats: No
Gets along with dogs: No
Good with Children?: Good With Children aged 8 and up
House Broken or Litter Trained?: Yes
Crate Trained?: Yes
Accessories Included: A frisbee and a few of her favorite tennis balls, along with her collar and leash of course.
Mia's Personality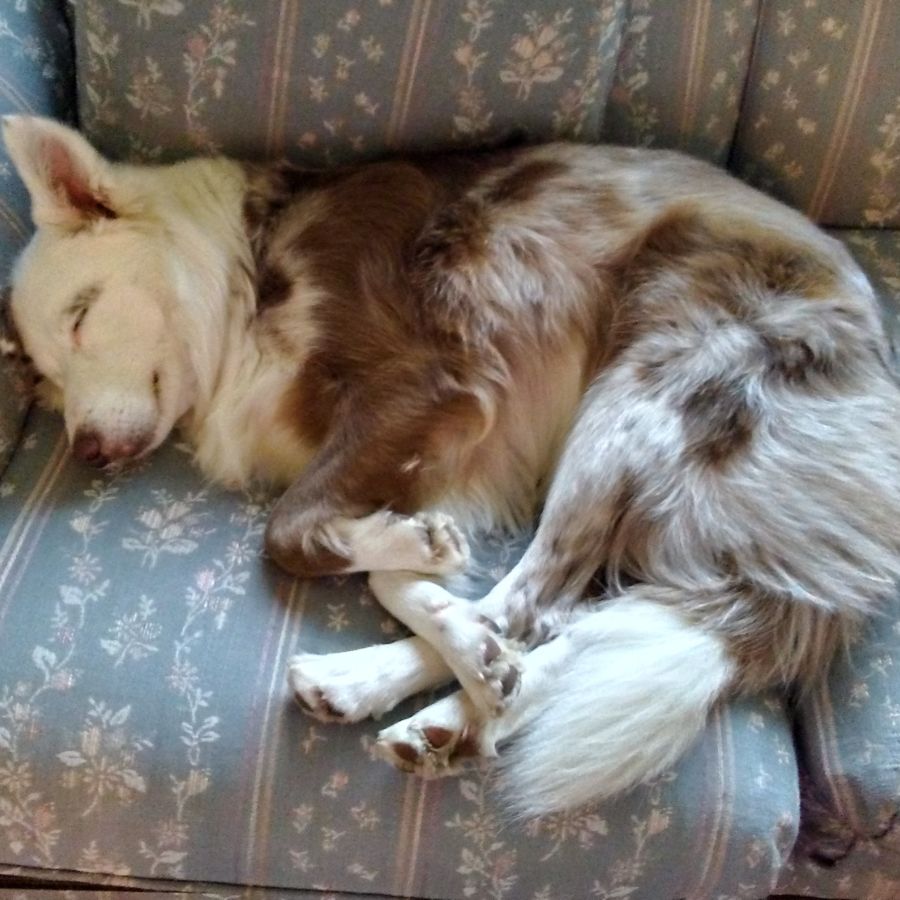 Mia is very outgoing and energetic. She loves outdoor activities such as walking, frisbee and fetch. She is also gentle in nature, very quiet and laid back while inside the house. She is not really a lap dog, but does enjoy the constant company of your presence. She can be stubborn, when not given the attention that she needs and may appear to "pout" around, if she has to be crated away from you for a period. Mia really loves being the entire center of your attention and enjoys just simply being included in your everyday life and activities.
Mia's Favorite Toys, Foods, Activities?
Mia's favorite activity is probably frisbee and fetch… really anything that involves running around with you!
Mia's favorite toy is her chuck-it frisbee, but she also loves to chew rawhide bones and rope toys.
Mia loves table scraps and has never really been sensitive to human food. She eats natural dog food and we switch up the brands often.
Cute Mia Story:
Because Mia is deaf, she is afraid of flashing lights, so thunderstorms with lightning have never been her favorite thing. Once at night, when we were taking her outside before bed during an electrical storm, she slipped out the door before we could get her leash on and ran away due to her fear of the lightning. We spent several hours looking for her in thick brush that night, but didn't find her. We contacted everyone that we could think of to help us look for her or put the word out, but hours into the next day, and still nothing. I decided to go door to door around our neighborhood and started at the top of our hill, working my way down. Once I made it to the door of the house at the top, I heard her barking from the valley below… and there she was, just playing in the neighbors driveway, only a mile away from our house! She was so excited to see me and ran half way up the hill to meet me, where I had come down. After I drove her back down to our place, I cleaned out the brush in her fur and bandaged a small injury to her foot and she fell asleep next to me, while I stroked her for over an hour.
Why is Mia Being Rehomed?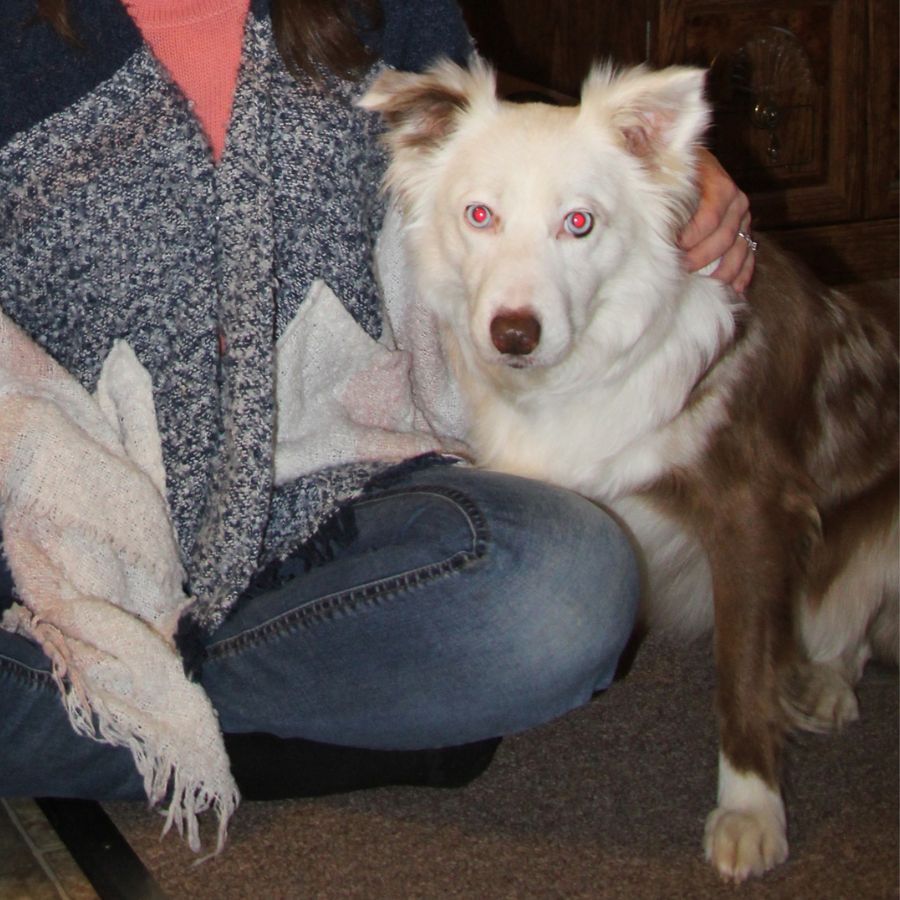 We just recently had our first baby, and since Mia is a dog that really needs to be the center of attention, she isn't as content and happy as she used to be. She becomes more reserved and stubborn during the times that I cannot fully give her my attention and now that I have a little one, it's a lot more difficult to provide that for her. She deserves someone who can really devote time and energy to her daily, in the way that we used to. Another thing, is that my seven month old son adores her, but she doesn't prefer children and is constantly ignoring him. We really want to get a puppy for him that he can really play and interact with, and Mia just isn't that dog. I certainly don't have the time to take care of her, my son and a puppy all at the same time and we truly believe that Mia would be happier with someone who can love her more.
Mia's Perfect Adoptive Home Will Be:
We are hoping for someone who, perhaps doesn't have any other pets, so that Mia can be the center of attention. Or, if she were to go into a home with children, that they be a bit older and very gentle with her, because she scares rather easily from an aggressive child. It would also be ideal if the future owner could provide a spacious living arrangement, so that she can get proper exercise and enough attention from them whenever she's inside.
Mia is a sweet, loving and energetic dog, so we really want to see her go to the best home possible. We think that this change will not only benefit us, but her as well. She hasn't formed an unbreakable attachment to us and whenever she is left with a caring dog sitter, she is totally fine. We realize that since our baby has been born, we will never again be able to give her what she needs as we used to, and that's hard. But we know it's for the best and hopefully, she will bring her new owner the same kind of joy and adventure as she did with us!
---
Mia – Border Collie dog For Rehoming in Abilene Texas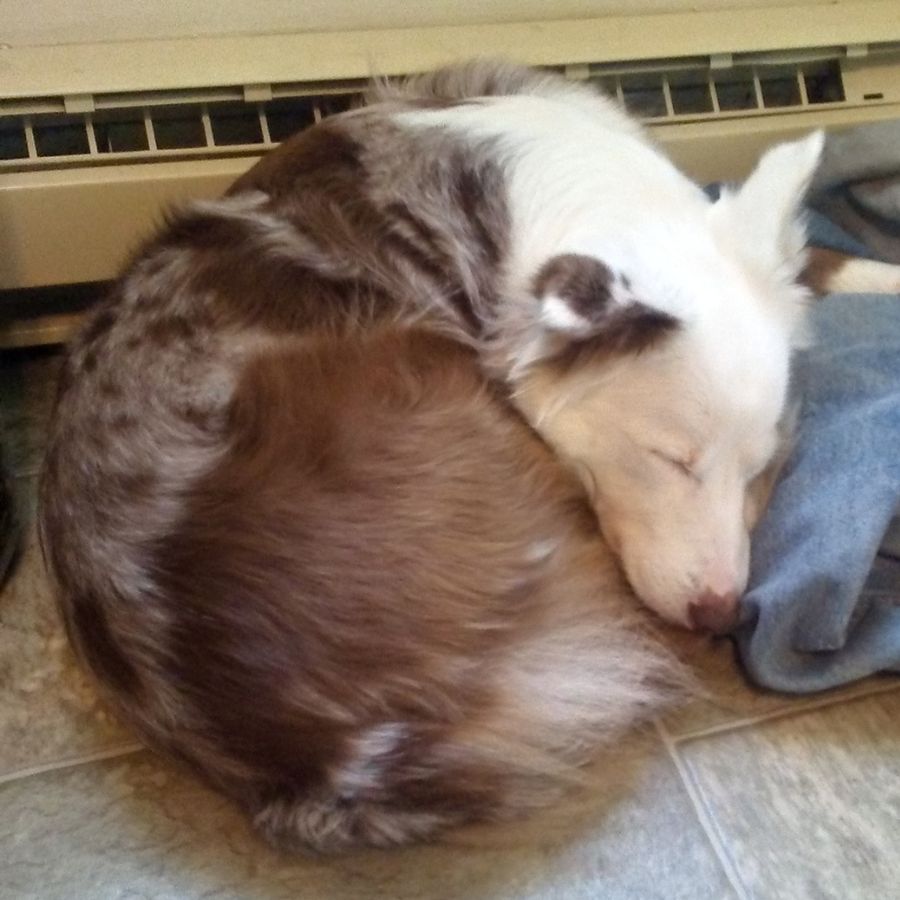 Mia is a Border Collie dog for private adoption by owner in Abilene Texas. Mia is located close to the following towns and cities in Texas, and can be adopted from anywhere within a reasonable distance.
Abilene TX,
Sweetwater, TX · Brownwood, TX · Snyder, TX ; Stephenville, TX · Mineral Wells, TX · Big Spring, TX ; Wichita Falls TX,
Adopt this deserving Border Collie dog in Abilene Texas today.