Labrador Retriever Border Collie Mix for Adoption in Colorado Springs Colorado – Adopt Thea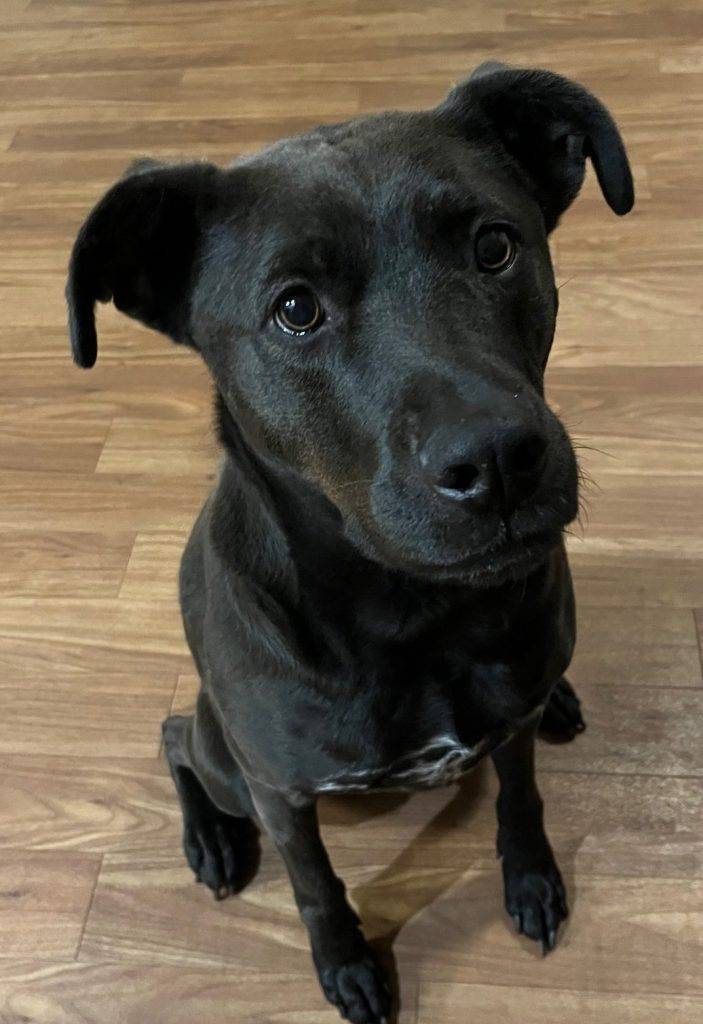 Looking for a Labrador Retriever Border Collie mix dog for adoption in Colorado Springs, Colorado? With her adorable "Flying Nun" ears and perpetually innocent facial expression, Thea would love to be considered for the position of your cherished family companion.
---
Meet Thea | About Thea | Personality | Why Rehoming? | Location | Adopter Requirements | How to Adopt
---
Meet Thea – Pre-Loved Labrador Retriever Border Collie Mix dog For Adoption by Owner in Colorado Springs CO
Thea is a Female Border Collie Labrador Retriever Mix dog for adoption to a very loving home in or near Colorado Springs, CO. This very special dog is 4 years old and weighs 60 pounds of sweet doggy devotion.
Sweet Thea has been fixed, fully vaccinated, microchipped, and crate-trained. She has a clean bill of health, and has been well socialized with other dogs and new people. With her affectionate and playful personality, Thea will make an amazing addition to any home. Her happy doggy smile and goofy tail wags are sure to steal your heart. In a word, Thea is awesome!
5 Amazing Things About Thea:
-Active
-Sweet
-Loving
-Snuggly
-Happy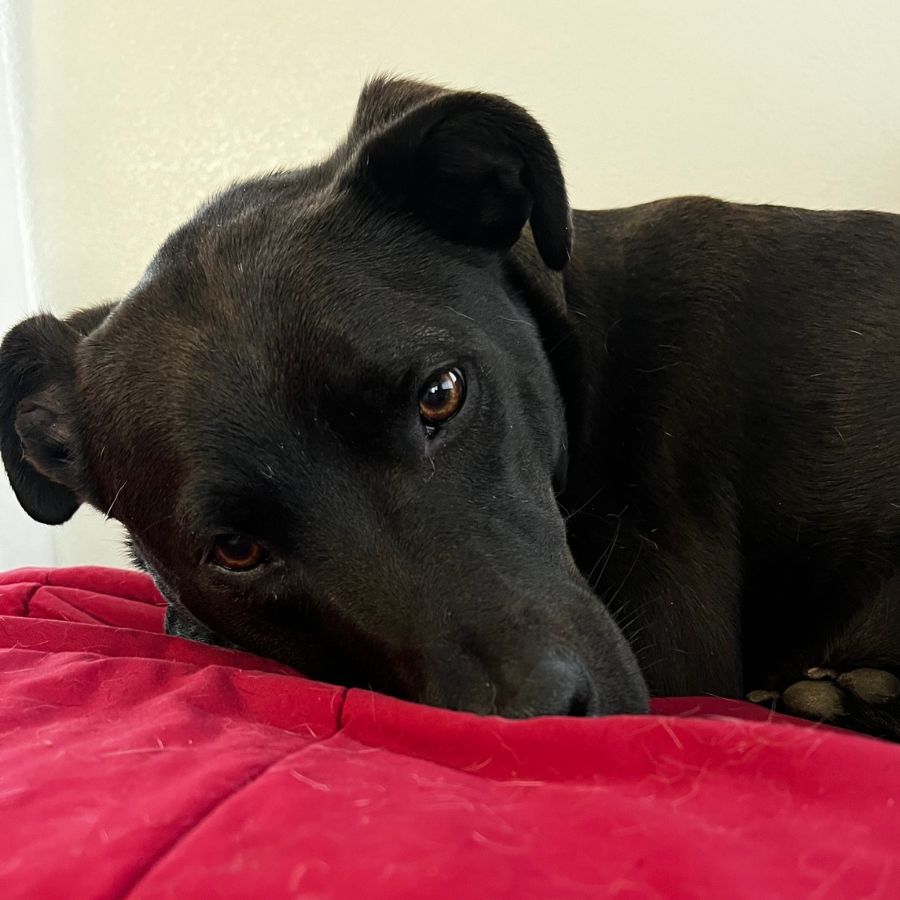 Thea's owners are very sad to have to rehome their cherished dog, but circumstances beyond their control have made rehoming a must-do. The family's frequent travel has been difficult on Thea, who needs a wonderful new home through no fault of her own.
Thea's owners are hoping to find the right home for their cherished dog, where this deserving dog will be loved unconditionally and kept safe, happy, healthy and well-cared-for. Thea  will do best in a home without small children or with older children where she can remain her active and happy self.
If you have room in your heart and home for this deserving Labrador Retriever Border Collie Mix dog, then please offer Thea a loving, forever home today. Thea can't wait to show you the true meaning of unconditional love.
---
How To Adopt Thea
Please fill out our online meeting request form via the button below. Once your application is received and reviewed, our staff will ask the pets owner to reach out to you and arrange a meeting.
[vcex_button url="https://pet-net.net/adopt-a-pet/" rel="nofollow" layout="block" align="center" font_padding="top:15|bottom:15″ font_size="d:18px|tl:18px|tp:18px|pl:16px|pp:16px" font_weight="semibold"]Request to Adopt Thea Here[/vcex_button]
There is a $150 adoption/rehoming fee. Supplies and veterinary records will be included.
Questions about Thea? Contact our Colorado Springs dog rehoming team today.
Text "TheaCO" to (888) 833-2128. 
or
Email us at [email protected]
We look forward to hearing from you!
---
All About Thea – Labrador Retriever Mix dog For Adoption in Colorado Springs CO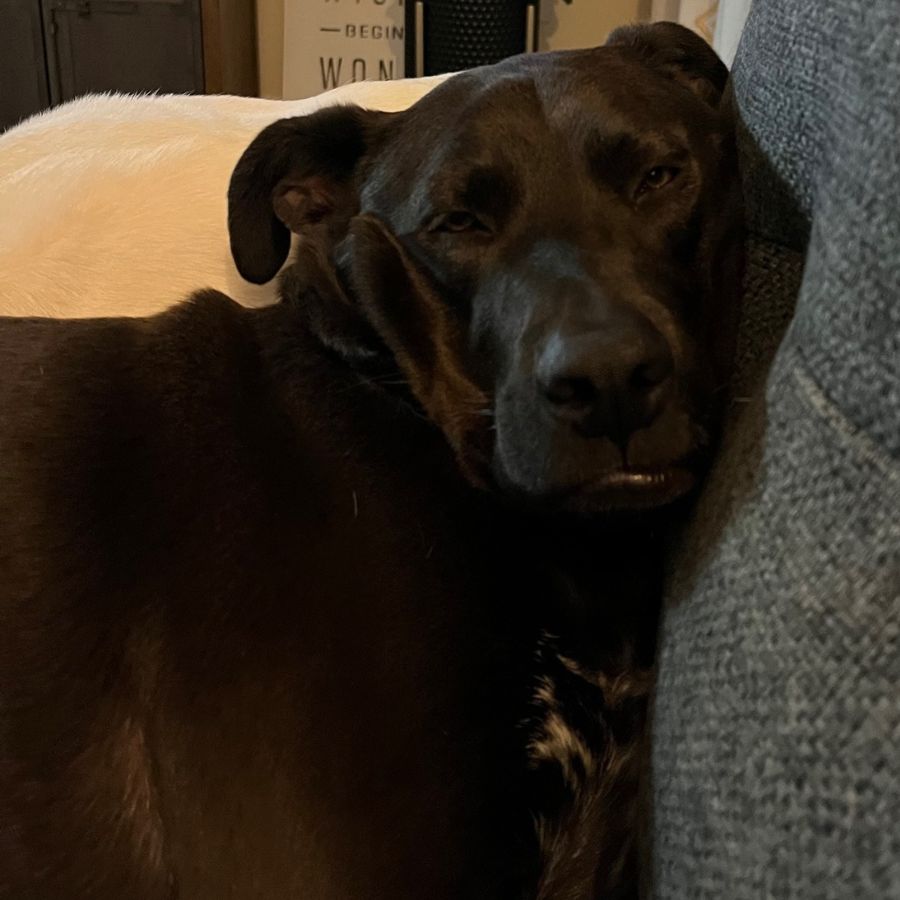 Name of Pet: Thea
Location: Colorado Springs, CO, 80916
Type of Pet: dog
Breed of Pet: Labrador Retriever Border Collie Mix
Sex of Pet: Female
Age of Pet: 4
Spayed/Neutered?: Yes
Health Problems: No
Behavior Issues: No
Up To Date on Vaccinations: Yes
Gets along with cats: Unknown
Gets along with dogs: Yes
Good with Children?: No
House Broken or Litter Trained?: Yes
Crate Trained?: Yes
Accessories Included: Thea has a large crate that she sleeps in and stays in when no one is in the house. She would do best in a crate while alone in the home. Thea also has a matching collar and leash and a winter dog coat.
Thea's Personality
Thea's Favorite Toys, Foods, Activities?
Thea loves to be active and run and go on walks. Her favorite foods are pretzels, milk bones, peanut butter, and popcorn
Cute Thea Story:
Thea loves to check on our 6-month-old. When he goes for a nap, she will stay outside his door or lay at my feet when I am rocking him.
Why is Thea Being Rehomed?
We are rehoming Thea and Roosevelt due to ongoing medical circumstances that make travelling necessary.
Thea's Perfect Adoptive Home Will Be:
Thea would do best in a home with a baby who she can grow with or an older child, or a couple with no kids (or not yet). She would do best with owners who are active and like to snuggle.
---
Thea – Labrador Retriever Mix dog For Rehoming in Colorado Springs CO
Thea is a Labrador Retriever Mix dog for private adoption by owner in Colorado Springs CO. Thea is located close to the following towns and cities in CO, and can be adopted from anywhere within a reasonable distance:
Fort Carson CO,
Cimarron Hills CO,
Air Force Academy CO,
Fountain CO,
Black Forest CO,
Canon City CO,
Castle Rock CO,
Pueblo CO,
Parker CO,
Highlands Ranch CO,
Centennial CO,
Castlewood CO,
Southglenn CO,
Ken Caryl CO,
Columbine CO.
Adopt this deserving Labrador Retriever Mix dog in Colorado Springs CO today.