Puppies For Adoption – Rehome or Adopt a Puppy Near You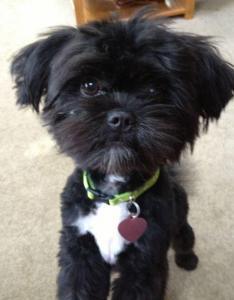 Hoping to adopt a puppy near you? Pet Adoptions Network frequently receives requests to rehome puppies of all breeds and mix breeds from throughout the USA and Canada.
Puppies are placed for adoption for a variety of valid reasons. Quite often, puppy owners find caring for their new puppy is just overwhelming – more work than they realized when they purchased their cute little bundle of love and licks.
Whatever the reason for rehoming a puppy, those wishing to adopt a puppy benefit in many ways:
The puppy has usually had their vet check and vaccinations done up to date.
In many cases, the puppy has been spayed or neutered, and also micro-chipped.
Most puppies are rehomed along with supplies.
The modest adoption fee is far less than what you would pay to obtain a puppy from a breeder or pet store. (It is not uncommon to see puppies listed for thousands of dollars).
---
Need to Find a Good Home for Your Puppy?
Our team of experienced puppy rehoming experts will help you find the right new home for your puppy.  Just complete our intake form and we will reach out to you to answer any questions and explain our rehoming process in detail.
---
Adoptable Puppies List
Listed below are available puppies for adoption from different locations throughout the USA and Canada.
Please Note: If you do not see a puppy listed that would be a good fit for your family, please feel free to get on our waiting list. We will then notify you when a puppy comes available that would be a good match for you.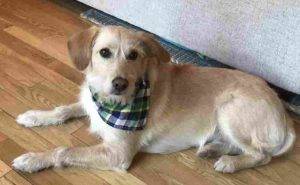 ADOPTED! Soft Coated Wheaten Terrier Yellow Lab Mix Dog Near Denver CO
Milo is an 8 month old Soft Coated Wheaten Terrier Yellow Lab mix puppy for adoption in Centennial...