We are thrilled to announce that Rebel has found his forever home. This sweet purebred Belgian Malinois attracted a loving Chula Vista family to offer him the home he needed, and very much deserved. Congratulations, Rebel!
---
Here is how our Rehoming Team Presented Rebel to Attract His New Family:
Hi, My name is Rebel!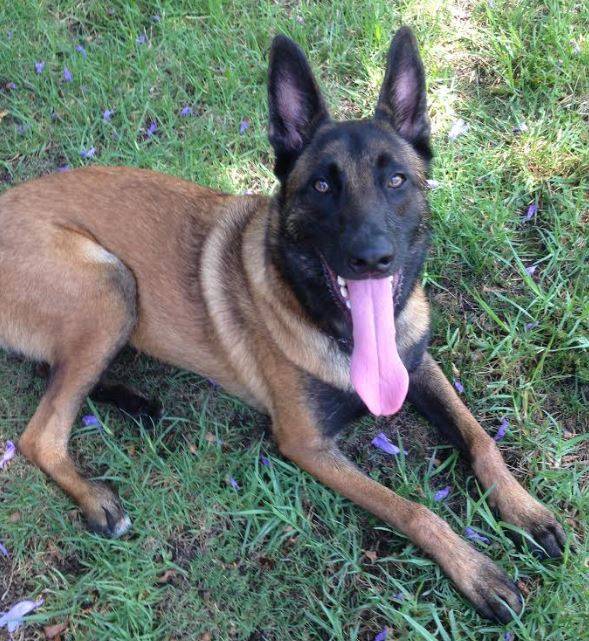 I am a Black and Tan Male Belgian Malinois Dog. I am 2 and weigh 50 to 60 pounds. I live in San Diego, CA
All About Rebel
[one_half]
Name of Pet: Rebel
Location: San Diego, CA, 92123
Type of Pet: Dog
Breed of Pet: Belgian Malinois
Sex of Pet: Male[/one_half]
[one_half_last]
Age of Pet: 2
Spayed/Neutered?: Yes
Health Problems: No
Up To Date on Vaccinations: Yes
Gets along with cats: Unknown
Gets along with dogs: Yes
Good with Children?: Yes
House Broken or Litter Trained?: Yes
Crate Trained?: No
Accessories Included: None. He will need his new owners to pick up food, dishes and leash/collar, dog bed. Foster owner can provide some dog supplies if needed.
[/one_half_last]
Rebel's Personality
He's smart.
He's beautiful,
He's playful.
He is eager to please and lovable.
He is very gentle.
Rebel's Current Home Environment
He is currently being fostered by his owner's sister. Owner has health problems and is unable to care for him. Has relinquished ownership to sister and asked that she find him a great forever home.
Rebel's Current Family:
He has been living with a single male owner.
Rebel's Favorite Toys, Foods, Activities?
He is a good eater and not picky about food. Loves to go to the beach and play in the water. He loves to fetch the ball, go on walks and just be with you, He is a very loyal dog.
Cute Rebel Story:
Why is Rebel Being Rehomed?
See above.
Rebel's Perfect Adoptive Home Will Be:
We would like to see him with owners who have a lot of time to spend with him. He needs a loving home with a securely fenced back yard to play in. He would love some kids or grandkids to throw the ball for him.
He would be suited to any home looking for the best family dog ever. He needs and deserves companionship, exercise, playtime and lots of love. He wants his new home to be a forever home where he can give and receive unconditional love.
Additional Comments:
Foster owner and her mom would love for the new owners to keep in touch with him.