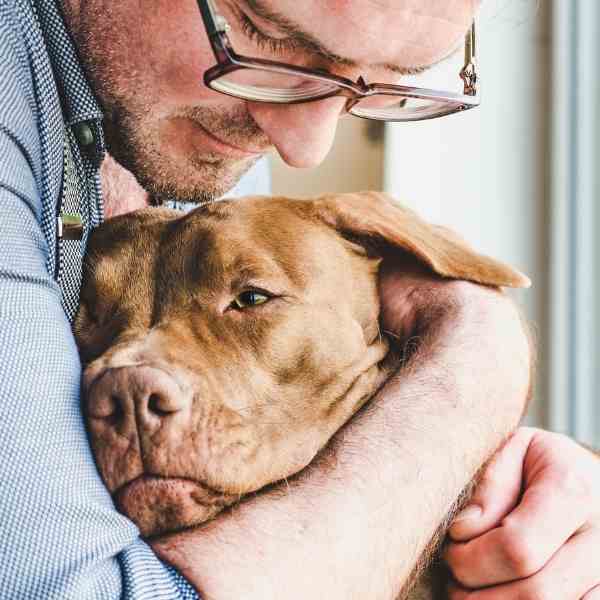 Rehome a Pet Safely and Effectively with Pet Rehoming Network
Pet Rehoming Network is a dedicated platform for individuals who want to find a loving new home for their pets in a safe, efficient, and confidential manner. Our service focuses on ensuring that all pets are matched with the right families, where they will receive the care and attention they deserve.
We offer a comprehensive solution for pet owners who, for a variety of reasons, can't keep their pets. The team at Pet Rehoming Network is committed to providing a stress-free experience for both the pets and their owners, prioritizing the welfare of the pets at every step of the rehoming process. We have made pet rehoming a secure and effective process, ensuring that, with time and patience, every cat, dog, puppy, or kitten finds a forever home.
---
How Pet Rehoming Network Benefits Owners Rehoming a Pet
Background Checks
We run a thorough background check on potential pet adopters to ensure they are fit to take care of your  pet.
Ensuring the welfare of your pet is a paramount concern for Pet Rehoming Network. Therefore, it is crucial to run a thorough background check on potential pet adopters to ensure their suitability to take care of your pet. This process entails investigating potential adopters' history and current situation, including their lifestyle, financial capability, past pet ownership, and criminal records if any.
This is necessary to exclude applicants with a history of animal abuse or neglect, and to ensure that the adopted pets are going to a safe, loving, and stable home. These background checks are instrumental in promoting responsible pet ownership and safeguarding the well-being of your beloved pet.
---
Showcasing Your Pet's Special Qualities
You know how special your pet is, and we make sure that potential adopters know it, too. We highlight everything that makes your pet so wonderful in a heartfelt adoption profile that tugs at the heartstrings. With your great photos and video clips, we can really get your pet noticed on our effective online platform that allows potential pet adopters to view available pets, their profiles, and adoption requirements.
Through our listings for pets for adoption, we provide a comprehensive and effective showcase, designed to connect potential pet adopters with their ideal companions. Applicants can browse through available pets, each accompanied by an in-depth profile that provides information about the pet's breed, age, personality traits, and health status.
Our platform outlines the specific adoption requirements for each pet, ensuring that potential adopters are well-informed about the commitments involved in pet ownership. With our user-friendly and informative online platform, we aim to simplify the pet adoption process and find loving homes for our wonderful range of pre-loved pets.
Extensive Follow Up
Our follow-up services check on the well-being of your pet after the adoption has taken place. At Pet Rehoming Network, we highly prioritize the welfare and happiness of the pets we have rehomed. Therefore, we have designed follow-up services to regularly monitor the well-being of your companion.
We check in monthly with your pet's new owners to ensure that the pet is adjusting well in their new home, receiving proper care, nutrition, and love. These measures are not just about ensuring physical health, but also about observing their emotional and psychological state in the new environment.
Our commitment doesn't end at rehoming pets; it extends to ensuring that they continue to thrive in their forever homes, and that you have peace of mind in knowing that we are doing this. Pet Rehoming Network is here for you before, during and after your pet is placed in it's loving, forever home.  Contact us today if you need to rehome a pet.
Ready to Rehome Your Pet?