PANCAKE HAS BEEN ADOPTED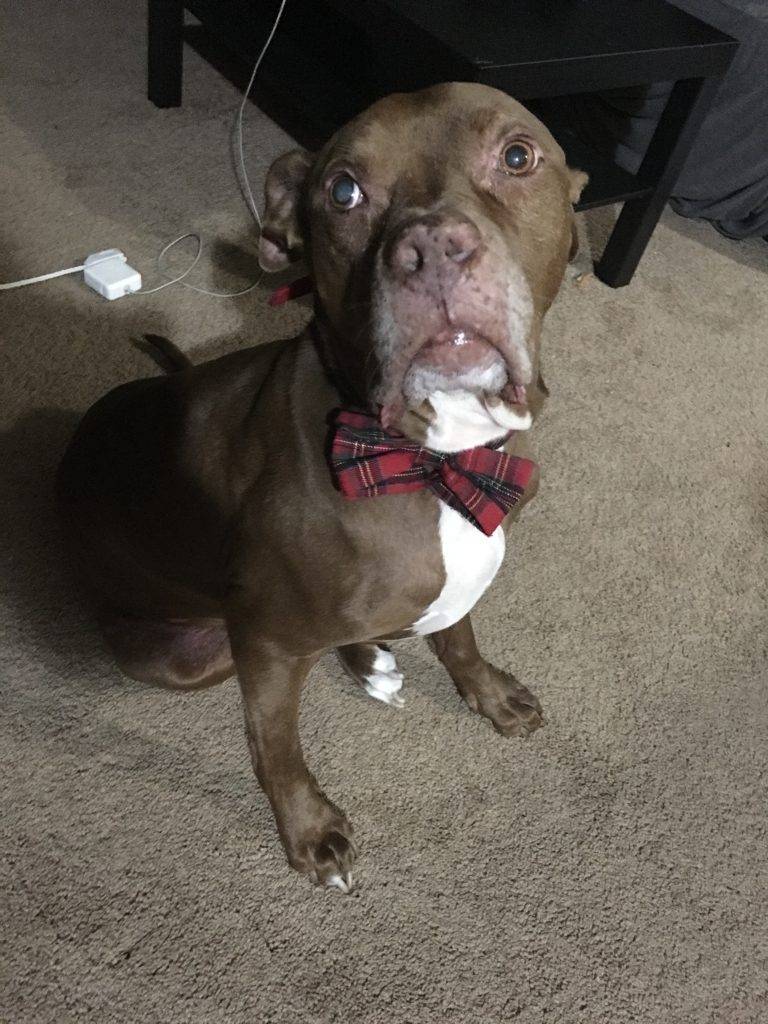 Meet Pancake, Pitbull/American Bulldog/ American Mastiff Dog For Adoption in Sacramento CA
Have you ever seen a more dapper dog? Pancake not only looks extremely handsome – he is "Mr. Personality" too!
Pancake is a real gentleman. He is very accepting of other dogs, and good with children. He's the dog equivalent of an ambassador – spreading good will towards dogs everywhere.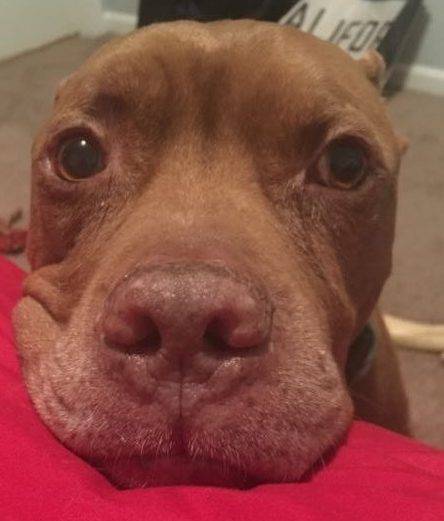 Pancake was rescued from a kill shelter at the 11th hour by his devoted Mom, Addi. His owner had passed away. (So sad!) Addi loves Pancake so much, but is not in the right situation to be able to give him the time, attention and companionship he deserves. Working 11 plus hours a day, and extensively traveling for work have left her with very little time to spend with Pancake and his dog sibling.
Pancake brings so much joy to everyone he meets! He would be well suited for almost any situation, as long as he gets lots of love and tummy rubs!
Ideally, Pancake would make a wonderful companion for seniors who have a fenced yard and are looking for a devoted dog to spend time with.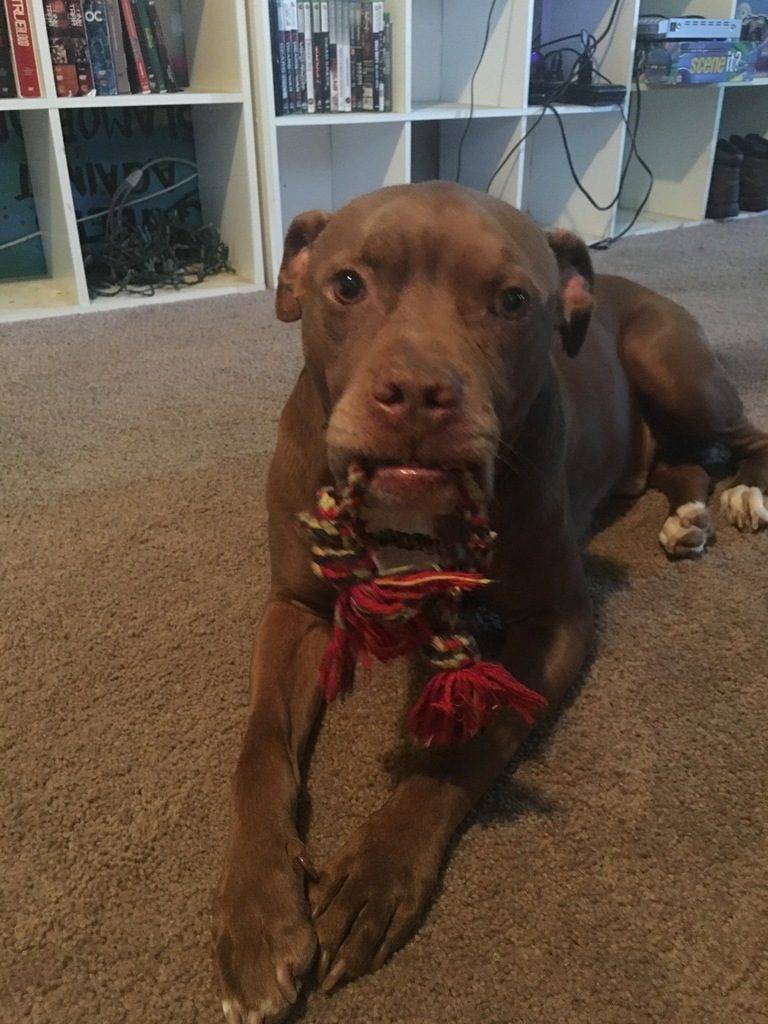 He would also be a great dog for a family with children. He has a lot to teach them about unconditional love and acceptance.
Pancake is low-maintenance and low energy. He loves to go for a walk, but doesn't have a need for speed or distance. He would be a great fit for someone who would like to visit care facilities and treat the residents to some dog love.
If you have room in your heart and home for Pancake, please get in touch. We look forward to introducing you to Addi and Pancake.
There is a $75 adoption/rehoming fee. Supplies and veterinary records will be included.
Questions about Pancake?? Contact our American Bulldog rehoming team. Text "Pancake" to (888) 833-2128 or email [email protected]
---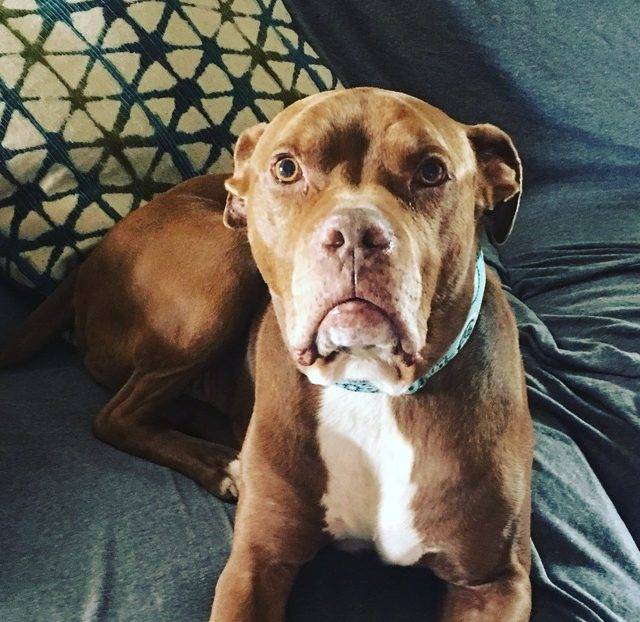 All About Pancake – Mastiff Mix Dog For Adoption in Sacramento CA
Name of Pet: Pancake
Location: Sacramento, CA, 95811
Type of Pet: Dog
Breed of Pet: Pitbull/American Bulldog/ American Mastiff
Sex of Pet: Male
Age of Pet: 7 years
Spayed/Neutered?: Yes
Health Problems: No
Behavior Issues: No
Up To Date on Vaccinations: Yes
Gets along with cats: Unknown
Gets along with dogs: Yes
Good with Children?: Yes
House Broken or Litter Trained?: Yes
Crate Trained?: Yes
Accessories Included: Vet records, trifexis (medicine), collars, dog bed, anything that we still have that is his.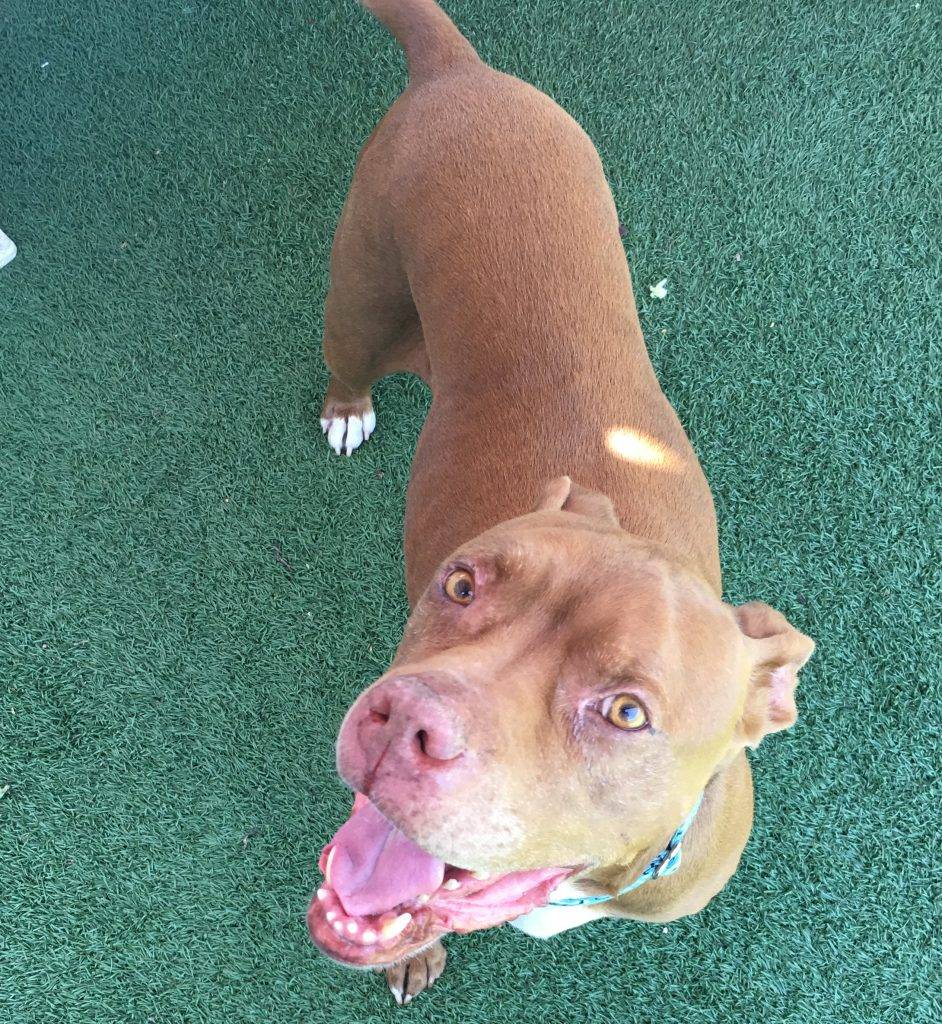 [tabs_button]
[tab title="Personality"]
Pancake's Personality
His tail wagging
His chill energy
His happiness
The way he tries to fix the blankets to make his bed perfect
He cuddles well
He loves car rides[/tab]
[tab title="Family"]
Pancake's Current Home Environment
Overall calm. He did have a 3 year old pit bull sister who was full of energy, and got along with her great. But, he mostly wanted to lay down be around people.
Pancake's Current Family:
Just me and him and a 3 year old energetic dog (who is also getting rehomed).
Pancake's Favorite Toys, Foods, Activities?
Cloth toys (old socks, stuff animals), bones, anything meat, dentastix, nylabones, short walks, sleeping, eating, making the bed, catching treats.
[/tab]
[tab title="Story"]
Cute Pancake Story:
I adopted Pancake a year ago from a shelter so he wouldn't get euthanized. His owner had passed away, so I brought him into my house along with my 3 year old pitbull. Pancake has warmed up so much and is such a great pet and friend. My favorite thing about him is the way that he hops around when I pick up his leash to go for a walk. He is so darn cute and will put a smile on anybody's face. [/tab]
[tab title="Reason For Rehoming"]
Why is Pancake Being Rehomed?
I am working 10+ hours a day, and am not home enough. In addition, I will be out of the country for work starting soon. Pancake truly deserves a home where his family can spend more time with him. [/tab]
[tab title="Perfect Home"]
Pancake's Perfect Adoptive Home Will Be:
Pancake would do great with a senior, or with a family. I think he would do well anywhere, as long as he is given attention. He is a very low maintenance dog.
Additional Comments:
I am so sad to give Pancake up, but would do anything I could to have him NOT go back to a shelter. He is seriously the best dog ever, and deserves so much more time than I can give him right now.[/tab]
[tab title="Adopt Pancake"]
How To Adopt Pancake
If you are interested in adopting this special Pitbull/American Bulldog/ American Mastiff Dog For Adoption in Sacramento CA, please fill out our online meeting request below. Once received and reviewed, our staff will ask the pets owner to reach out to you and arrange a meeting.
[/tab][/tabs_button]
Questions about Pancake?? Contact our dog rehoming team. Text "Pancake" to (888) 833-2128 or email [email protected]
---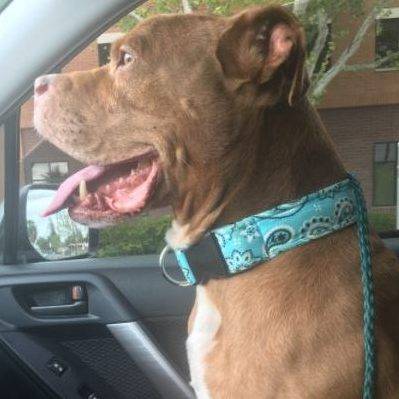 Pancake – Pitbull Mastiff Bulldog Mix Dog For Adoption in Sacramento CA
Pancake is a Pitbull/American Bulldog/ American Mastiff Dog for adoption in Sacramento CA, within a reasonable distance of the following towns and cities in northern California:
[one_third]
West Sacramento, CA
Rosemont, CA
La Riviera, CA
Florin, CA
Rio Linda, CA
Carmichael, CA
North Highlands, CA
Rancho Cordova, CA
Foothill Farms, CA
Fair Oaks, CA
Davis, CA[/one_third]
[one_third]
Elk Grove, CA
Citrus Heights, CA
Orangevale, CA
Roseville, CA
Stockton, CA
Oakland, CA
Modesto, CA
San Francisco, CA
Fremont, CA
San Jose, CA
Reno, NV[/one_third]
[one_third_last]
Broderick, CA
Peethill, CA
Highland Park, CA
West Sacramento, CA
Gardenland, CA
Elvas, CA
Mikon, CA
North Sacramento, CA
Bryte, CA
Silvas Grove, CA
Lovdal, CA
Swanston, CA
Leeman, CA
Hagginwood, CA
Brighton, CA
Ben Ali, CA
Fruitridge Manor, CA
[/one_third_last]
Adopt this sweet American Bulldog Mastiff mix today.