Adopted – Sweet Sammy – 2 YO Female Belgian Malinois German Shepherd Mix Dog Stockton CA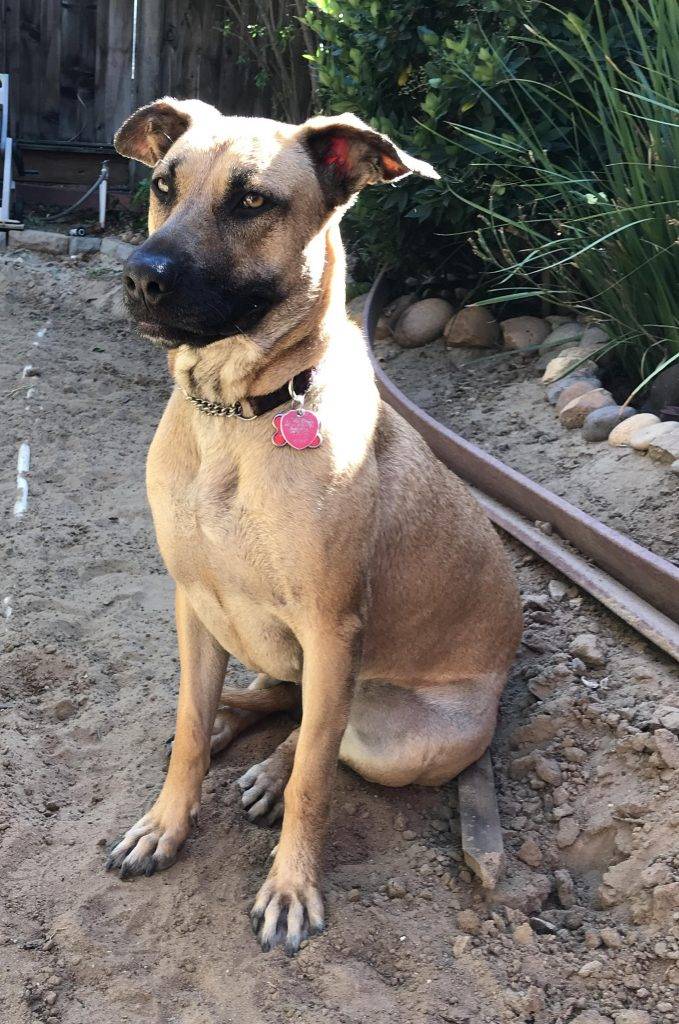 Meet Sammy – Belgian Malinois German Shepherd Mix Dog  Near Stockton CA
 Sammy has found her forever home!
Here is what her owner  had to say about her new home:
Sammy has found her gentle giant!   Bernard is a very tall, STRONG man and my Sammy a midsize STRONG girl and they have hit it off!!!! I was half hoping she would miss me, smile. Bernard is GREAT!   Sam is so happy!!! I've gotten lots of pictures… videos….
I could go on and on….
Thank you again… Bernard is perfect.
Hugs, Colleen
---
Sammy is a beautiful and very healthy 2 year old female German Shepherd Belgian Malinois mix dog looking for a very loving home in Northern California, anywhere within a reasonble distance of Stockton.
Sammy is spayed, up to date on shots and house broken. She is very well behaved, crate trained and leash and obedience trained. She is good with other dogs and respectful children.
Sammy's owner is having to care for her two ailing parents, and simply does not have the time to give Sammy the exercise, care and attention she needs and very much deserves. She is looking for a loving home with a securely fenced yard, and owners who can give her all the love, care, playtime and exercise she deserves.
Offer to adopt Sammy today.
---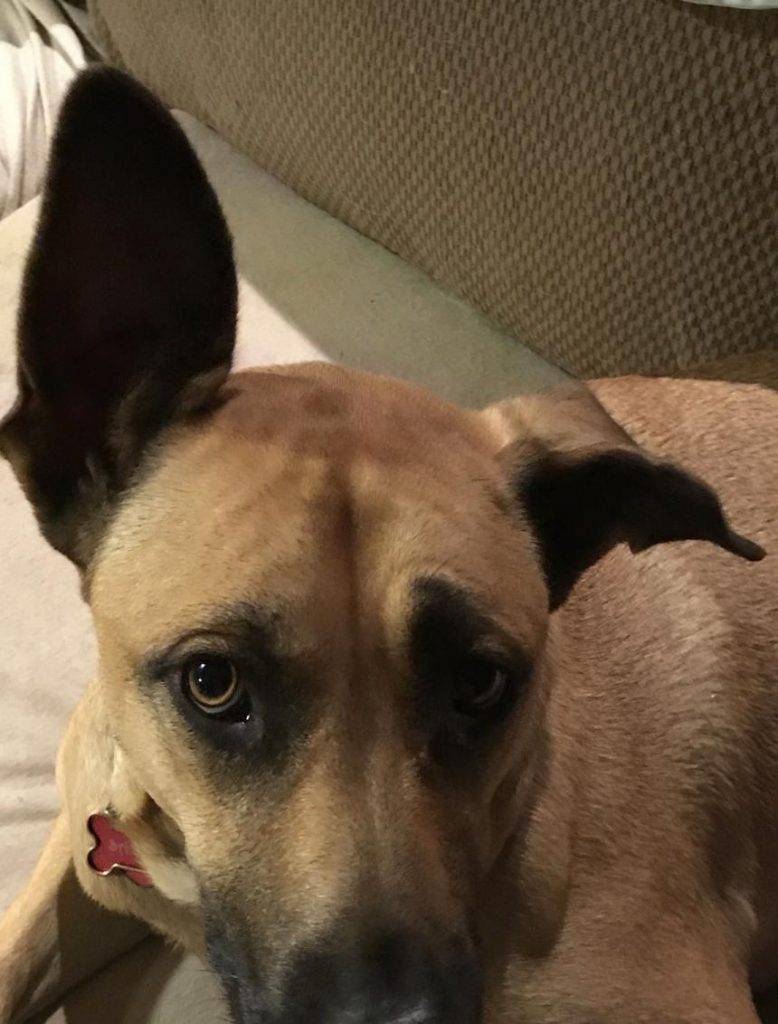 All About Sammy – German Shepherd Mix For Adoption in Discovery Bay CA
Location: Discovery Bay, CA, 94505
Type of Pet: Dog
Breed: German Shepherd/ Belgian Malinois
Age: 2
Color/Coat Type: Tan
Size: 60 pounds
Health Issues: No
Behavior Issues: No
Sammy is:
Spayed, Microchipped, Fully vaccinated, Crate Trained, House Broken, Leash Trained, Obedience Trained
Sammy gets along with:
Older Children, Adults, Dogs
Personality
High energy!
VERY affectionate!
Wants to be with her person always!
Shy with men, but always warms up.
Plays well with other dogs.
Loves dog park!
Food and Diet
Sammy is currently on Blue Buffalo
Two cups AM
Two cups PM
Reason For Rehoming
I found Sammy almost a year ago. She's great, but I've become the sole caretaker for my parents, father with advanced Parkinson's and mother with dementia. Sam is too strong and has too much energy to safely be in their home. She is a beautiful dog that deserves a human who can give her the love and time she requires.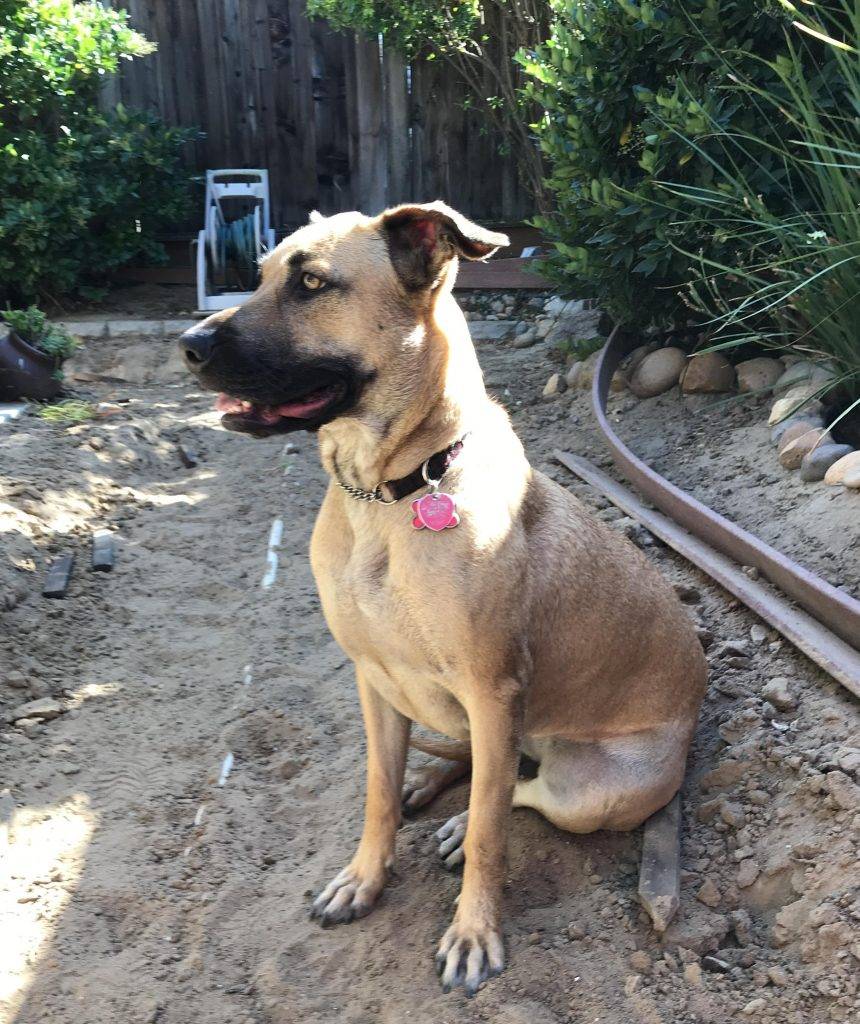 Sammy is a German Shepherd / Belgian Malinois mix dog for adoption in Discovery Bay, CA, near Stockton and close to Fremont, Oakland, Modesto, San Jose, San Francisco, Sacramento, Brentwood, Oakley, Antioch, Country Club, Tracy, Stockton, Pittsburg, Livermore, Clayton, Lathrop, Garden Acres, Bay Point, Manteca, San Ramon, Danville, Werner, Bixler, Orwood, Byron, Brentwood, Knightsen, Trull, Sand Hill, Lacto, Quito, Arbor, Bethel Island, Oakley, Mountain House, Holt, Neroly and Newlove, CA.
Contact us about this stunning German Shepherd Belgian Malinois mix dog for adoption in Stockton, Fremont, Oakland, Modesto, San Jose, San Francisco and Sacramento today.